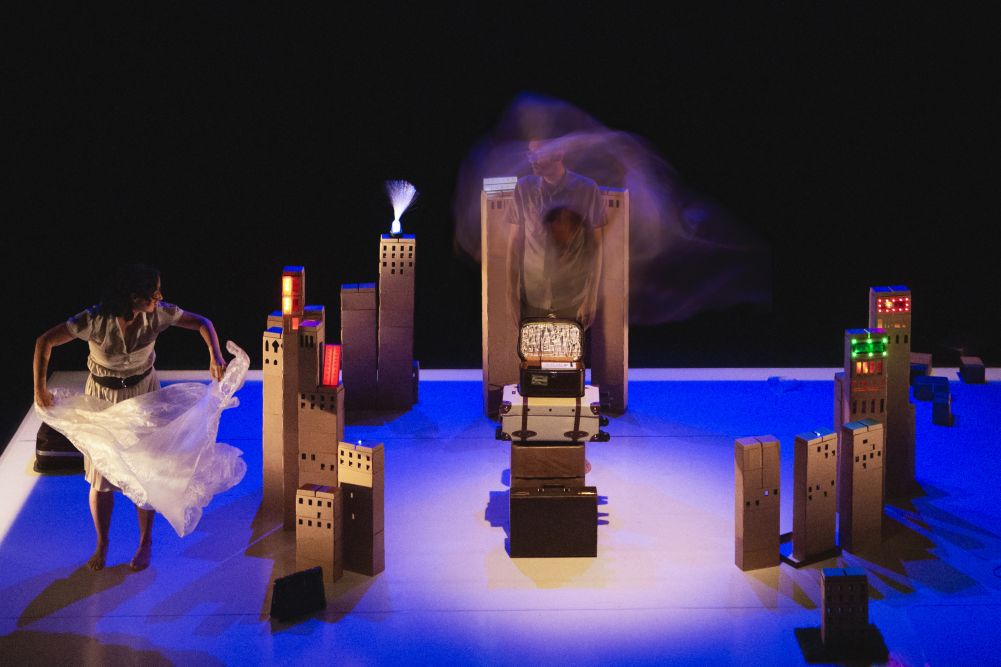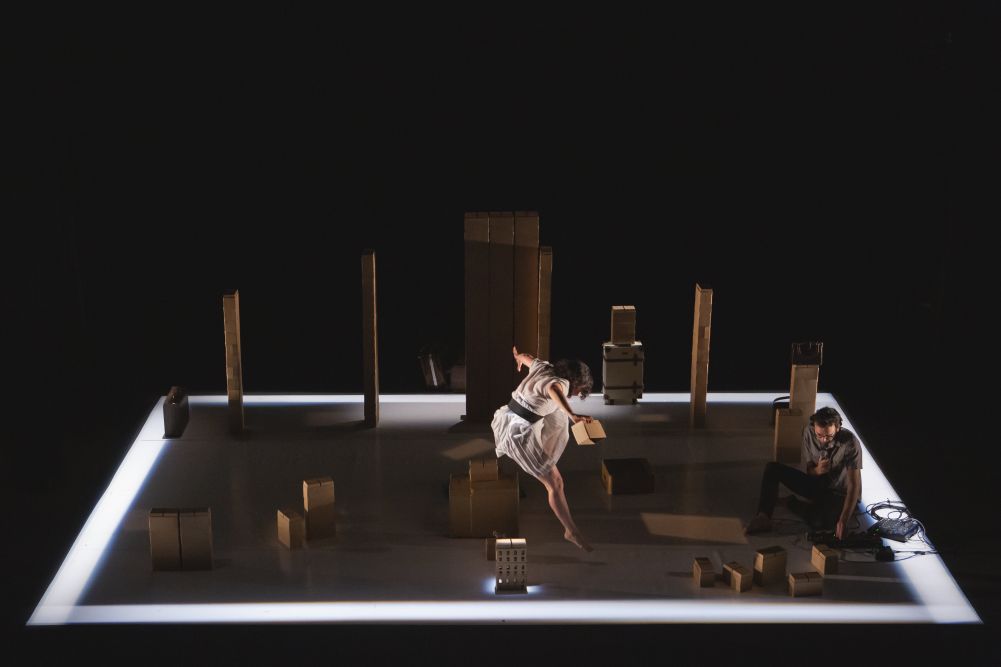 A live installation that is constructed through the body, voice, live music and the manipulation of objects.
'Ciudades' is a multiarts piece created with multiple small cardboard bricks that define structures and landscapes, which are transformed through light, objects, color, music and other materials. It is the story of an imaginary city that welcomes all the cities of the world. Here the roofs have antennas, the buildings are like radios and the houses search for frequencies.
Credits
Original ideal and direction: Patricia Ruz
Creation and performers: Patricia Ruz and Nacho Bilbao
Live music: Nacho Bilbao
Lightning: David Picazo and Sergio García
Set and atrezzo: Patricia Ruz
Vines: Eleni Chaidemenaki
Consultancy: Silvia Nieva
Photography: Carolina Galiano
Graphic design: Antonio Díaz and Javier Espada
Production: Milímetro and El colibrí (Alberto Jiménez)
About the company
Patricia Ruz is a dancer and choreographer from Madrid who has been investigating the link between theater and dance since 1997. Her shows reflect poetic universes that reflect human difference and its richness.
Milímetro was born from the scenic research project 'Ciudades' with the aim of bringing together different artists linked to the performing arts field to deepen on childhood, installation and the concept of city (artists such as Nacho Bilbao, David Picazo or Alberto Romera, among others).