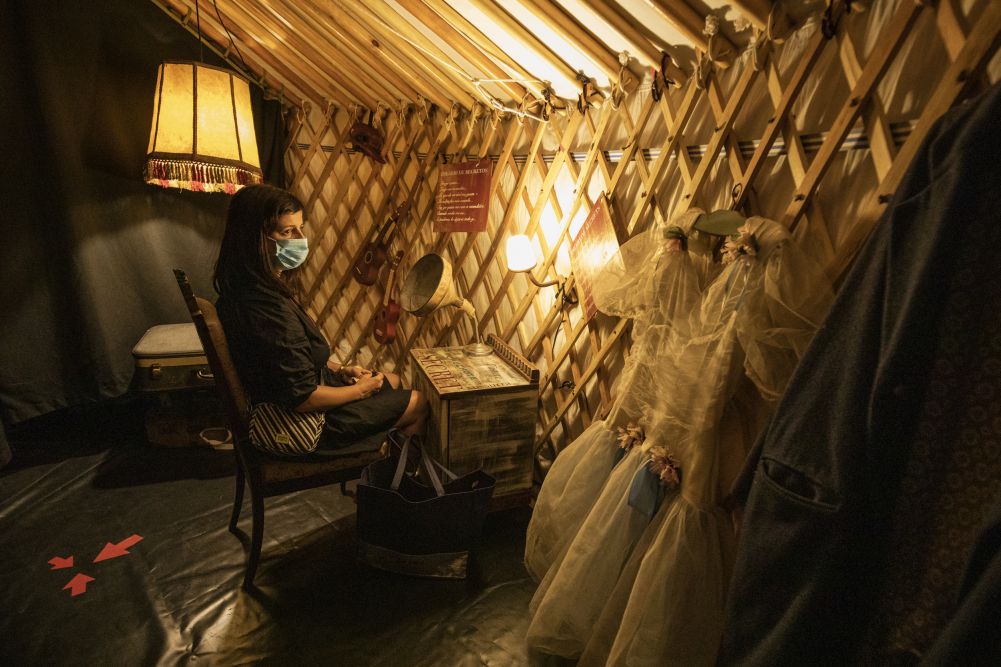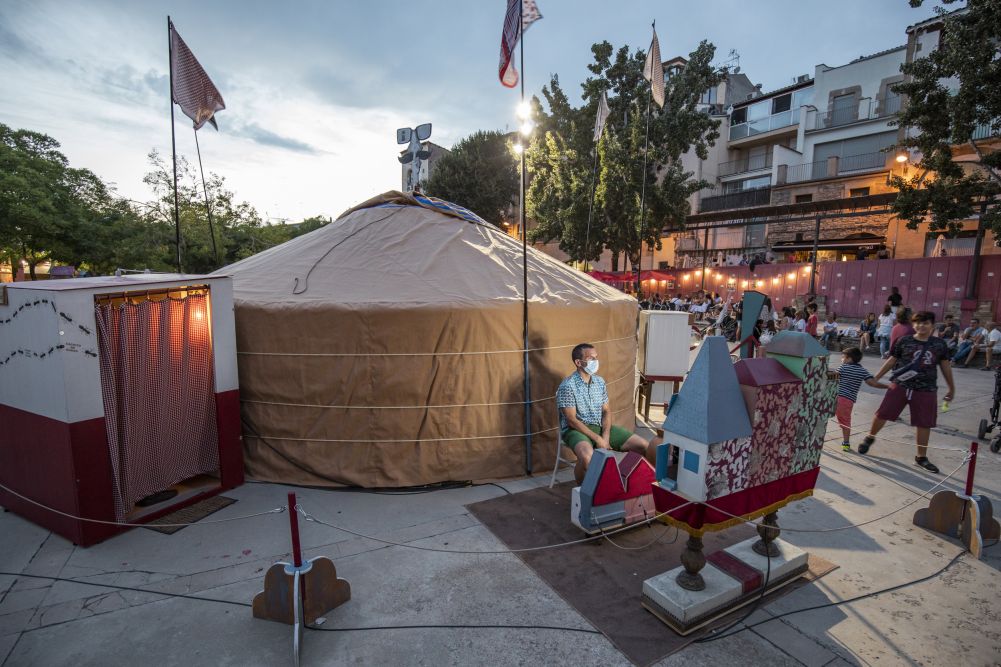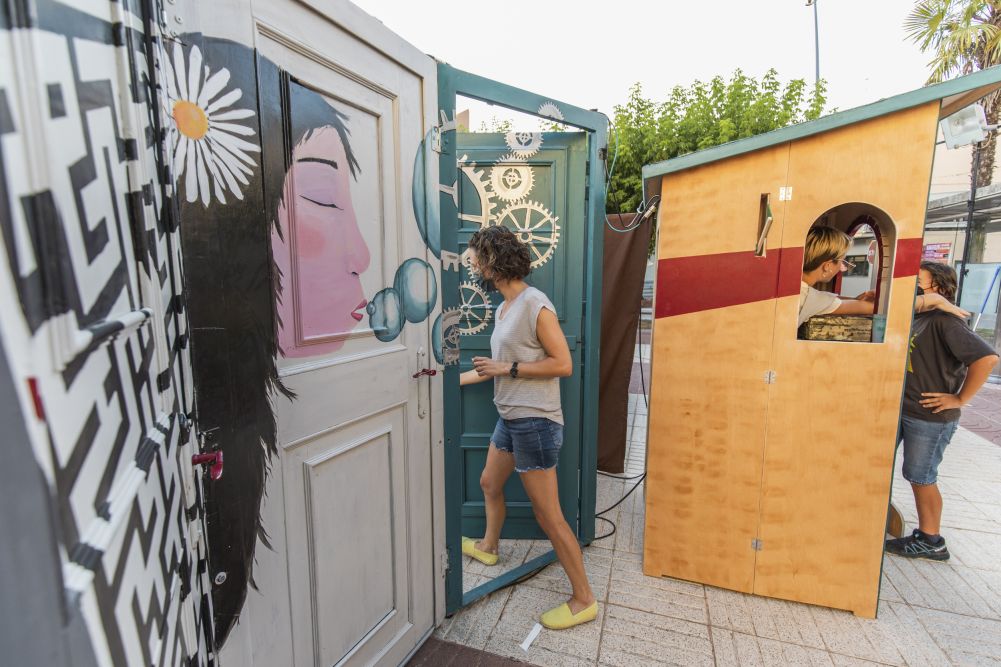 A personalized and exciting experiential show where you will be the protagonist of your story.
'Secrets' is an experiential street show with game installations for all ages and an individual tour for over 8 years old that proposes the public be the protagonist of its own story. A combination of handicraft and technology to offer a personalized experience, intense and non-transferable, as unusual as exciting, also for adults.
It can't be seen, it has to be lived!
Credits
Idea original: Toni Tomàs Camí
Interpretació: Toni Tomàs, Toti Toronell i Bruna Tomàs
Direcció artística i de dramatúrgia: Toti Toronell
Direcció creativa de jocs: Toni Tomàs Camí
Direcció tècnica: StageLab Coop
Construcció escenogràfica: Joan Domingo i Toni Tomàs
Procés creatiu col·lectiu: Amb la participació de públic i també de professionals de la psicologia, la pedagogia i l'antropologia
Il·lustracions impreses: Toti Toronell, Carles Alberdi, Noemí Villamuza, Mercè Gal·lí, Marta Cortés, Carles Pijuan, Carles Porta, Matías Tolsà i Alba Santacreu
Edició de vídeo: Norbe Fernàndez
Coordinació: Amaia Rodrigo Arcay
Producció executiva: Tombs Creatius
About the company
Since 1998, Tombs Creatius has been committed to interactivity with the audience and play as a language for telling stories. The company has created nine shows of participatory installations and entresorts that have taken them all over Europe and also to Asia and America.
With the incorporation of dramaturgic and the combination of technology, 'Secrets' is one more step in the spirit of exploring new connections with the audience through the game.