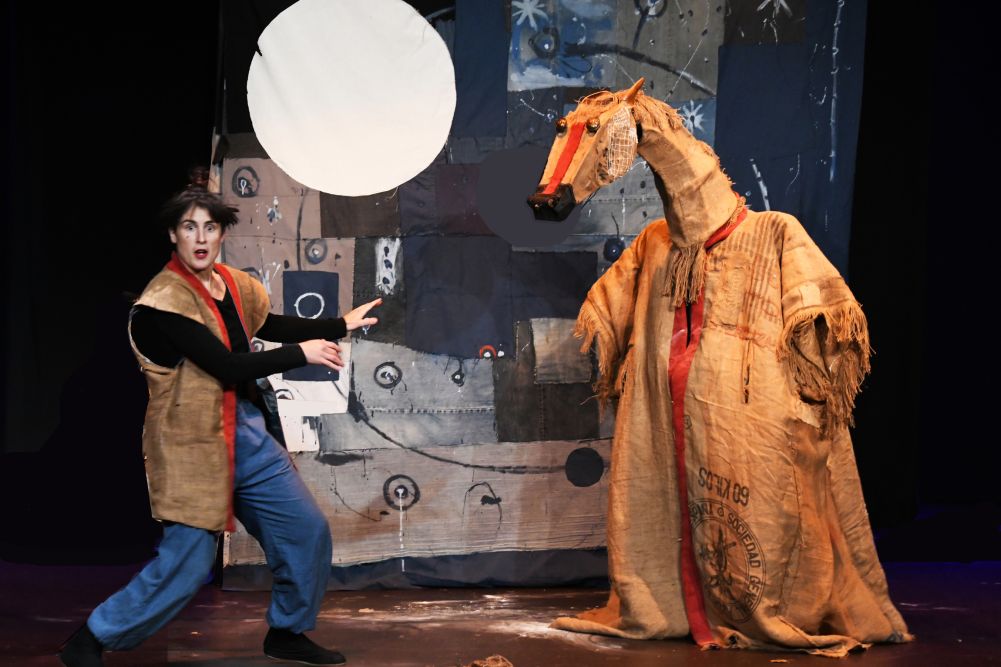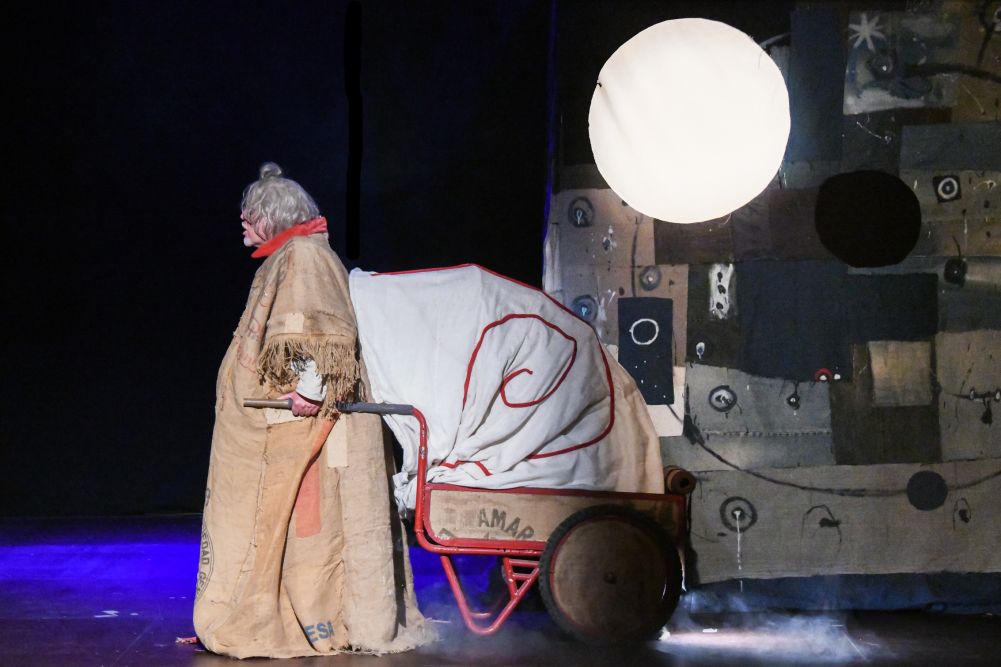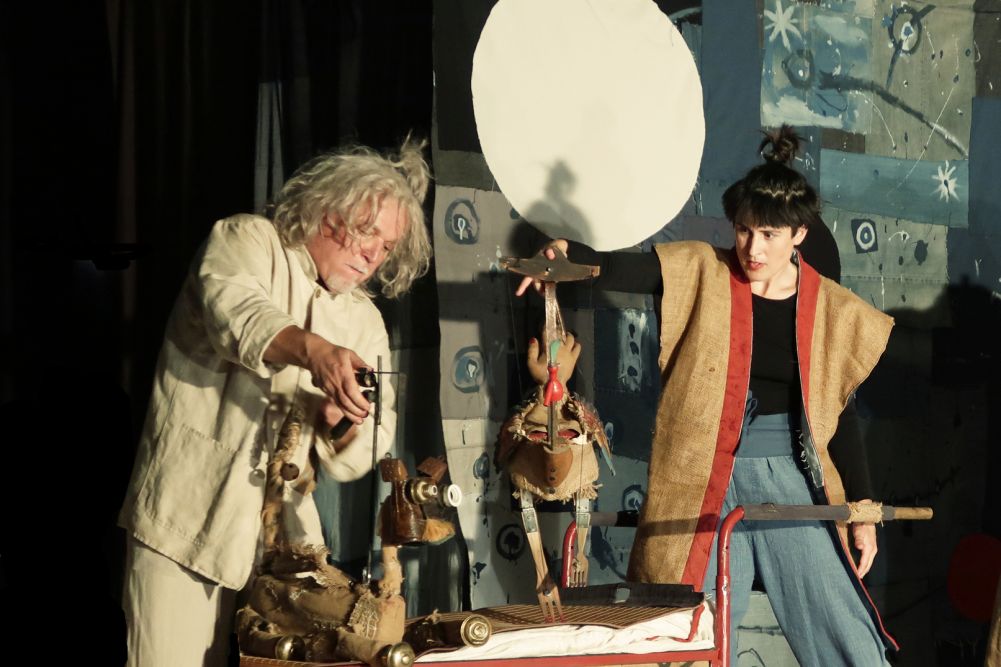 "A Zen story, a spiralling journey with magic and visual poetry"
A snail who calmly pulls the start of the world.
A short-lived cabin built to shelter a poetic impulse.
Two people, spring and autumn, young and old, fast and slow, earth and sky.
'Kariguri' is visual poetry in motion, a place to breathe and contemplate the magic of ephemerality.
Magic, puppets, masks, clowning and physical theatre, all combined in a dream-like, visual and resonant landscape without words.
Credits
Poetic universe and direct: Joana Rhein
Assistant director: Miquel Crespi
Moviment direction: Sophie Thirion
Performers: Joana Rhein and Miquel Crespi
Set and objects design: Joana Rhein and Miquel Crespi
Set construction: Giramagic
Costume design: Joana Rhein
Costume maker: Paquita Manfredi
Lighting: Aina Puig
Original music: Mario Cortizo
Executive producer: Rosa Pino
About the company
Giramagic is a contemporary project for dramatic creation that explores the poetic potential of magic, creating beautiful yet whimsical universes, with an aesthetic delicately crafted from recycled materials. It has generated its own unique language that awakens imagination and surprise in old and young around the world.
Winner of the Jury's Children's Award in the 30th edition of the Lleida Puppetry Festival for 'Hai, The Fisherwomen of Dreams'.