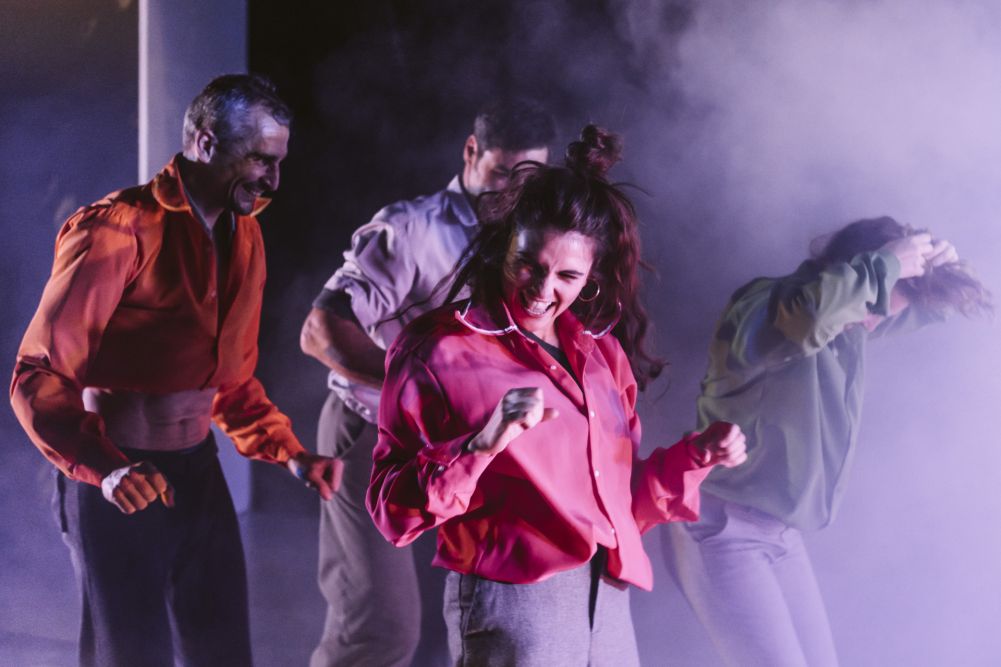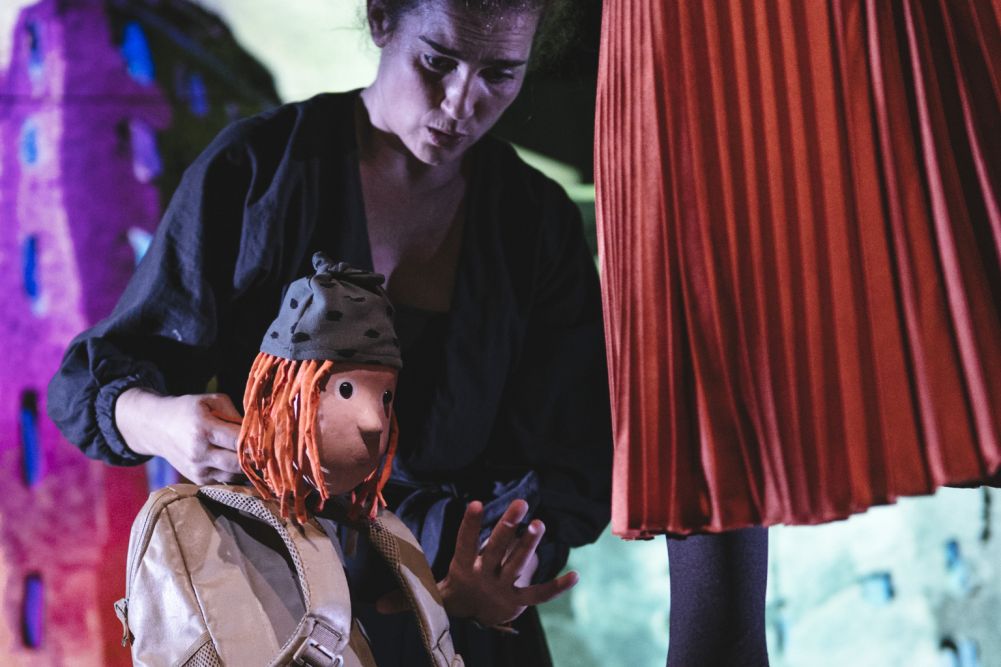 When and why did we, the adults, stop playing? Physical, visual and object theatre for young people and adults.
A riotous, fresh and inspiring piece of physical theatre where a group of adults fight to be good role models without losing their marbles, before the logic and direct sincerity of the little ones.

The show is nourished by the presence, the energy and the voices of the children of the local community, who make us see our world through their eyes. The result is sometimes poetic and sometimes humorous, at it's core being the question: when and why did we, the adults, stop playing?
Credits
Dramatúrgia i direcció: Pau Bachero
Assessorament científic: Marga Salas
Assessorament artístic: Jonathan Holloway
Intèrprets: Aina Zanoguera, Alejandro Navarro, Borja Tous i Carme Serna
Direcció musical i espai sonor: Mon Joan Tiquat
Escenografia i titelles: Alfred Casas
Artista plàstic: Claudio Capellini
Vídeo mapatge: Marc Homar
Il·luminació: Jenny Vila
Vestuari: Angie Vallori
Utilleria: Andrea Custodio
Construcció escenografia: Borja Tous
Projecte educatiu: Paula Vila
Tècnic: Juanro Campos
Ajudant de producció: Bel Albertí
Fotografies: Luca Rocchi
Producció creativa: Jenny Vila
About the company
La Mecànica is a performing arts production company based in Mallorca, Spain, making work and collaborating with national and international artists, exploring cross-platform, visual and physical performance in all its forms. Born in 2015 with the show 'Yet Another Fleeting Hour' (Noches Feten Award 2016) and run by Jenny Vila and Pau Bachero, both with extensive national and international devising and producing experience.