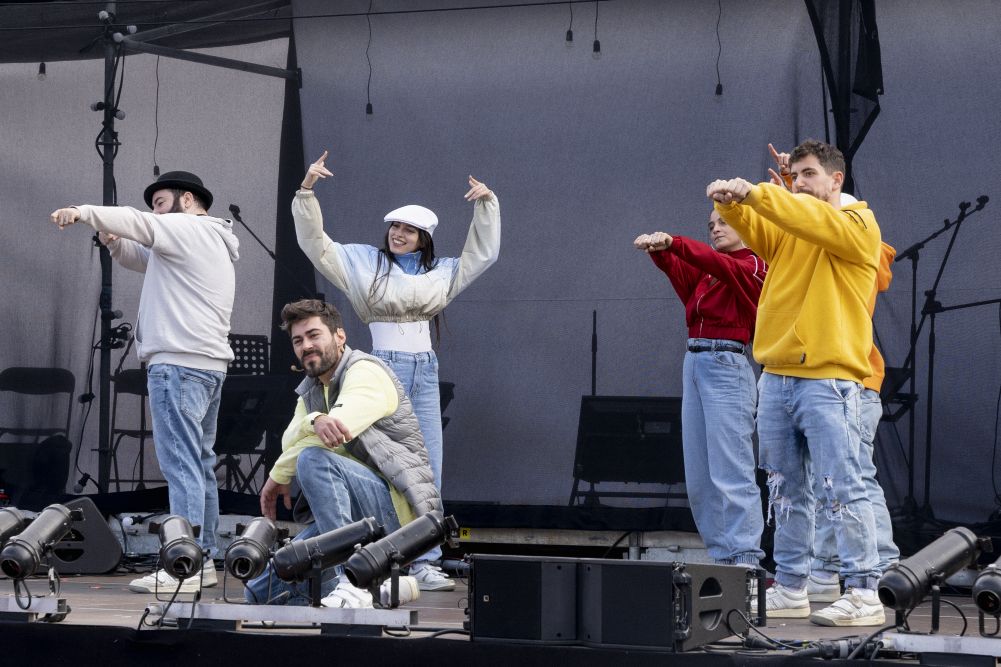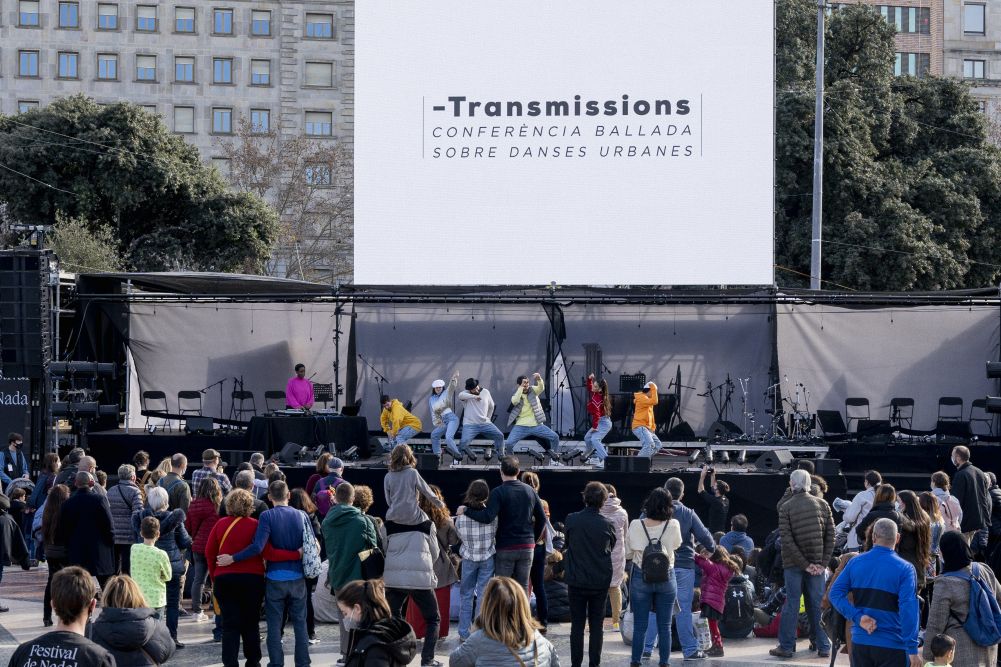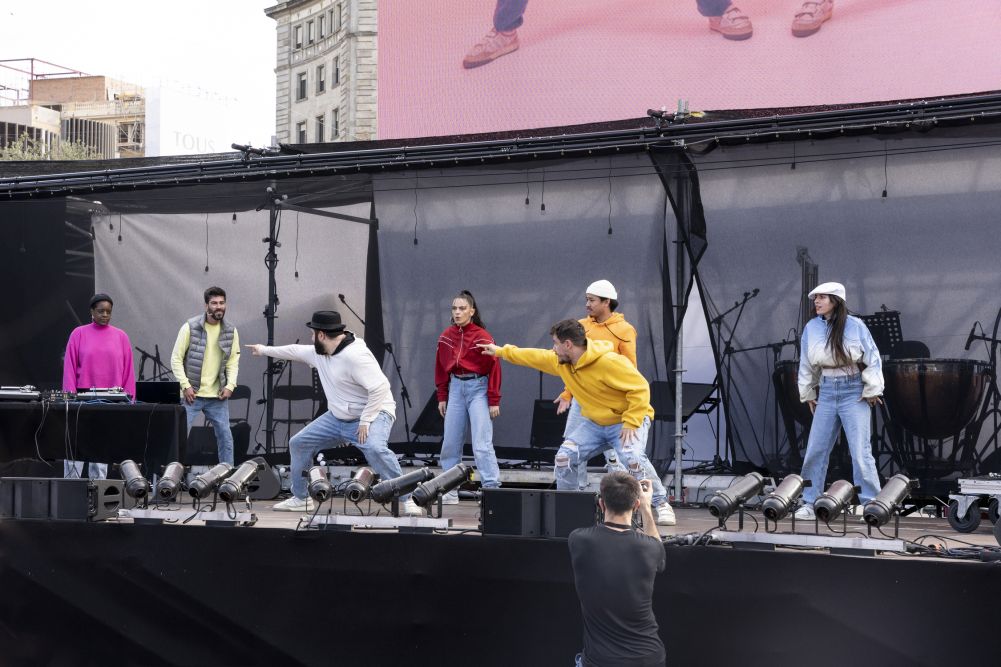 A conference through dance combining live music, speech and movement to explain Street Dance in all its dimensions.
A master of ceremonies, five dancers and a DJ offer a show aimed at all audiences in which everyone will end up dancing.

Where, when and why were Street Dance generated? What are their characteristics? Where does the inspiration for these forms of expression come from? These are some of the issues that are raised in the show, as well as the impact they have had, not only in the field of dance, but also in popular culture from the end of the 20th century to the present day.
Credits
Autoria: Javi Casado i Guille Vidal-Ribas
Direcció: Guille Vidal-Ribas
Interpretació: Guille Vidal-Ribas, cia. Souldiers (Àlvar Marcos, Chris Angelous Robles, David Castejón, Julia Romero, Paula Ortega) i DJ Tommy
Cap tècnic: Fran Ortega
Audiovisuals: Marc Costa Films
Fotografia: Ianko Pive
Producció i distribució: Vulcana
About the company
'Transmissions' is the result of research by Guille Vidal-Ribas and Javi Casado, reflecting their personal knowledge acquired over more than two decades as Hip Hop dancers, and the results of extensive data extracted and documented from a wide range of interviews with national and international pioneers in this field.

The show comes recommended by the Ballet, Dance and Movement Arts Commission of the Spanish Network of Publicly-Owned Theatres, Auditoriums, Circuits and Festivals. In 2022, it was selected on the Circuit of the Alternative Theatre Network of Spain.