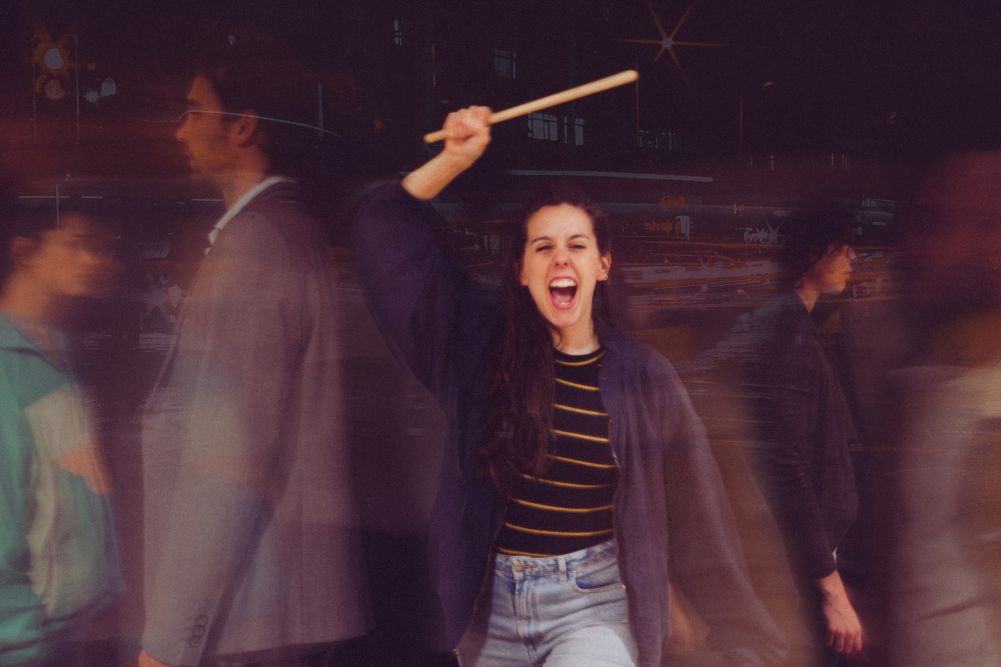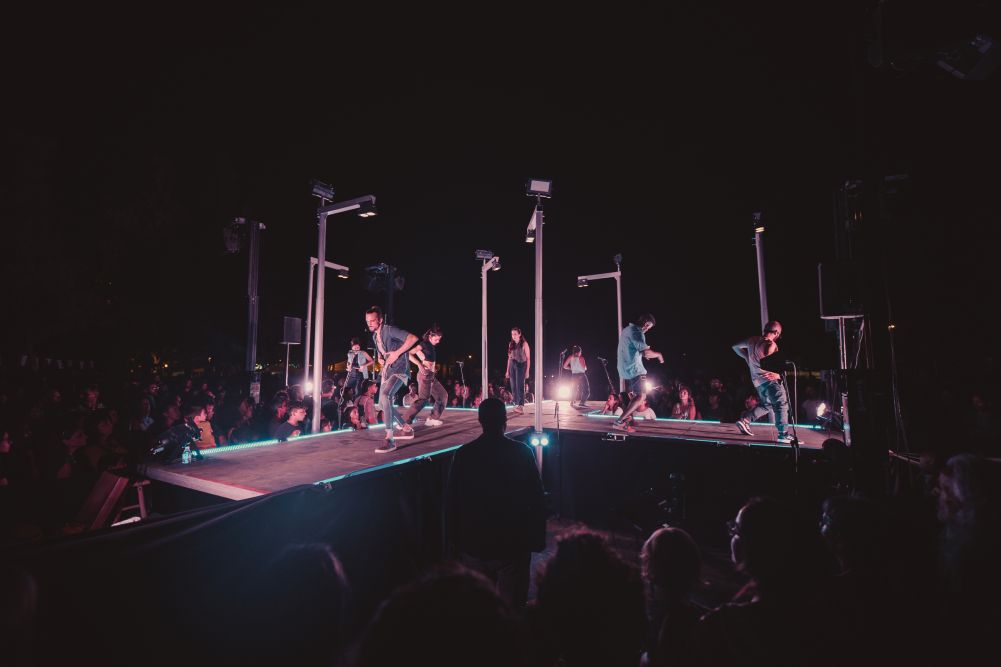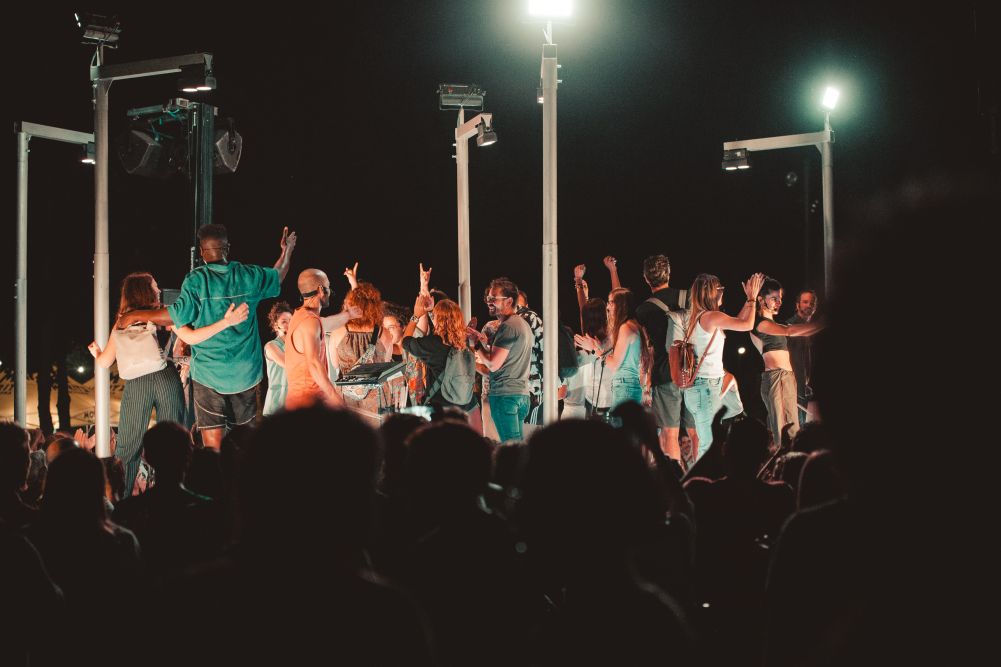 The sum as a community struggle and human need to celebrate our differences. 
'+' It's a shared ritual, a common public space and a meeting point for people to get to know each other. A creative, interactive and nocturnal crossroads where precussion meets dance, voice, movement and poetry.
Uniting as a community struggle and human need to celebrate our differences. The sum against hate speeches towards the different and against individualism.
Do you join us?
Credits
Intèrprets: Laura Barquets, Robert Canela, Sandra Garcia, Joan Gonzalez, Núria Pulido, Jordi Talavera, Heika Villar, Bernardo Dombua, Natàlia Morales, Laia Farran i Jesus Franco
Direcció artística: Genís Farran
Direcció musical: Robert Canela
Direcció coreogràfica i poesia: Maria Salarich
Disseny de so: Manel Pedrós
Disseny de llums: Omar Llobet
Escenografia: Pere Carrasco
Figurinista: Núria Llunell
 
Una coproducció de FiraTàrrega, emmarcat dins del programa de Suport a la Creació, amb coproducció dels festivals Esbaiola't, Dansàneu i Festival Mil Maneres; la col·laboració del Festival Danseu, la Paeria de Cervera i l'Ajuntament de Vilanova de Bellpuig.
About the company
Sound de Secà is a professional street arts company with twelve years of experience that they have created 5 shows: 'Emoriô' (2017), 'Sabor' (2018), 'Possê' (2019), 'Bagatel·la' (2021) and their latest creation: '+' (2022). They connect with the public through the creation of interdisciplinary shows with own musical compositions and the hybridization of music, singing, the movement and interpretation.