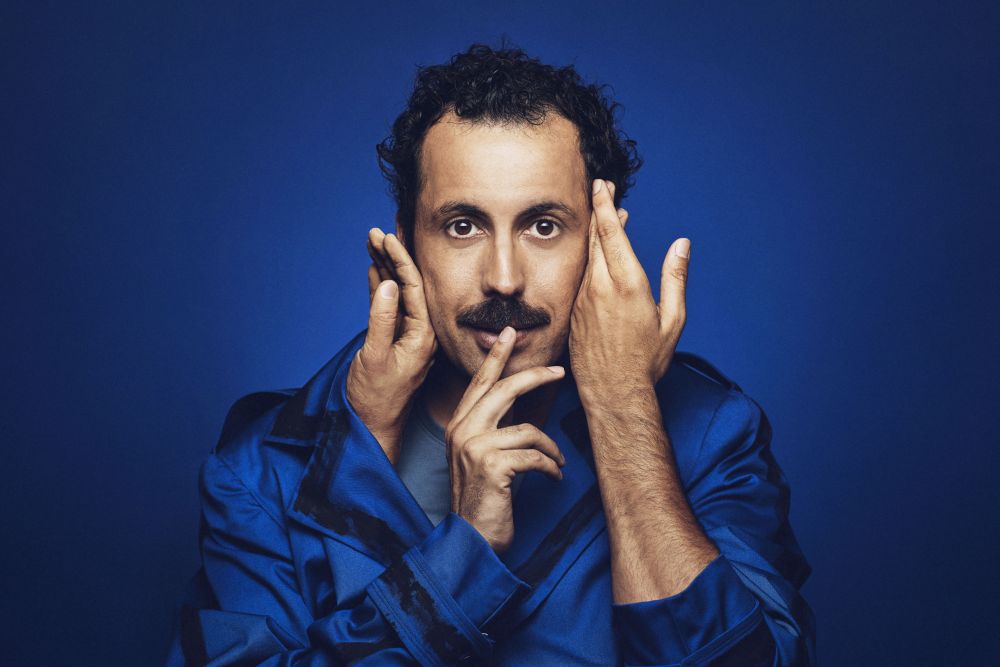 A vibrant collective experience of proximity through puppetry and comedy.
Guillem Albà's new small-format show is a return to his roots: his characteristic visual universe.

Twenty-five minutes of journey from comedy to poetics, with the hands as a starting point.
This part of the body that brings us back to what is tangible, everyday and handmade, and reconnects us with the community.

Hands that have created most of the things we use. Hands that have unleashed the most sublime beauty and the most terrible atrocities. Hands that explain the stories that have so long united us. To vindicate them so that they are not left alone and forgotten among so many keys, screens and overinformation.

A singular experience to remember the importance of what is human, simple and shared.
Credits
Direcció i interpretació: Guillem Albà
Creació i dramatúrgia: Joan Arqué, Sergio Martínez i Guillem Albà
Música: Pep Pascual
Ajudant de direcció: Sergio Martínez
Assessorament manipulació: Zero En Conducta
Visió externa: Carla Tovías
Construcció: L'Estaquirot Teatre i Alfred Casas
Vestuari: Nídia Tusal
Direcció tècnica: Oriol Ibáñez
Ajudant de producció: Anna Castañé
Direcció de producció i management: Blai Rodríguez
Distribució estatal i internacional: Marta Riera
About the company
"I like acting. I am happy. While I'm acting, it's the only time where nothing hurts me. Neither backache nor headache. This only happens to me acting (or in the water too!). I haven't acted in the water yet but, I don't know what would happen.
Mostly acting, but other than that... directing, writing, creating shows. Thinking up ideas. Imagining anything. Whether it's to make people laugh (most of the time) or to thrill and look for a poetic and beautiful moment.
A friend told me that the word that defines me in this artistic world is 'curious'. To be curious. I hadn't thought about it, but little by little I've been seeing that maybe I am. I like to try, try and try. I like to mix with people, to create. What if we get together and try to do something together? And do it." - Guillem Albà