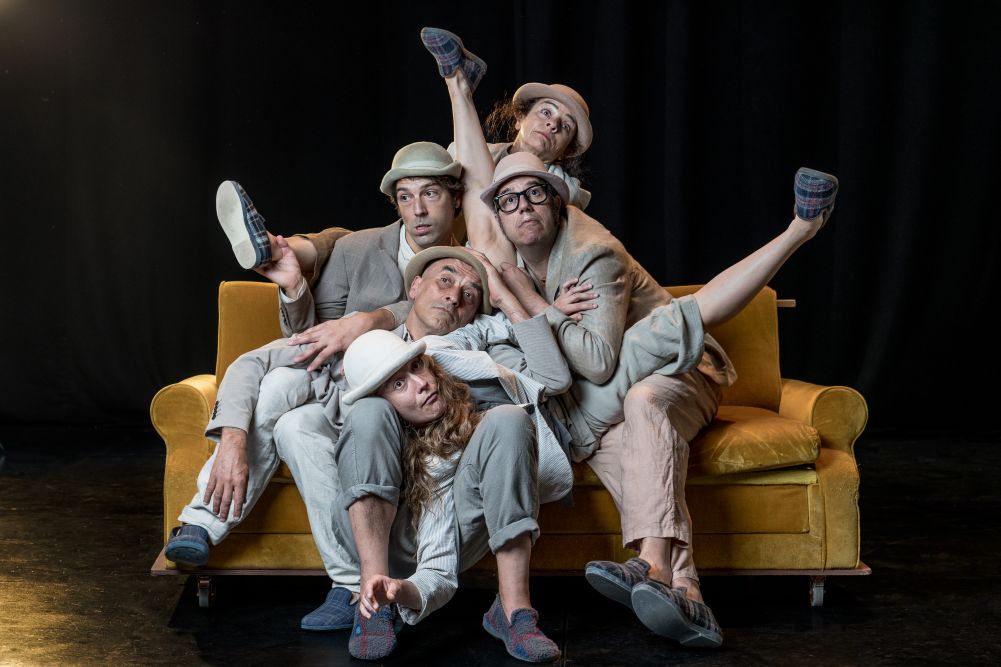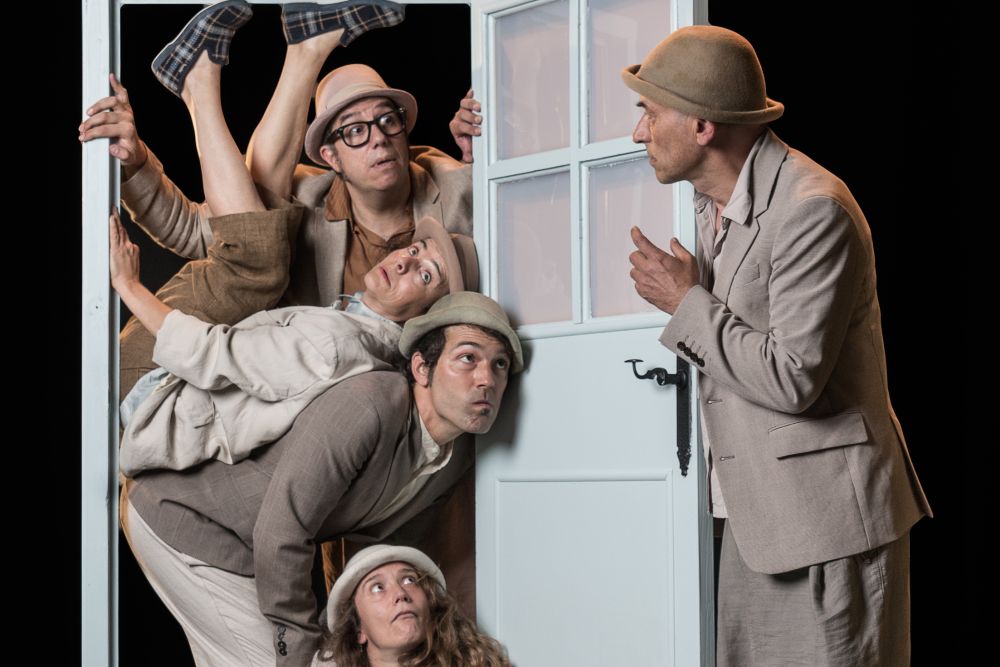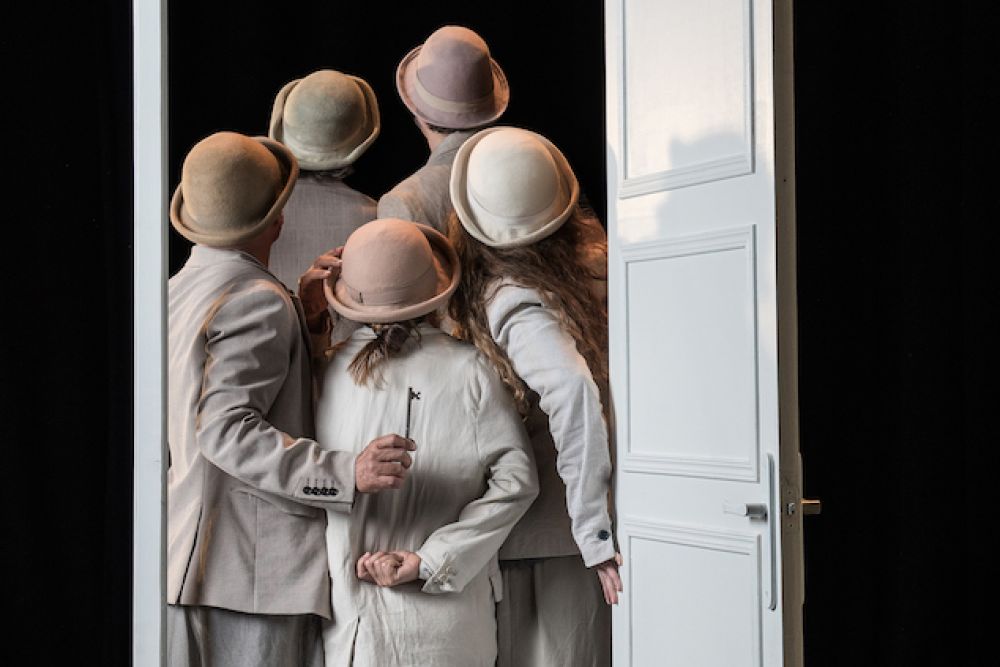 An universal show, of infinite poetry and with tenderness limitless.
It's raining nails in the street.
Five clowns ring the doorbell.
Loneliness escapes through the keyhole.
Humor and poetry meet on the doorstep.
An invasion of absurd intimacy, madness and laughter.
The doors, open... they dance.

A gestural theater showover
flowing with nonsense.
Without words.
No limits.
Out of order.
Everything is possible.
Credits
Direcció artística: Leandre Ribera
Intèrprets: Andreu Sans, Cristina Solé, Laura Miralbés, Leandre Ribera i Pere Hosta
Composició musical: Victor Morató
Escenografia: Txesca Salvà
Construcció escenografia: El Taller de Lagarto
Producció tècnica i disseny de llums: Marco Rubio
Producció i difusió: Leandre SL - Agnés Forn
About the company
For more than 30 years, Leandre has been going around the world with his humor loaded with poetry, inspired by silent movies, mime, gestures and the absurd. He discovered street theater in 1993 traveling to Australia. When he returned, in 1996, he had great success with 'Streettease', his first solo show. In 1999 he founded the company Leandre & Claire with the artist Claire Ducreux. His shows 'Fràgil' and 'Madame et Monsieur' turned around to the world. With Leandre Clown, a company founded in 2003, he has created 'Desbandada', 'Démodés', 'Play', 'I don't know', 'Rien à dire' and 'De Nada'. In 2020 Leandre SL produces 'Home', '21 Cadires' and 'Fly me to the moon', all directed by Leandre.
Leandre has become a benchmark in street theater and is considered one of the best contemporary clowns in the international arena. He regularly collaborates with other artists and spaces such as Cia La Tal, the clown Cristina Solé, Dirk & Fien, Tortell Poltrona (Circ Cric), Teatro Circo Price...