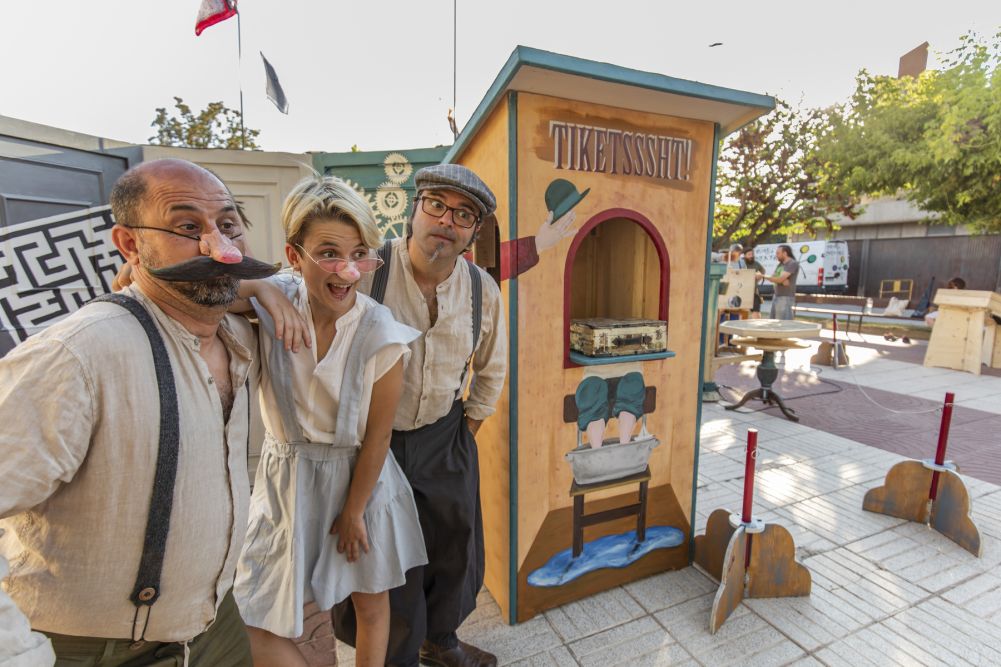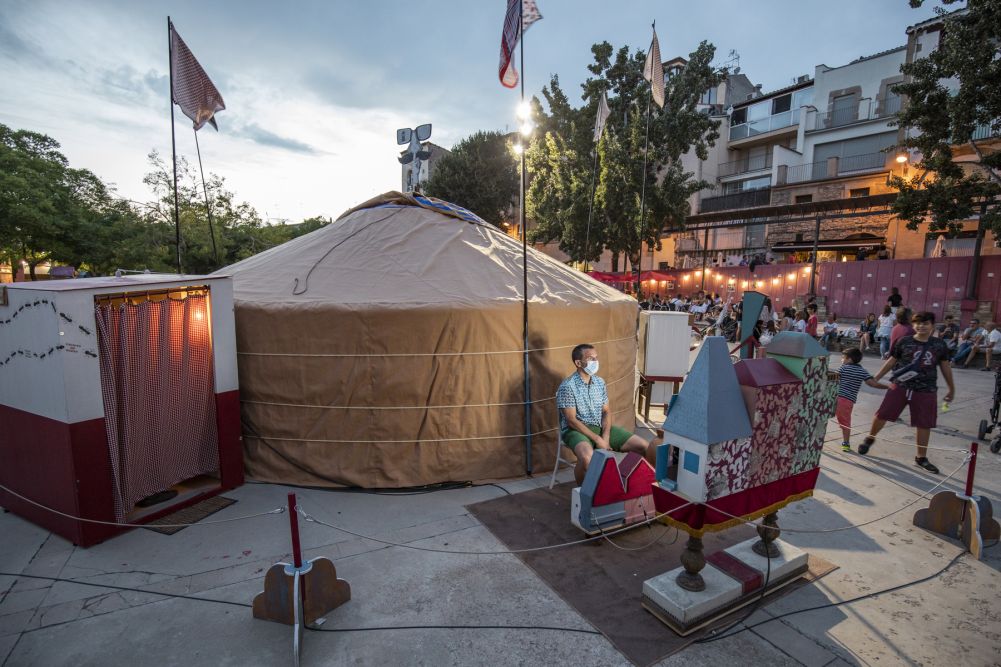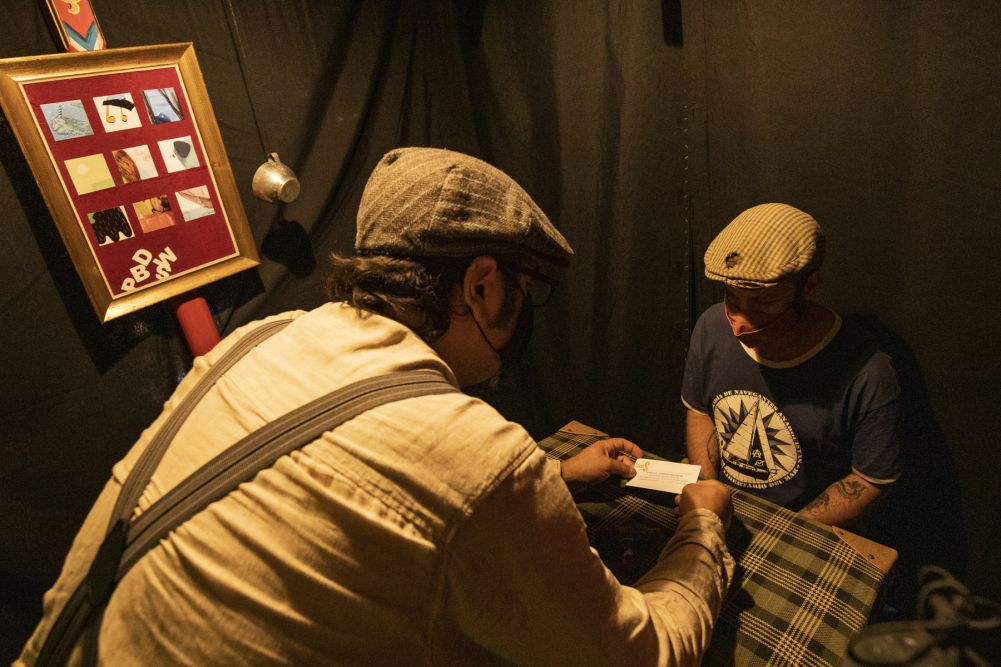 The audience becomes protagonist. 'Secrets' cannot be seen, you have to live it
'Secrets' is an experiential street show that proposes to audience to be the protagonist of their own history through a journey in search of a great secret, which they will only discover by playing and being carried away by curiosity. Craftsmanship and technology combine to offer a personalized, intense and non-transferable experience.

The key is to participate, to enjoy the game that this whole mysterious journey offers us, full of hidden treasures, enigmas to be solved, questions to be answered and answers to be asked.

Nobody has a better key than the curious and playful spirit that must be let out in this unusual and exciting proposal.
Credits
Idea: Toni Tomàs
Dramatúrgia: Toti Toronell
Direcció artística: Toti Toronell
Direcció creativa de jocs: Toni Tomàs
Direcció tècnica: Stagelab Coop
Construcció: Toni Tomàs i Joan Domingo
Producció: Tombs Creatius
Coordinació: Amaia Rodrigo Arcay
Intèrprets: Toni Tomàs, Toti Toronell i Bruna Tomàs
Procés creatiu col·lectiu: participació de públic i de professionals de la psicologia, la pedagogia i l'antropologia
Il·lustracions impreses: Toti Toronell, Carles Alberdi, Noemí Villamuza, Mercè Gal·lí, Marta Cortés, Carles Pijuan, Carles Porta, Matías Tolsà i Alba Santcreu
About the company
Since 1998, Tombs Creatius has been committed to interactivity with the audience and play as a language for telling stories. The company has created nine shows of participatory installations and entresorts that have taken them all over Europe and also to Asia and America. With the incorporation of dramaturgic and the combination of technology, 'Secrets' is one more step in the spirit of exploring new connections with the audience through the game.