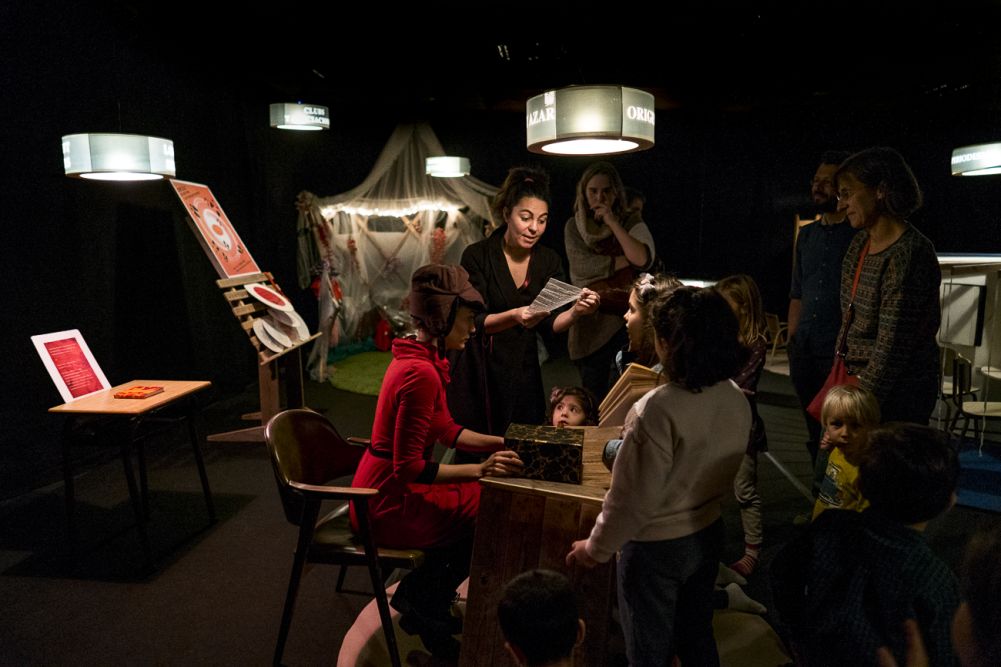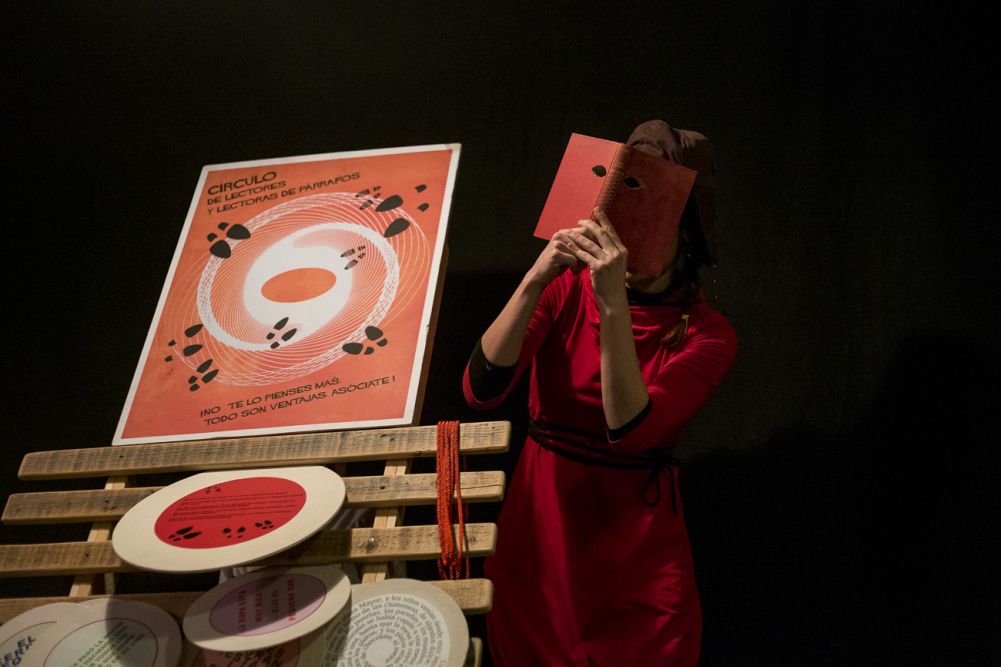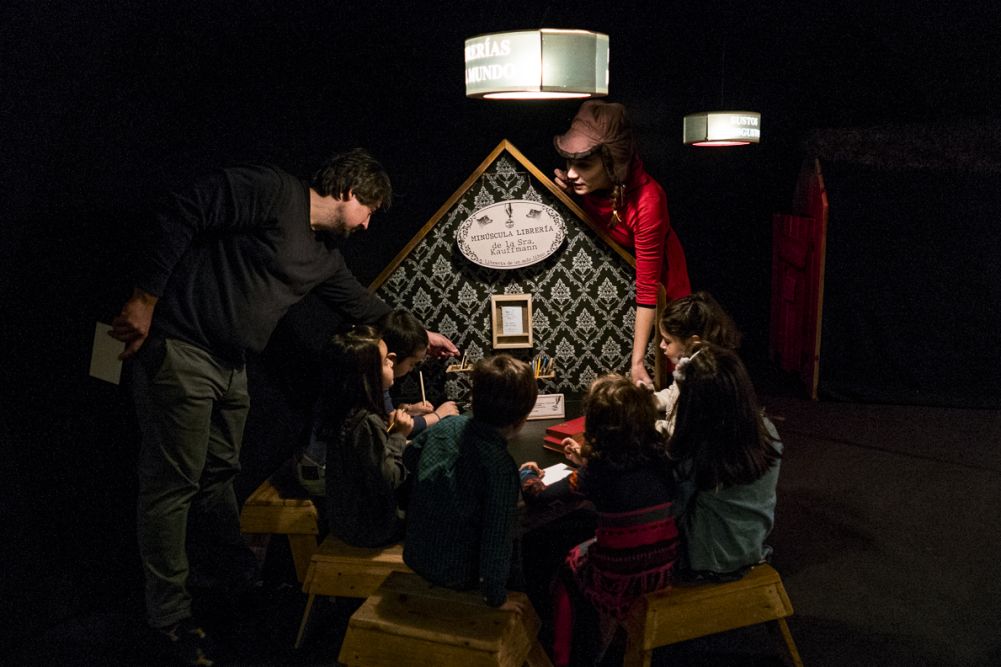 It is said that books are doors. Come in and stay
Someone said that the lucky found of a good book can change a soul's destiny.

In this library, each book is a journey that even if it doesn't pretend to change anyone's destiny –but it still could!–, offers the possibly of inviting you to a fascinating universe.

This library is a world to discover where anything can take place.
Credits
Idea original: Marga Socias
Bibliotecàries: Marga Socias, Thais Botinas i Maika Eggerick
Disseny i construcció de l'escenografia: Thomas Roper
Disseny gràfic: Sandro Bedini
Paisatge sonor: Carlos Fontova
Llibret especial: Noa Hernández
Enquadernació: Mercè Soler
Vídeo i fotos: Gemma Segura i José Alonso
Producció de gira i distribució: Imaginart / Jaume Nieto

Amb el suport de: Ajuntament de Girona (Girona Kreas)
Agraïments a: Biblioteques de Girona, Biblioteques d'Olot, Carte Blanche 2.0 - Art of listening
About the company
Marga Socias is an artist who likes stories but above all she likes to tell them. She acts, writes and creates shows. She starts from the cracks of everyday life but what she does is unclassifiable. There is a constant: she seeks to create experiences for others. Experiences of all kinds and with all available resources. Around the world, she's participated in diverse scenic arts expanding to all imagined and desired corners. And the game continues.