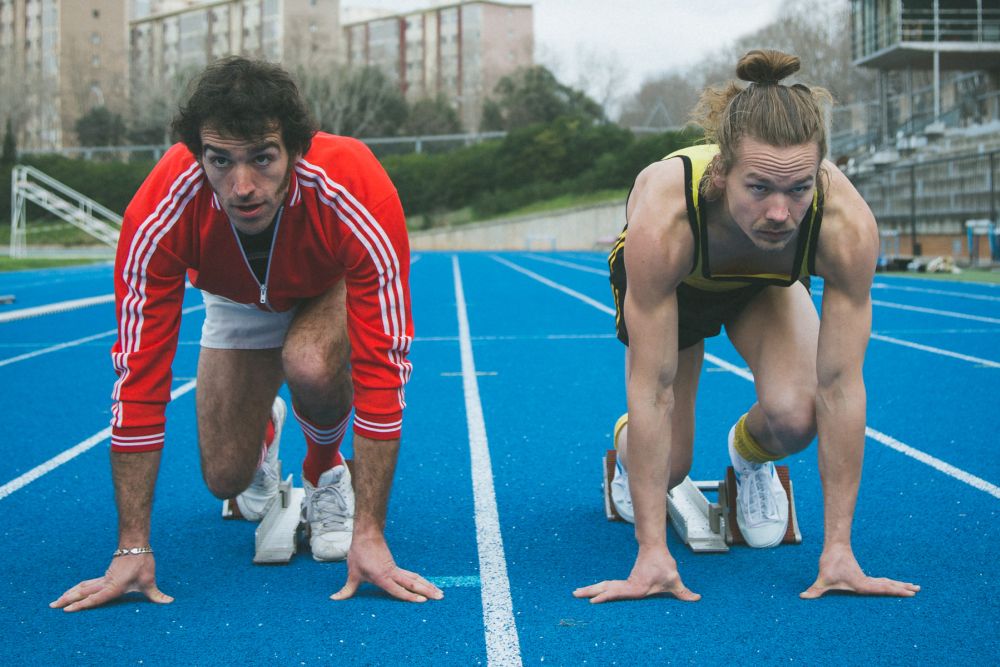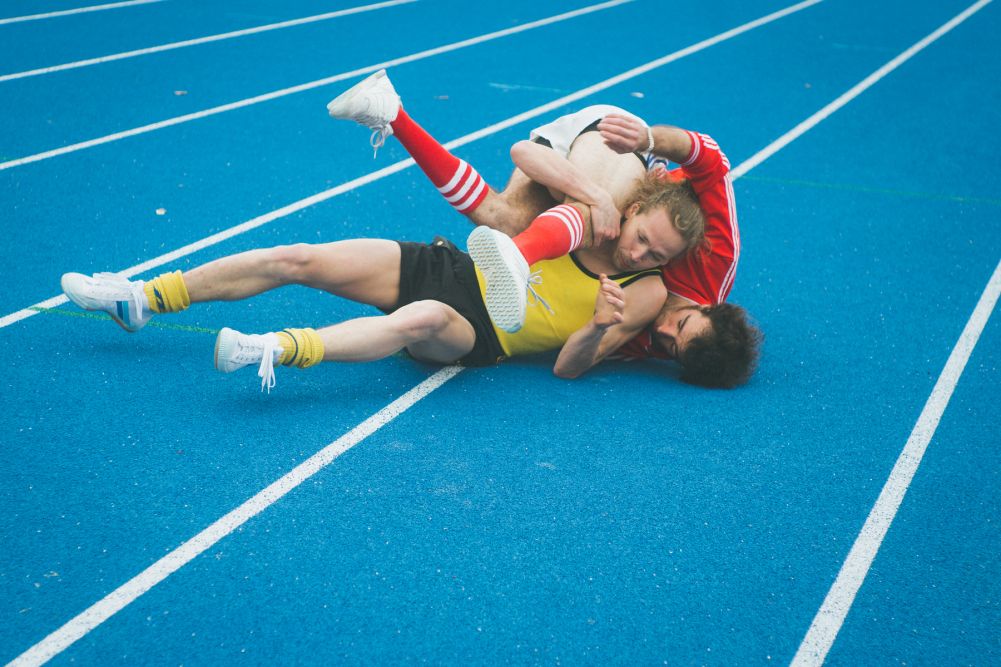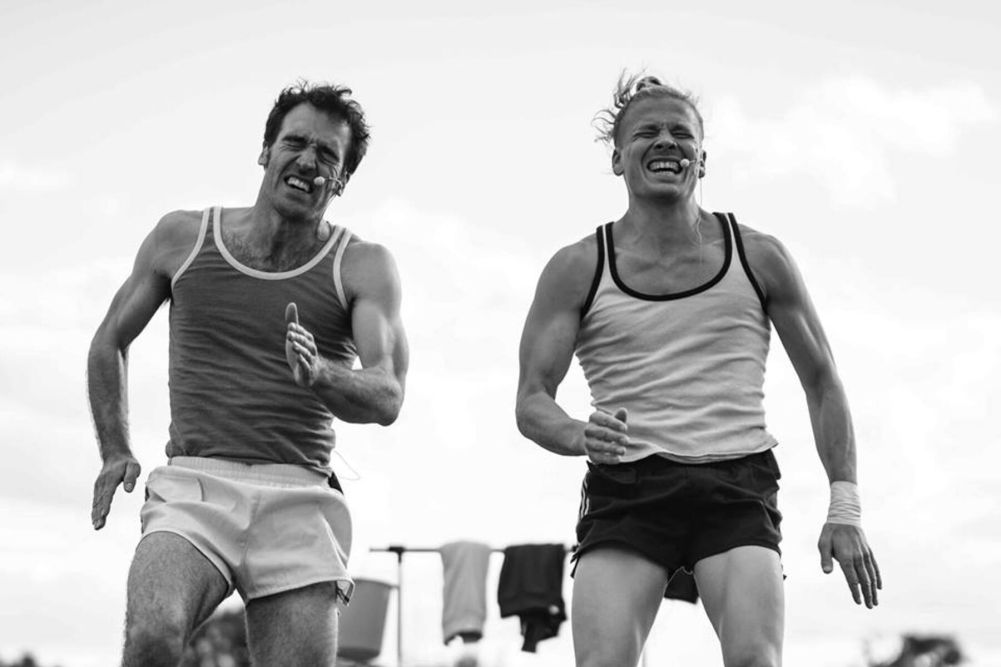 A wonderfully anti-heroic study of the human side of sports
The best of friends and the biggest competitors. Fiercely they struggle to be best, fastest, strongest. They compete until the last drop of sweat and drive each other mad.

'Gregarious' is a wonderfully anti-heroic study of the human side of sports – in between competition and fraternity. Team spirit against rivalry. In English, 'gregarious' is a term for animals and people who feel most at ease in a group. And in Spanish, 'gregario' is a water carrier – a helper who must sacrifice himself to lead his team captain to victory in road cycling.

Based on their own friendship and partnership, the two artists have created a contemporary circus gem bursting with charm, energy and bubbly humor. With absolute superior physics, spectacular scenarios and witty bites, they challenge human nature and make us recognize and laugh at ourselves.
Credits
Idea original: Soon Circus Company
Intèrprets: Nilas Kronlid i Manel Rosés
Mirada externa: Joan Català i Angela Wand
Aparells i escenografia: Ullrich Weissel i Soon Circus Company
Música: Albert Oliveres
Material audiovisual: Nanouk Films
Vestuari: Nanouk Films i Soon Circus Company
About the company
Soon Circus Company is a contemporary circus company created in 2016. The company uses an acrobatic and humorous lenguage to create a direct connection with the public. Their firts show, 'Gregarious', premiered at the Trapezi Festival 2018, has toured all over Europe in festivals such as FiraTàrrega, Subcase in Stockholm, Spot Festival in Vilnius, Freedom Festival in Hull (UK) and At.tension in Larz (Germany), among others.