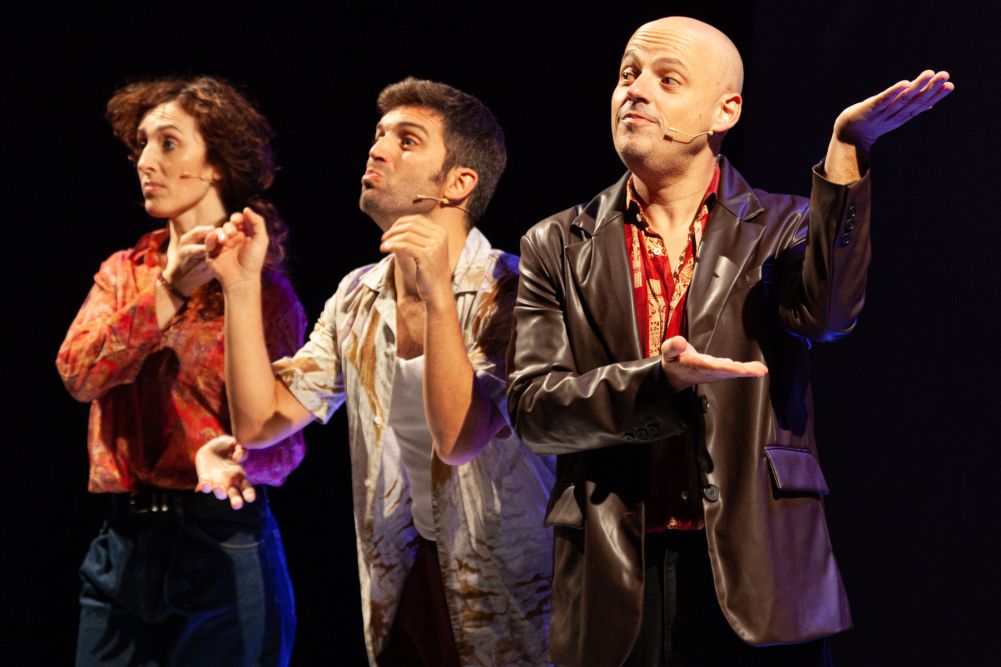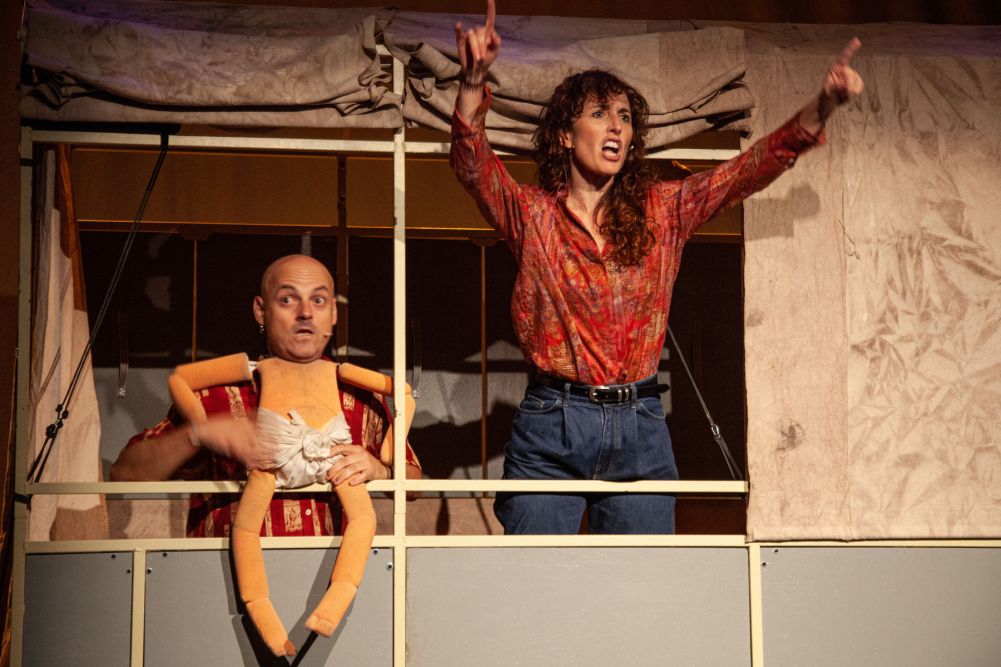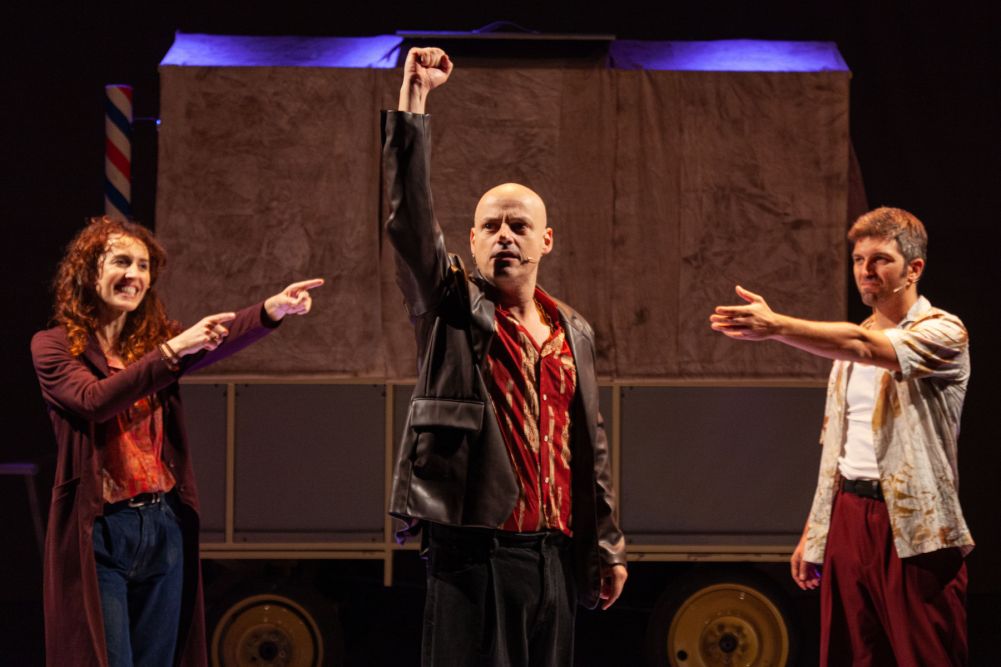 The fascinating story of a revolt turned into song
Three troubadours of legends, that travel the world searching ancient histories, voyage to Vilafranca de Roergue, a town located in the ancient region of Occitania, to discover the true story of Jan Petit. The point is that the protagonist of the popular children's song was not a buffoon or a minstrel: he was an Occitan barber who leaded a popular uprising that defied the powerful French monarchy.

How did a barber achieve that an oppressed country rise up against the abuses of the French king?
Credits
Direcció: Joan Arqué
Dramatúrgia: Salvador S. Sánchez
Intèrprets: Mariona Ginès, Roger Julià/Xavi Duch, i Ireneu Tranis
Moviment i assessoria de direcció: Carla Tovias
Música i espai sonor: Judit Farrés
Escenografia: Adrià Pinar
Titelles: Glòria Arrufat
Vestuari: Rosa Lugo
Il·luminació: Xavier Amat
Tècnic de so i llum: Jordi Domènech
Distribució: Xavier Gonzàlez (Escenapart Management)
Producció: Teatre de l'Aurora
 
Amb el suport de: Institut Català de les Empreses Culturals
About the company
From 1999, Teatre de l'Aurora has participated in 20 coproductions with catalan companies. In 2015 they created Cia. Teatre de l'Aurora to develop their own productions aimed at all audiences with their stable team. From then, they have premiered 'El Comte Arnau' (2015), 'The Lost House' (2017) and 'Per què balla en Jan Petit?' (2021).