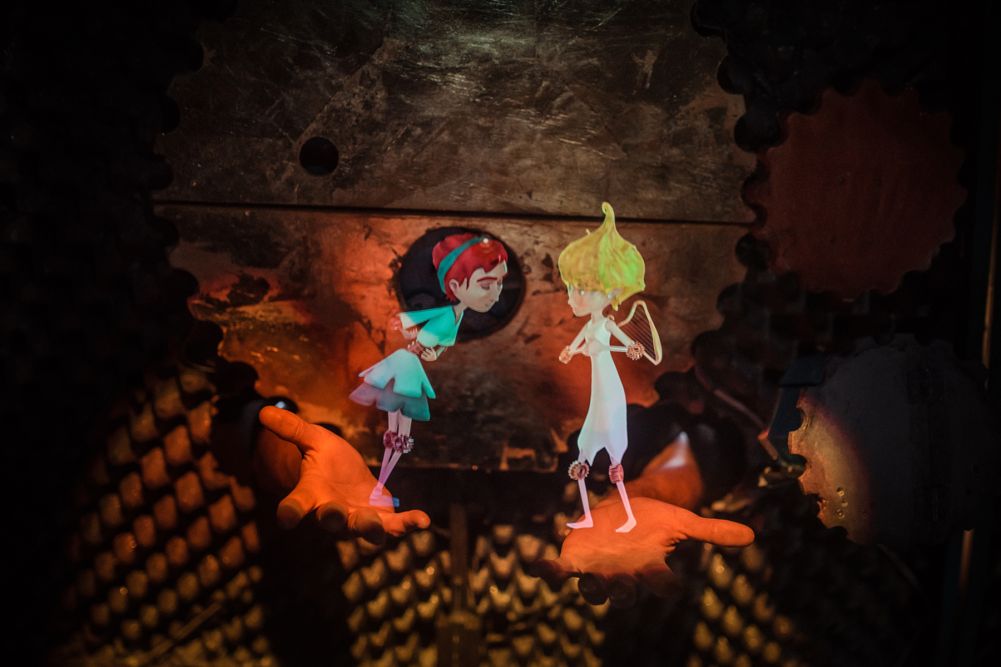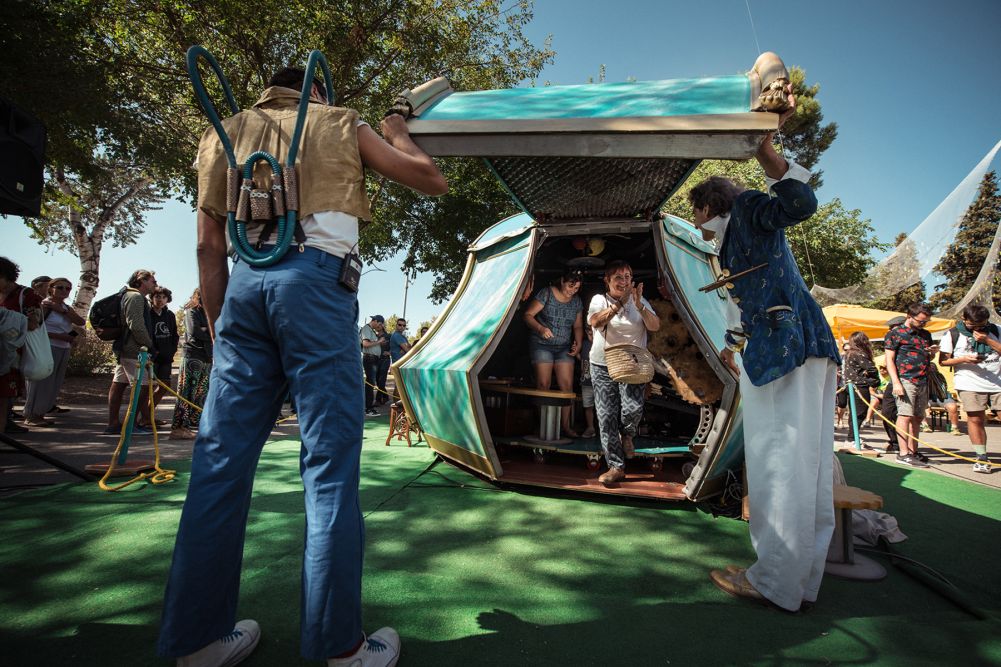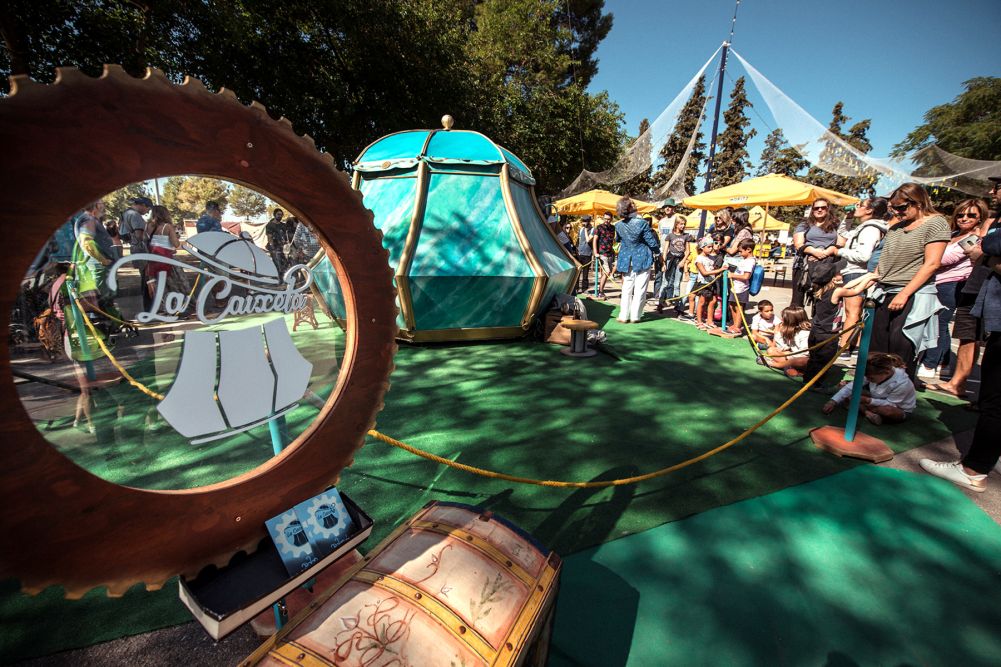 Have you ever been in a music box? Come to live the story of love between music and dance in a world of holograms and gears where everything is possible
Two ballerinas are standing on top of a giant music box. The show takes us on a trip amongst the cogs that transform and give life to a beautiful story about the forbidden love between music and dance, under the King Fear's reign. The company works to combine the scenic arts with new technologies to create shows directed toward audiences young and old in a universe of dreams where everything is possible. A story about despotism and forbidden love, in a cosmos governed by music and dance.
Credits
Idea original: Diego Caicedo
Assessorament: Jordi Duran
Direcció d'actors: Aina Rovira
Actors: Diego Caicedo i Miquel Vallès/Jordi Villacampa
Veu en off: Núria Casado
Construcció escenogràfica: Miquel Vallès i Diego Caicedo
Estructura titelles: Joan Pena
Disseny escenografia: Diego Caicedo
Animació 3D: Marc Calero
Composició musical: Diego Caicedo
Arranjaments: Daniel López
Programació i tecnologia: Stage Lab (Sergio Sisques i Ion Reguera)
Producció i distribució: Núria Prunera i Jordi Villacampa
About the company
Created by in September 2016 in Bellpuig (Catalonia) our company combines performing arts with technology with the intention of creating shows bringing to the audience to their personal dreams. Through our creations, the company is hoping to open the door to a magical joyful world inviting the audience to enter with new eyes, becoming children again and forgetting about reality.

Holoqué has participated at different festivals in Catalonia, Taiwan, Denmark, Sweden, Luxembourg, United Kingdom, Germany, Belgium, Turkey, Romania, Portugal and Spain.