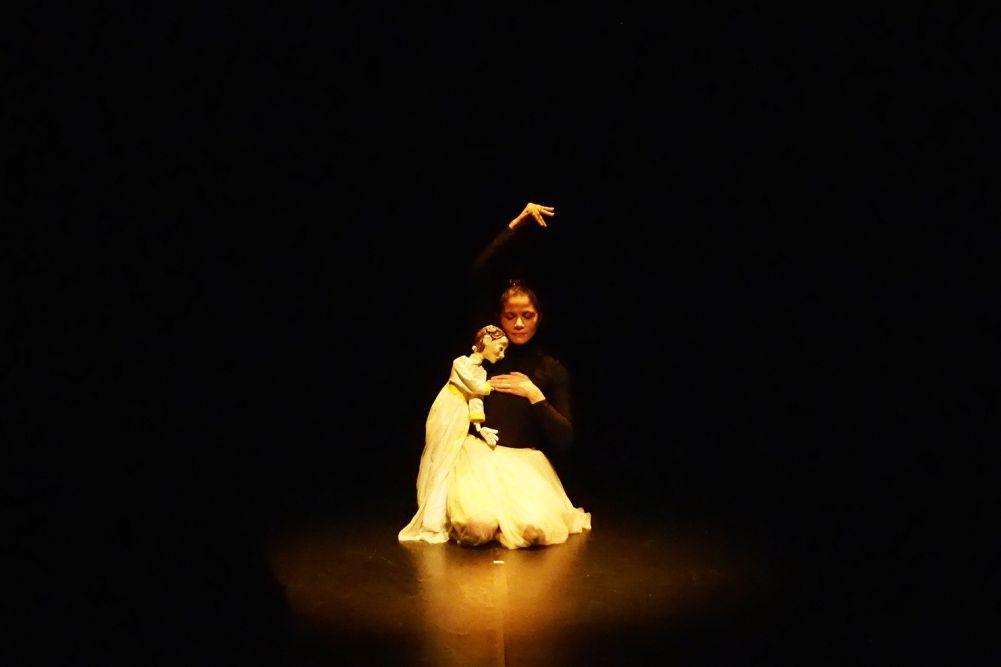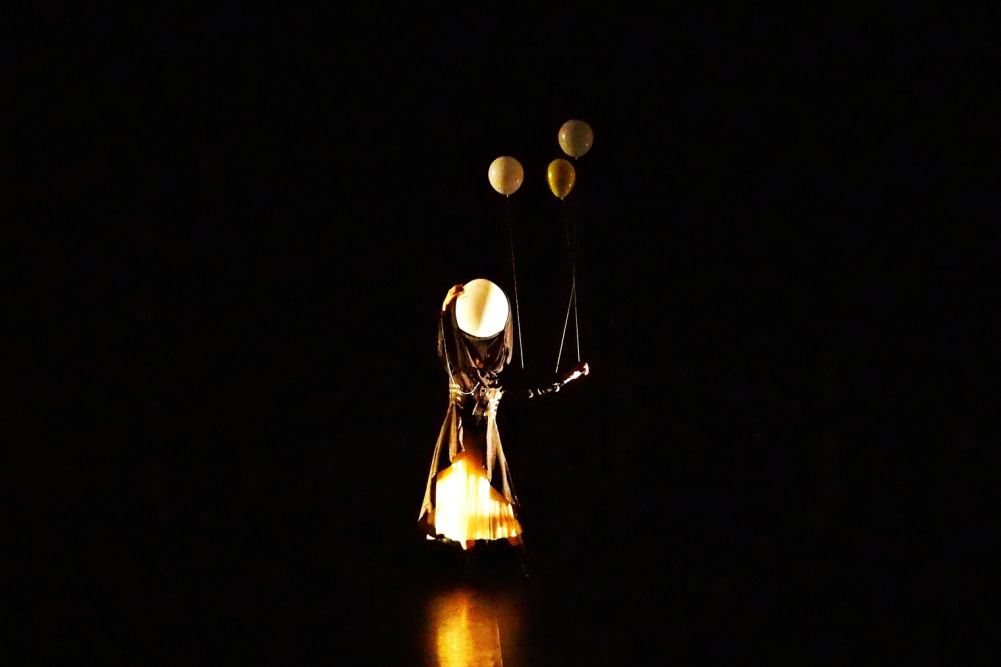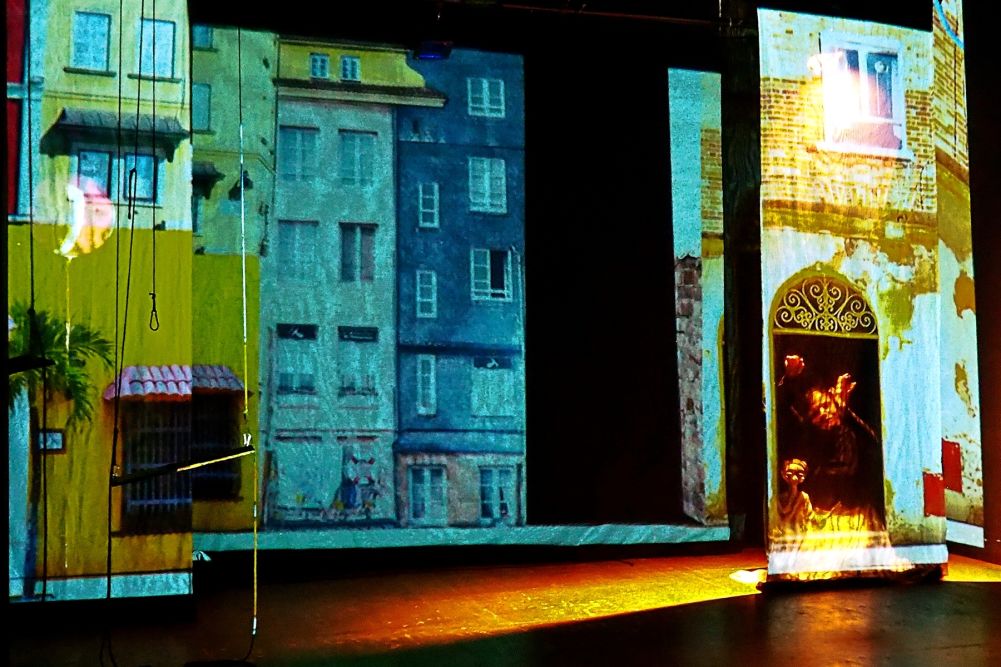 When the dance and visual poetry free up stories that run along a thread
'Filar' is a contemporary dance piece and visual poetry, performed by a performer and a puppet. It talks about the power of the relationship between bodies and objects, a relationship that develops from the distance of the threads. How can the other body feel in this distance? How do you perceive the world that is going away and cannot be touched? Threads create an invisible connection between everything that happens. Threads unite us with our families, friends or people with whom we share paths. Threads maintain the connection in the distance.
Credits
Coreografia i interpretació: Antonella D'Ascenzi
Assessorament dansa i mapping en viu: Toni Mira
Assessorament manipulació titelles i objectes: Damiano Privitera
Disseny de llum: Elena Piscitilli
Disseny de vestuari: Cristina Robledillo
Video animació i disseny de projecció: Guillem Muñoz
Música: Adrián Berenguer
Realització d'objectes i titelles: Antonella D'Ascenzi
Fotos d'escena: Carles Decors
Enregistrament de la peça: Julian Waisbord
Distribució: Fani Benages
 
Amb la col·laboració de: LaSala Miguel Hernández de Sabadell, Can Gassol Centre de Residències artístiques de Mataró, Sala Melmac de la cía Mar Gómez, Circuit CLAPS (Itàlia)
Amb el suport de: la Beca #SOSCultura de la Fundació Carulla, Beca Agita de l'Ajuntament de Figueres, Beca de Recerca i Innovació de l'OSIC - Generalitat de Catalunya, Institut Internacional de la Marioneta de Charleville-Mézièrs (França) i "Progetto CANTIERE" del Festival Incanti (Itàlia)
About the company
Antonella D'Ascenzi is an Italian dance and visual theatre creator established in Catalonia since 2010, where she develops her stage project for both family and adult audiences, engaging with the body, objects and images. Throughout these years she has been invited as a creator at the Park in progress of the Pépinières européennes de Création, at the Victoria Eugenia Theatre in Donostia, at the Circuit of the Alternative Theatre Network (2017 and 2019), at the Regio-Marionette Forum in Vergèze in France, at the FiraTàrrega and at the Alternative of Madrid, among others.