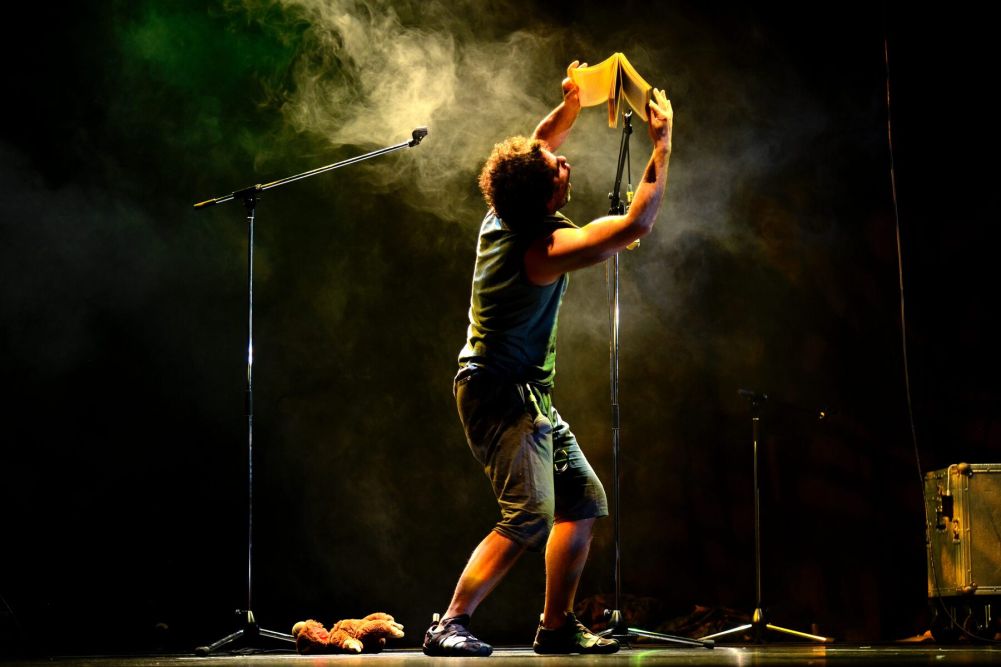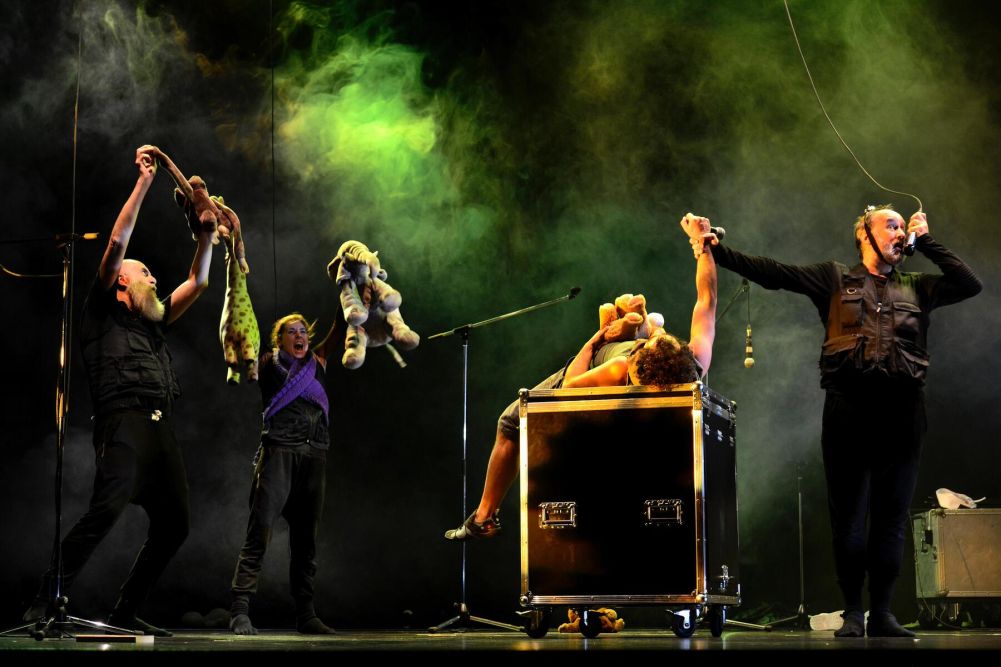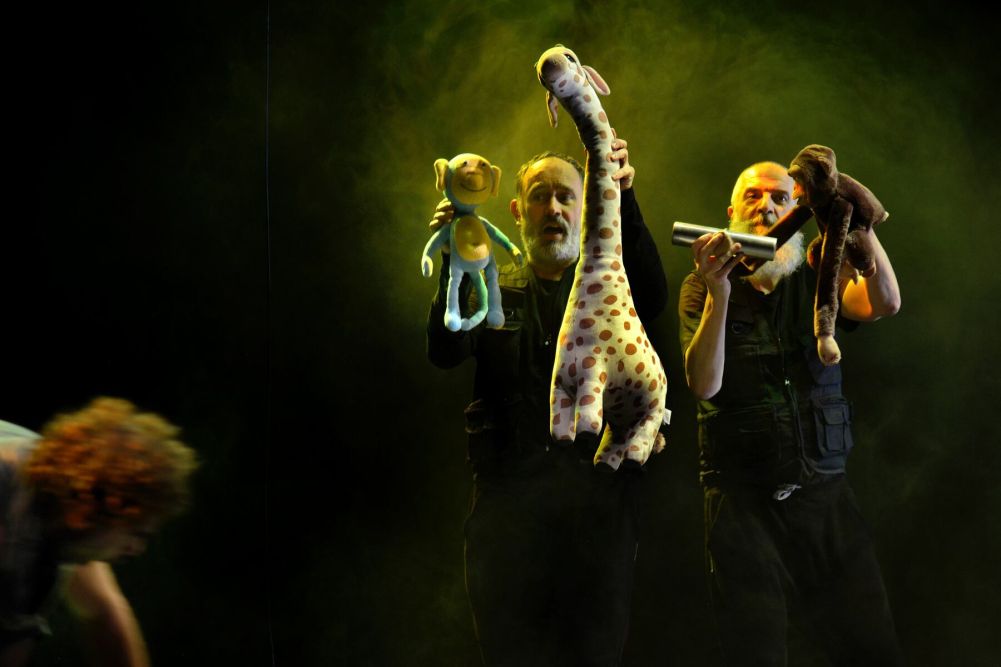 An original show, with a surround sound world, that recreates the story of this character 25 years later
A new day of hunting in the African jungle. Roars, cries and calls fill the atmosphere. Suddenly, silence. The jungle shudders at the cry of a child. The great apes, curious, approach the child. Kala, whose baby has just died, decides to adopt the baby.

25 years later in London, Lord Greystoke VII, an English nobleman, has just released the animals from the city zoo and will try to convince the psychoanalyst that the newborn was him. Tarzan, the king of the jungle.
Credits
Director: José C. García
Adaptació: José C. García, Kike Díaz de Rada i Mar-Mar Teatro
Repartiment: Irene Hernando, Aritza Rodríguez, Gabriel Ocina i Javi Tirado
Composició musical: Fran Lasuen
Escenografia: Javi Tirado
Disseny il·luminació: Ion Chávez
Espai sonor: Igor Iglesias
Tècnica de llum en escena: Maitane Serrano
Tècnic de so: Antxon Unzaga
Distribució: Teresa de Juan
Producció: Mar-Mar Teatro
About the company
Mar-Mar Teatro was created in 2021 by a multidisciplinary team formed by actors, musicians, scenic space creators, technicians and puppet builders with a long career in the performing arts (Teatro Gorakada, Hortzmuga, Cia Barsanti Teatroa...).