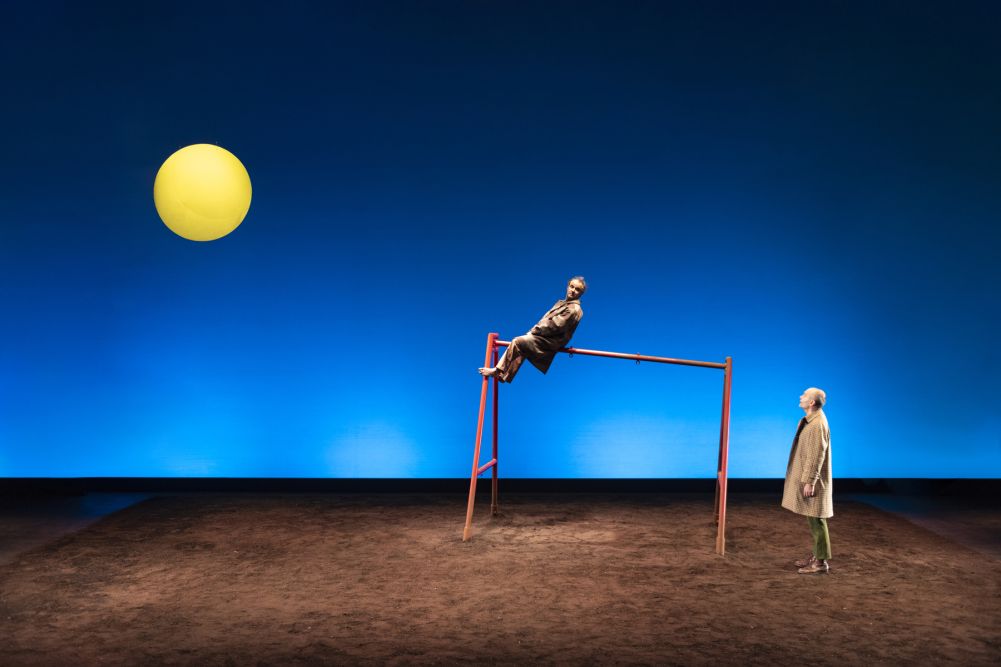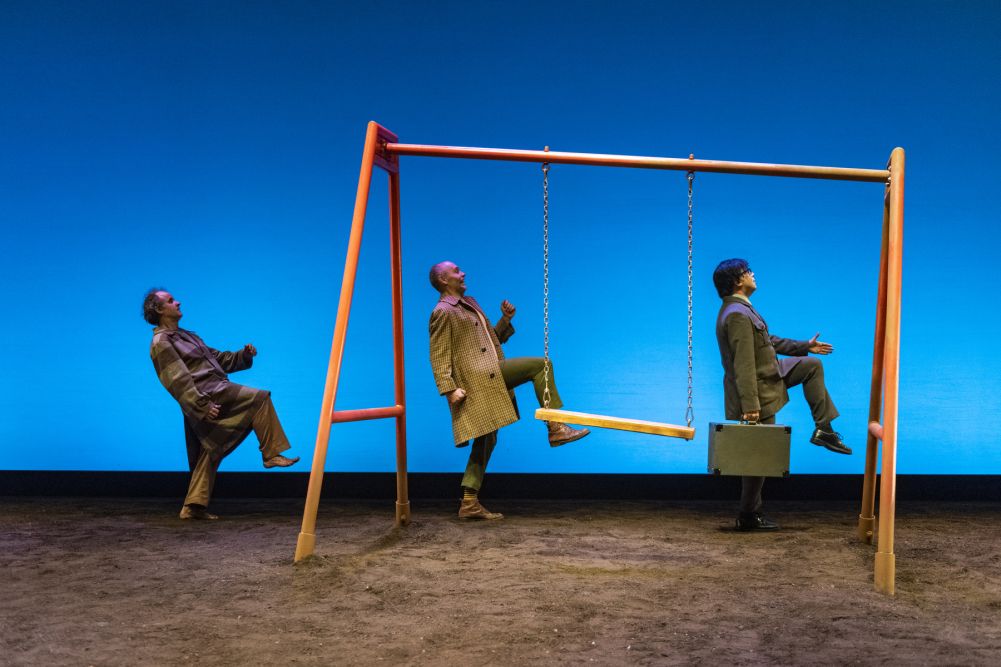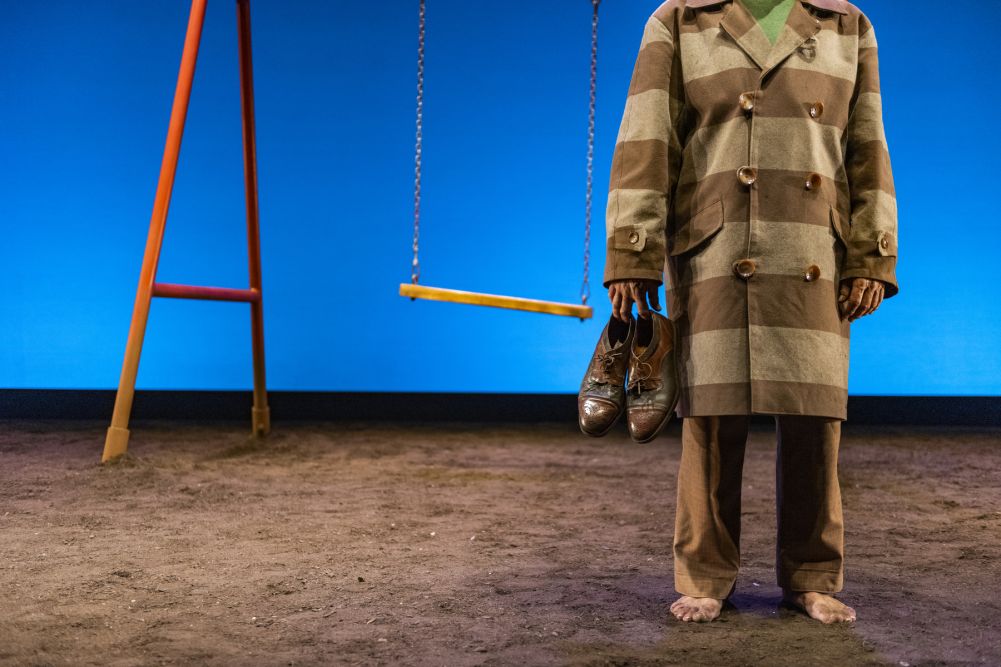 Inspired by the classic 'Waiting for Godot', we play like children, while time goes by. The swing is a hope
Two men are waiting by a swing for Samuel's arrival to celebrate a party. To overcome boredom, they invent games, they imagine. Mr. Teacher comes, gives them the lesson and leaves.

One is a man looking at the moon.Another is a man who embraces the earth.Mister Teacher is a man who throws words into the air.The moon and the sun play spending time. They wait for each other. They never meet.A swing, at last, a wonderful toy, a trampoline, invites us to fly.
Credits
Director: Juan Berzal
Intèrprets: Jorge Padín, Juam Monedero i Juan Berzal
Ajudant de direcció: Marta Hurtado
Música: Nacho Ugarte
Vestuari: Martín Nalda
Escenografia: Juam Monedero
Il·luminació: Juan Berzal
Fotografia i vídeo: Ignacio Izquierdo
Disseny gràfic: Borja Ramos
Productor executiu: Juam Monedero
Producció: Ultramarinos de Lucas
 
Una coproducción amb: Teatro Español i Junta de Comunidades de Castilla-La Mancha
Amb la col·laboració de: Ayuntamiento de Guadalajara
About the company
ASSITEJ Spain Award 2020 and Theatre National Award for Children and Young Audiences 2015. Ultramarinos de Lucas was born in Guadalajara in 1994. Our training comes from drama schools, like Jacques Lecoq in Paris, or La Abadía Theatre in Madrid. Our Company has created shows for adult, young and children audiences, taking special care of the artistic quality, as it has been recognized by critics and audience. Between the authors we have played with, you can highlight Shakespeare, Beckett or Pinter. We don't put on stage all the plays we'd like to; but the plays we show are those we need.