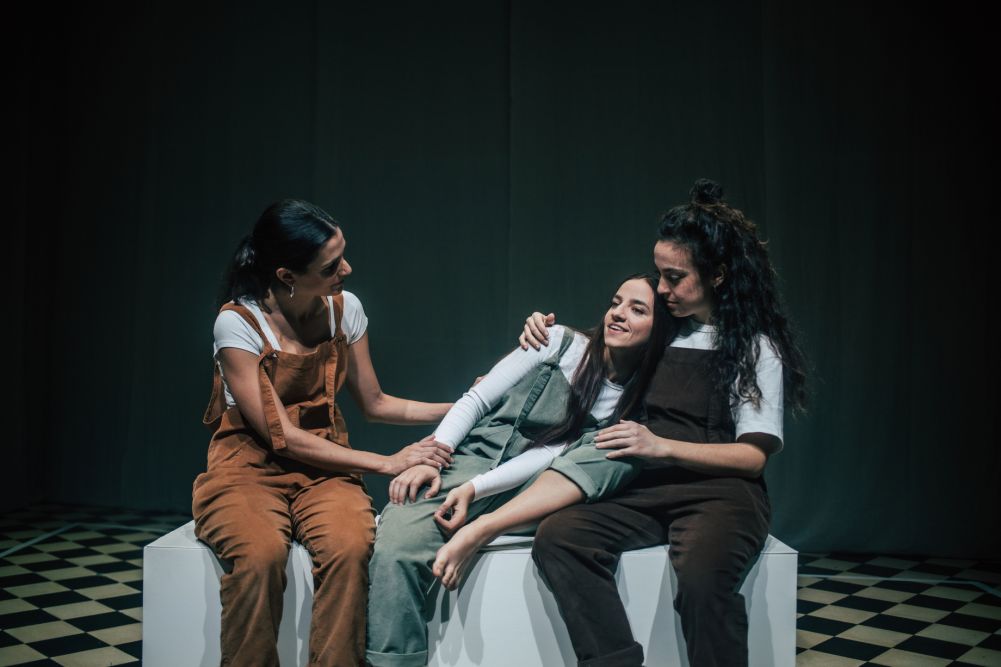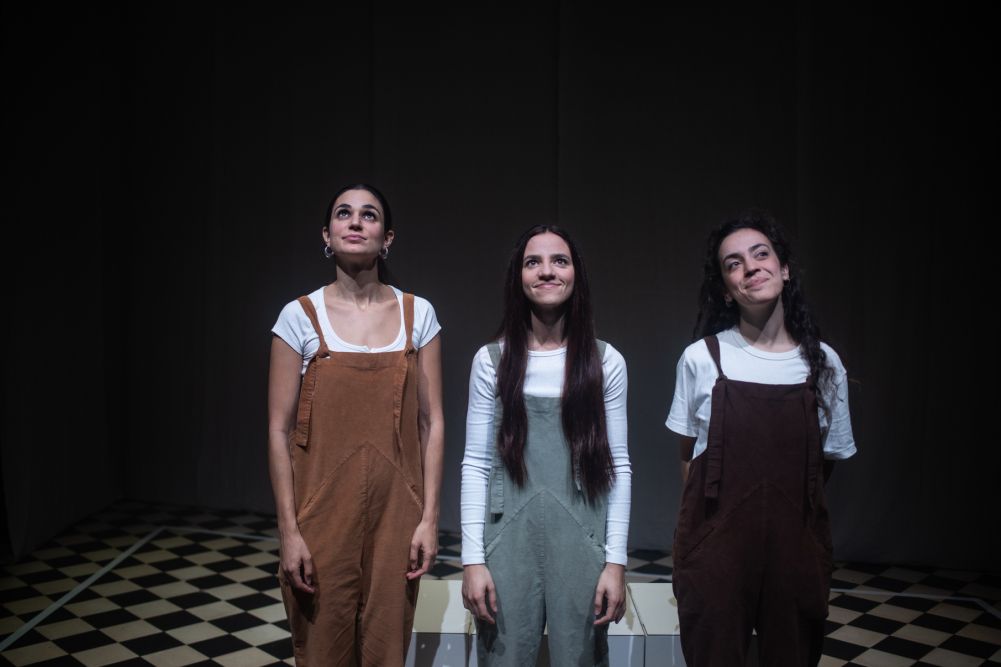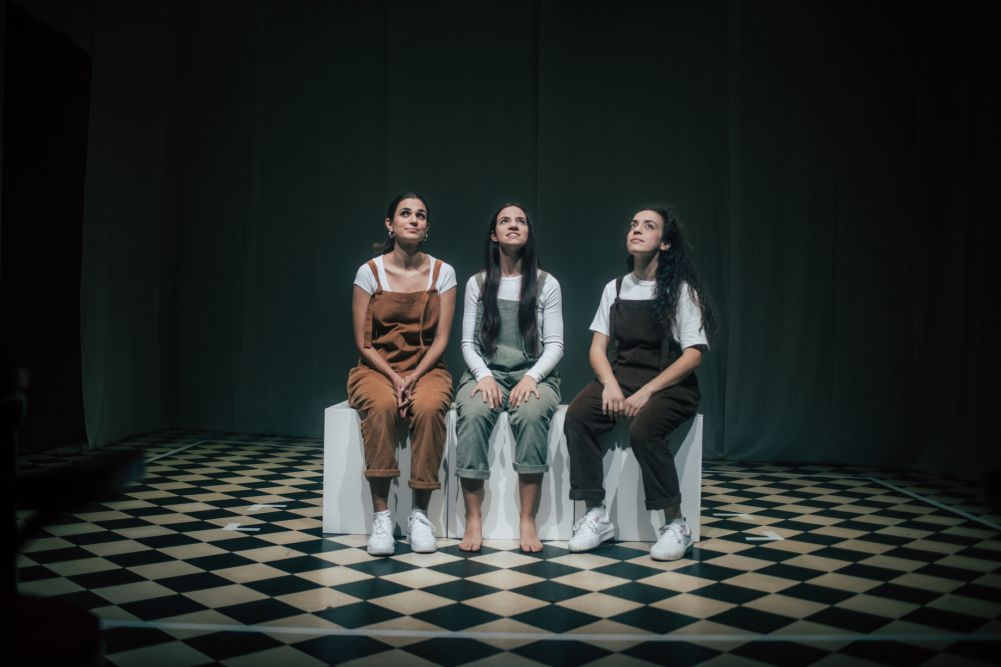 You are much more than a breast that is gone.
Mariona goes through one of the most important moments of her short life: at just seventeen, she must say goodbye to her ill breast.

During the magnetic resonance before the operation, we will enter inside her mind, where she, and two strange alter egos, will tell us how she got to the present moment, what are her doubts, her fears, her illusions, and how she sees the impact this fact will have on her life.

Based on a true story –and inspired by so many others–, this show is also a space to think about the dangers of esthetic pressure and the importance of self-acceptance. It's a tribute to all our breasts: loving them shouldn't take this much effort.
Credits
Autora: Clara Moraleda
Direcció: Clara Moraleda i Juanjo Marín
Intèrprets: Clara Moraleda, Joana Roselló i Laura Dorca
Direcció de moviment: Ana Pérez
Disseny de llums: Sergio Roca
Disseny de so: Cesc Martínez
Producció: Binomi
Distribució i producció en gira: Cristina Ferrer (Tot Produccions)
About the company
Clara Moraleda and Juanjo Marín began to work together on a version of Peter Pan, performed at El Maldà in 2019. Since then, they have been working together in several collaborations and small shows, some of them nested within the performing arts center L'excèntrica, as is the case with the show 'Adéu, Jane!'. After working on it with students, they decided to go one step further and take this very personal story to the professional circuit. This is how the actresses Joana Roselló and Laura Dorca entered the circle –closing the artistic company– and Binomi projectes and Tot produccions. 'Adéu, Jane!' has been taken to El Maldà in November 2022.