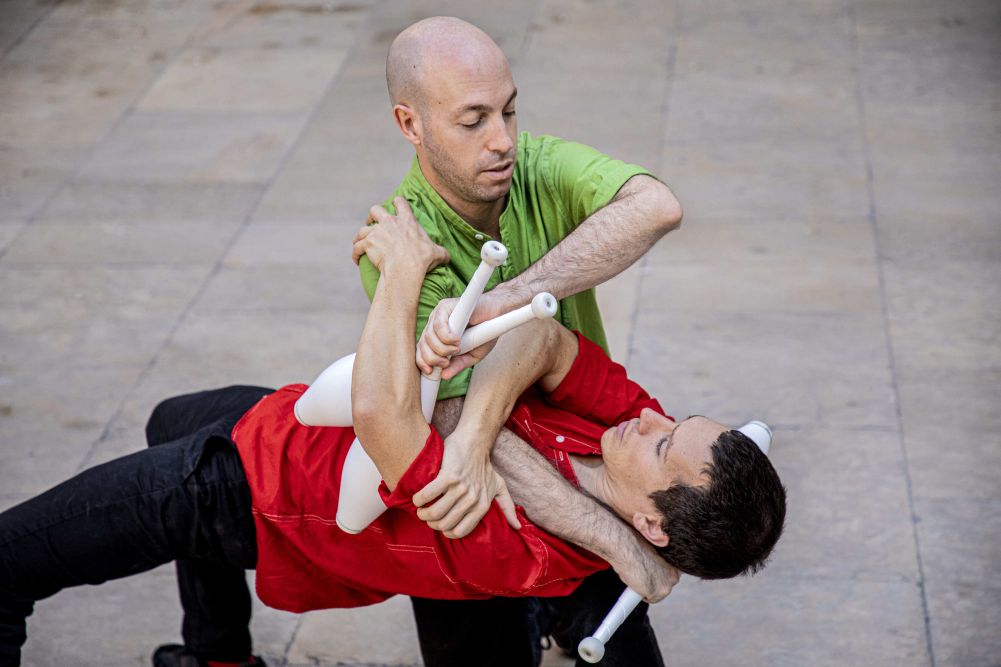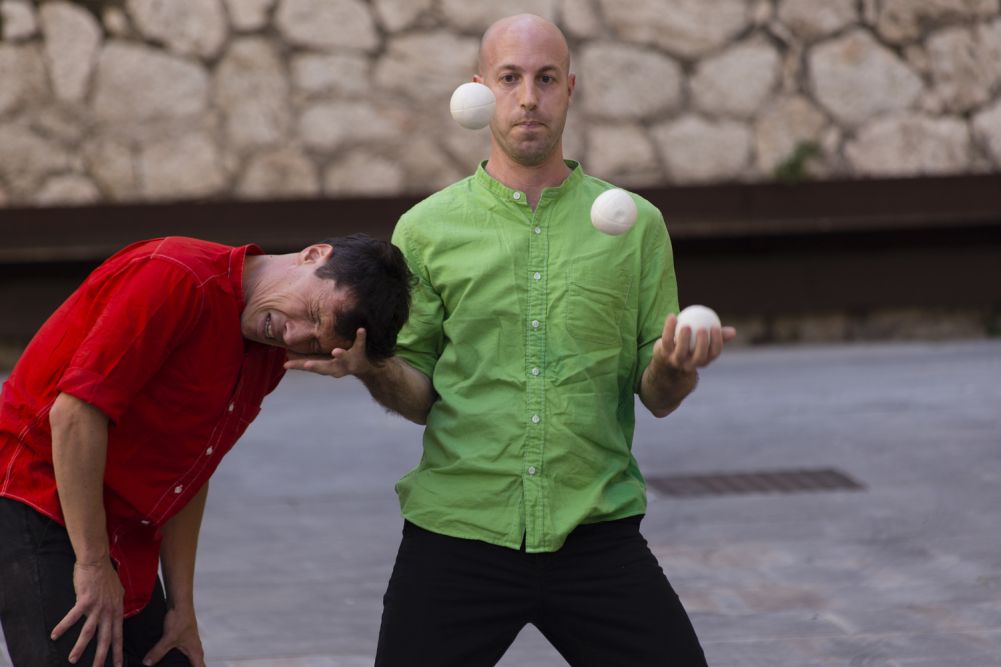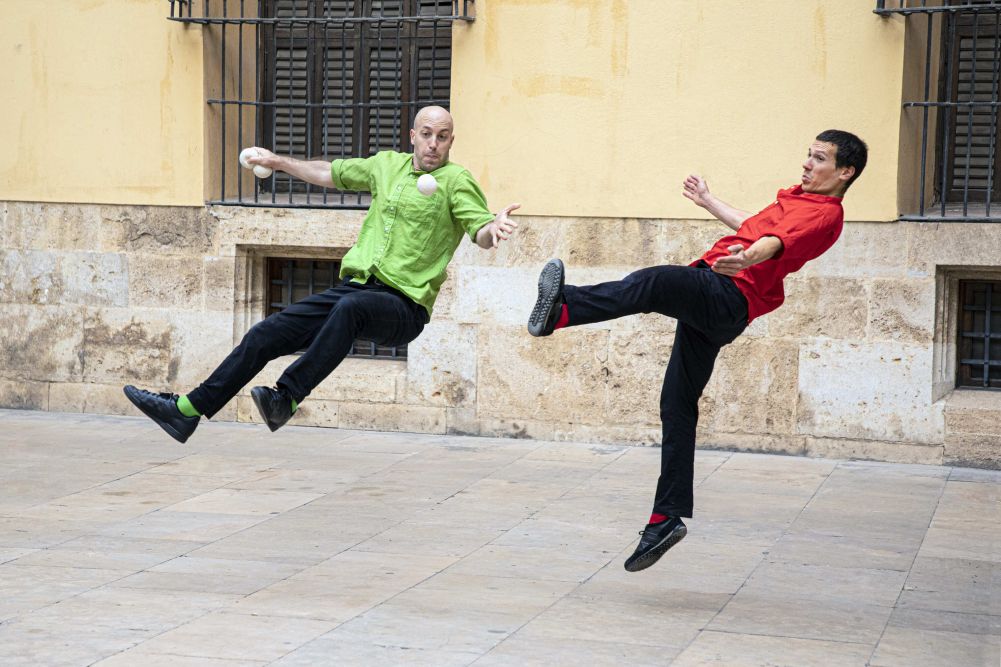 The curious meeting between two men: a juggler and an acrobat.
'Baktana' is a glimpse into the encounter of two guys. A juggler, obsessed with his world of flying objects, and an acrobat who only expresses himself through movement. Between misunderstandings and questions, their curiosity will lead them to look for each other.
Credits
Creadors i intèrprets: Ron Beeri i Itamar Glucksmann
Creació sonora: Matthieu Pernaud
Distribució: a+ Soluciones Culturales
Suport financer: Swedish art grant comitee i Nordic-baltic mobility programme(kalturkontakt Nord)
Residències: Subtopia, Stockholm; La Grainerie, Balma – Toulouse métropole; UpplandsVäsby Kommun, Stockholm; Espace Catastrophe, Centre International de Création des Arts duCirque, Bruxelles; La Maison des Jonglages, La Courneuve; La Fabrique / Université JeanJaurès, Toulouse; L'association CHAP, Viol le fort; Vertigo, Torino; La digue, Compagnie 111,Toulouse; Dansehallenrne, Copenhague
About the company
Contemporary circus company founded by Israeli artists Itamar Glucksmann and Ron Beeri, currently established in Spain. His goal is to bring the contemporary circus to new techniques and artistic achievements.