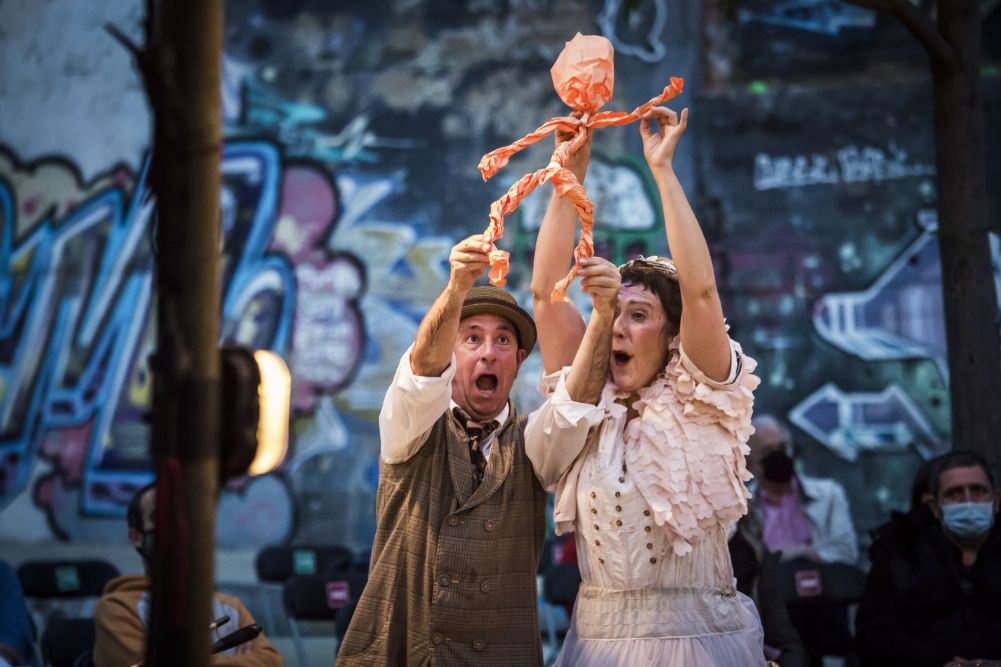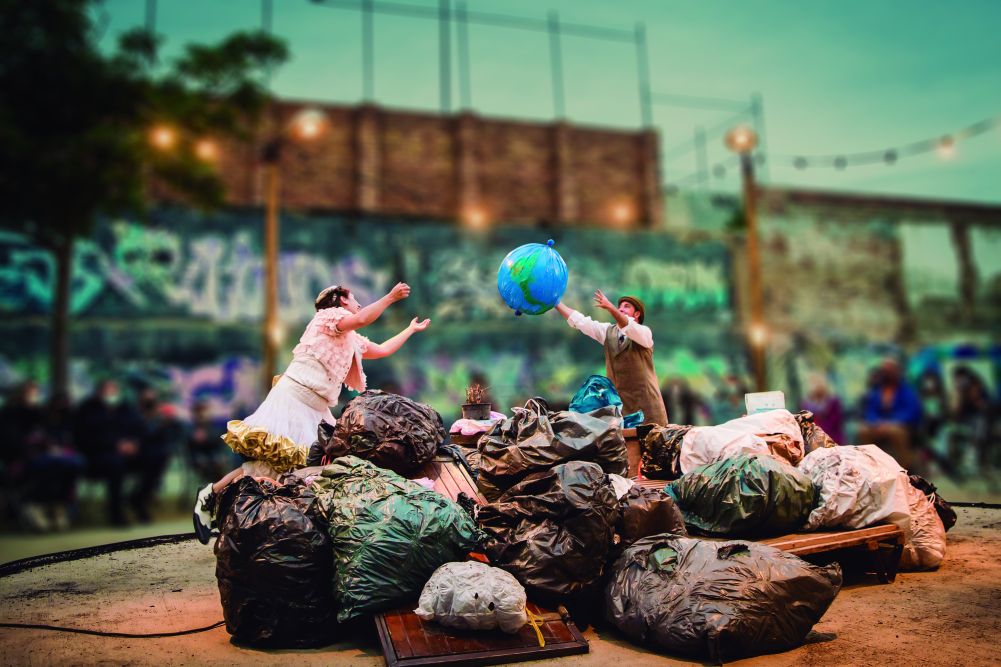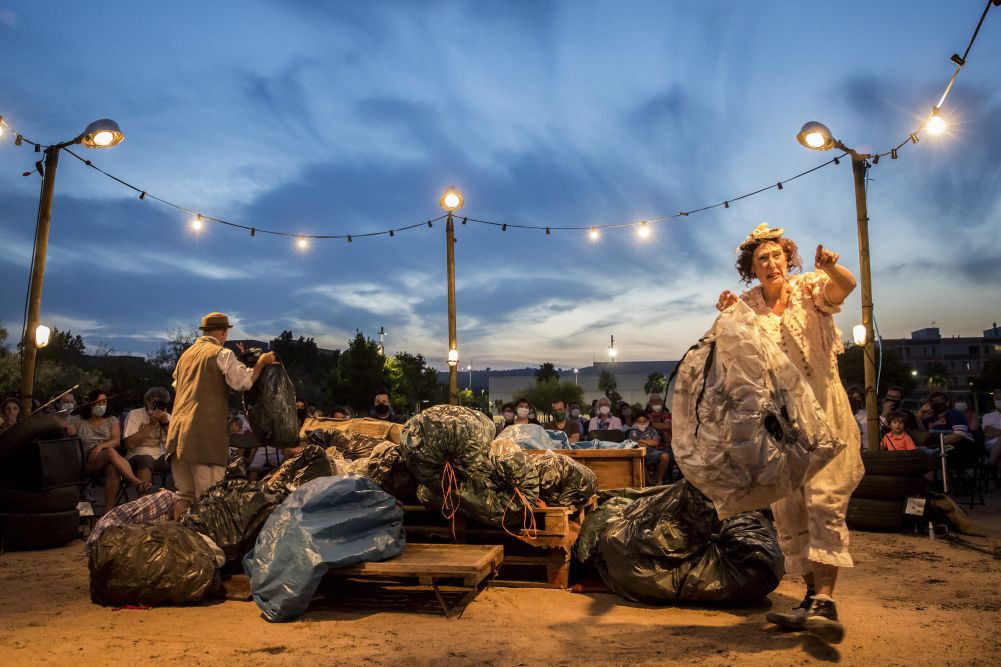 A clown show that reflects upon the world that we leave behind...
Two characters inside a rubbish dump... A tender yet entertaining journey to transform our inheritance.What inheritance do you want to leave behind?
Credits
Creació: La Industrial Teatrera (Mamen Olías i Jaume Navarro)
Clowns: Jaume Navarro i Mamen Olías
Direcció: Jordi Purtí
Ajudant de direcció: Natalia Méndez
Escenografia: Jordà Ferrer (Antigua i Barbuda)
Atrezzo: Marta Soto
Inflable: Patx-work
Vestuari: Mamen Olías i Rosa Solé
Fotografia: Pere Virgili
Vídeo: Julian Waisbord
About the company
La Industrial Teatrera is a circus and street theatre company specialising in clowning. It is a Catalan-Madrilian mix born out of the meeting between Jaume Navarro and Mamen Olias in 2002, two artists with many years of professional experience in various theatre and circus companies and projects. These two multidisciplinary artists created the company with the aim of communicating with the audience through smiles, laughter and emotions. In order to achieve this they use techniques of interpretive theatre, circus and street theatre with a specialism in "clownerie".