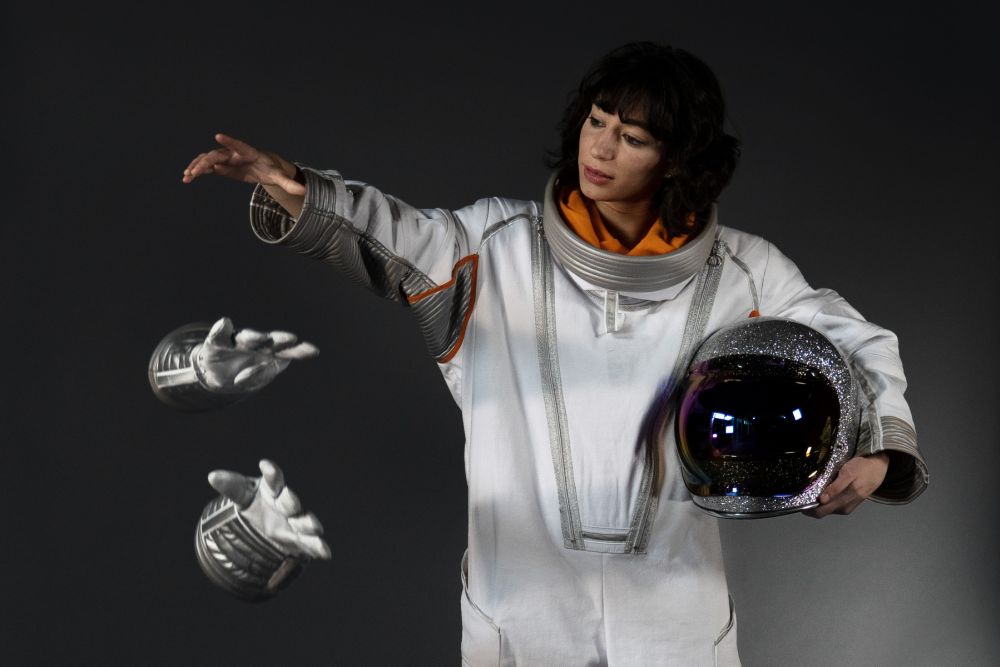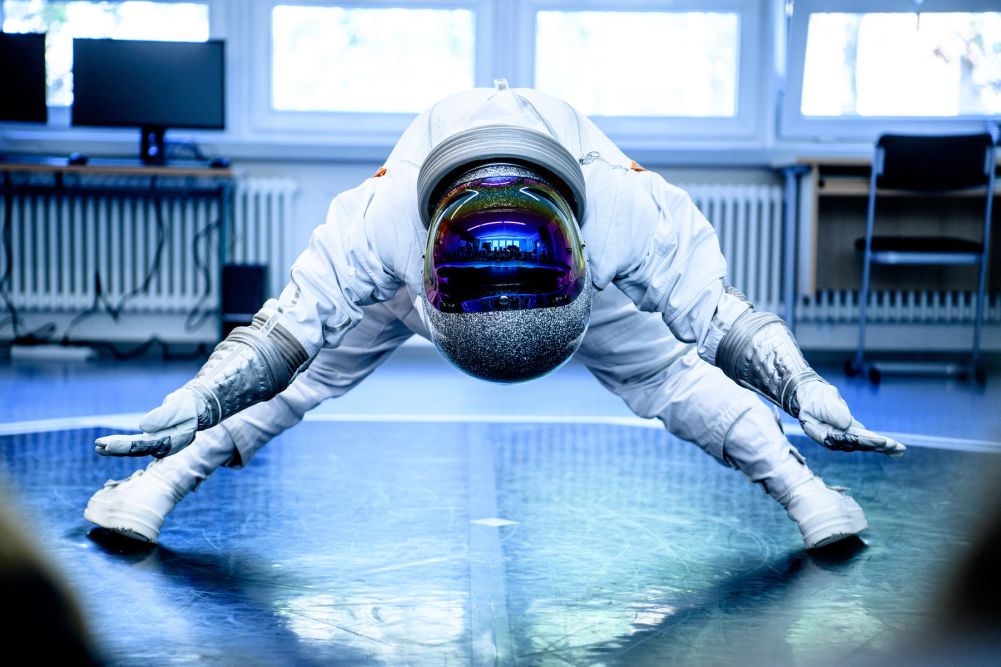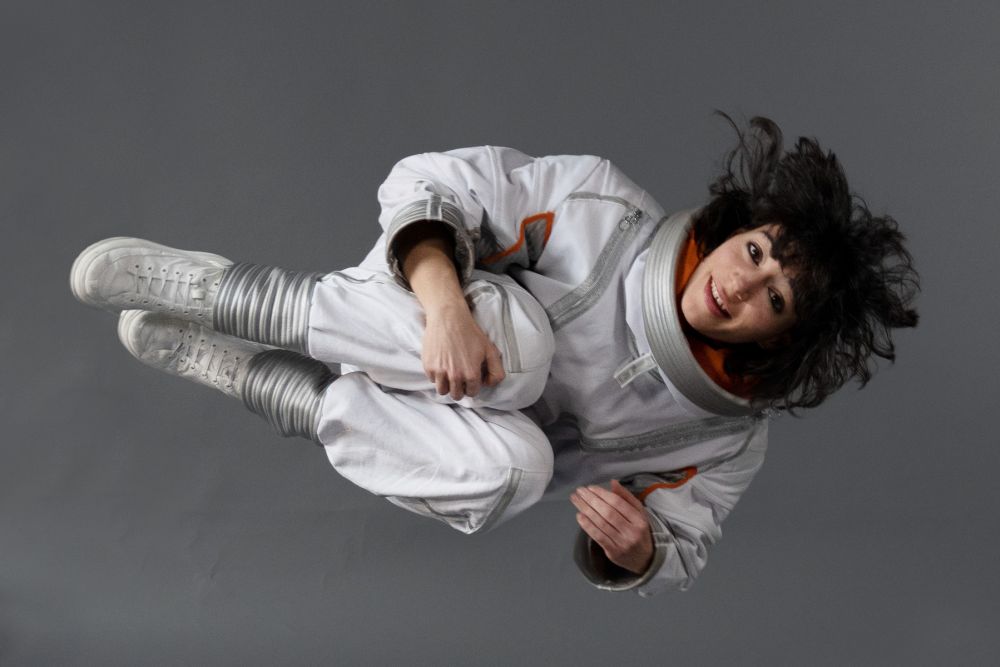 A galactic adventure to wonder at the force of gravity, playfulness and imagination
'Cometa' is a solo for primary school children (6-10-year-old). An unexpected visitor invites us, through her curiosity and her discoveries, to look at our immediate surroundings with new eyes. 'Cometa' is a galactic adventure to wonder at the force of gravity, the possibilities of movement and the power of empathy. At geometry, playfulness and the speed of light. The universe, imagination and interstellar travel. And most of all, it's a party to celebrate that we have met each other!
Credits
Concepte i coreografia: Roser López Espinosa
Creat amb i interpretat per: Nora Baylach
Música original: Mark Drillich
Vestuari: Åsa Gjerstad
Dramatúrgia: Katarina Pejović
Disseny il·luminació: Jou Serra
Programació: Sergio Roca Saiz
Espai escènic: Roser López Espinosa
Il·lustracions: Daniel Bennett i Christian Klette
Tècnic: Anna Boix Álvarez
Projecte educatiu: equip Perform[d]ance
Producció executiva a Alemanya: Dörte Wolter/Tanzregion Vorpommern
Producció executiva a Catalunya: Marta Márquez
 
Una coproducció de: Vorpommern tanzt an (Stralsund, Alemanya), Lowland (Barcelona)
Amb la col·laboració de: Mercat de les Flors (Barcelona) i laSala (Sabadell)
Creat en residència a: Perform[d]ance (Stralsund) i La Caldera (Barcelona)
Amb el suport de: Departament de Cultura - ICEC de la Generalitat de Catalunya i INAEM
About the company
Roser López Espinosa has danced with Àngels Margarit, Cesc Gelabert, Pere Faura, Iago Pericot, Isaki Lacuesta, Lipi Hernández, among others. As a maker she is present at international stages with 'Lowland', 'November', 'L'estol' - Producció Nacional de Dansa, 'Trama' (Awarded Best Choreography XXII Critics Awards 2019). Guest choreographer at Skånes Dansteater (Sweden), Zagreb Dance Company (Croatia), MiR (Germany). She has collaborated with Cie XY (France).