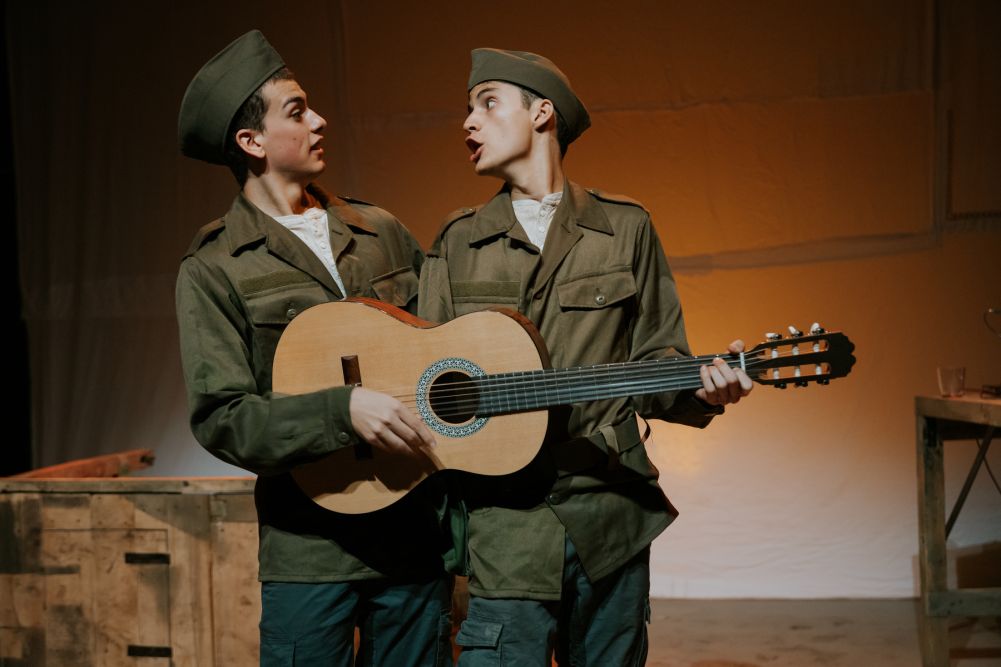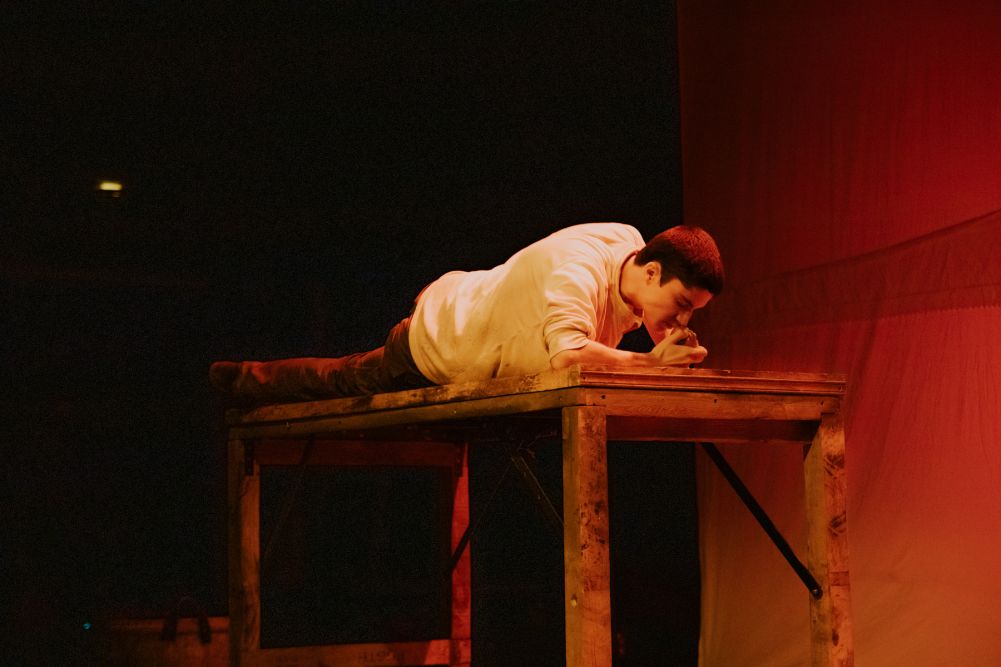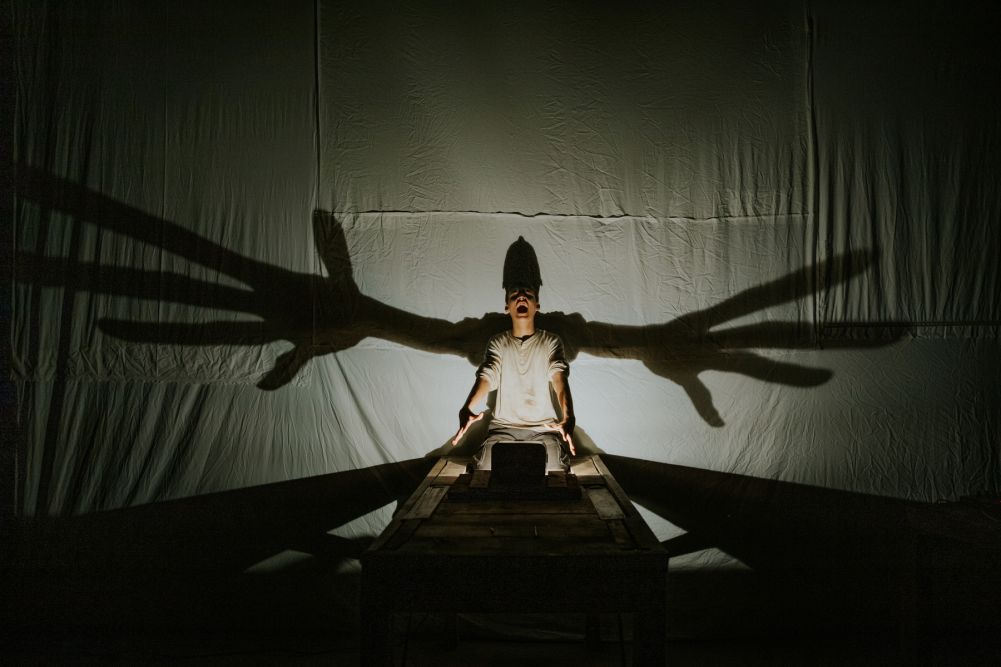 The war between a teenager and the adult world explained by Mercè Rodoreda
When you're young outside there's the war. And at home everything is cumbersome and smells closed. Outside all is freedom and fresh air. Adrià Guinart decides to leave his home to go to war. War is an attraction to the unknown, it is knowing the world, it is discovering love and sex, but also responsibility, ambition or evil, plots of an adult world that provoke rejection. Wonderful words written forty years ago by Mercè Rodoreda, spoken by a young man today.
Credits
Autoria: Mercè Rodoreda
Adaptació: Biel Rossell i Pep Farrés
Direcció i espai escènic: Pep Farrés
Repartiment: Biel Rossell i Biel Serena
Composició musical i espai sonor: Biel Serena
Moviment: Glòria Ros
Il·luminació: Roger Oriol
Vestuari: Nídia Tusal
Construcció titella: Eudald Ferré
Vídeo promocional: Bernat Enrich
Fotografia: Eulàlia Prat
Suport grafisme: Laia Solé
Producció: Farrés Brothers i cia
Producció executiva: Martí Rossell
En residència a: La Casa del Teatre Nu
 
Agraïments: Fundació Mercè Rodoreda i Ajuntament d'Igualada
About the company
Farrés Brothers i cia is a theater company created in 2002 by Jordi Farrés, Pep Farrés and Jordi Palet. Gestures, objects, puppets and unfrequented stories: shows for the whole family and also shows for adults. 20 years of experience, 12 shows, more than 2000 performances and various awards.