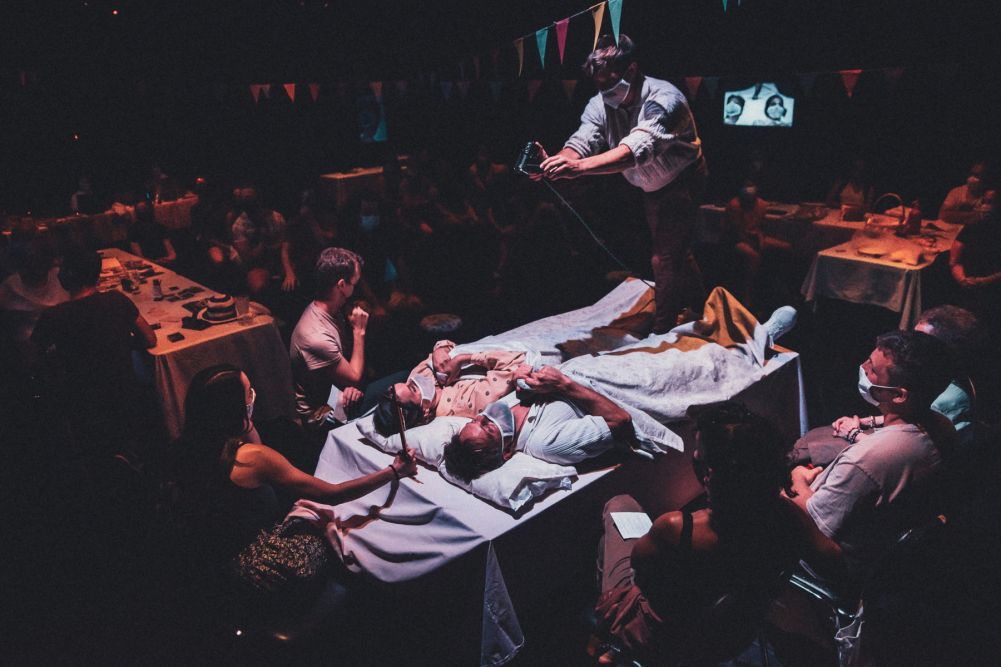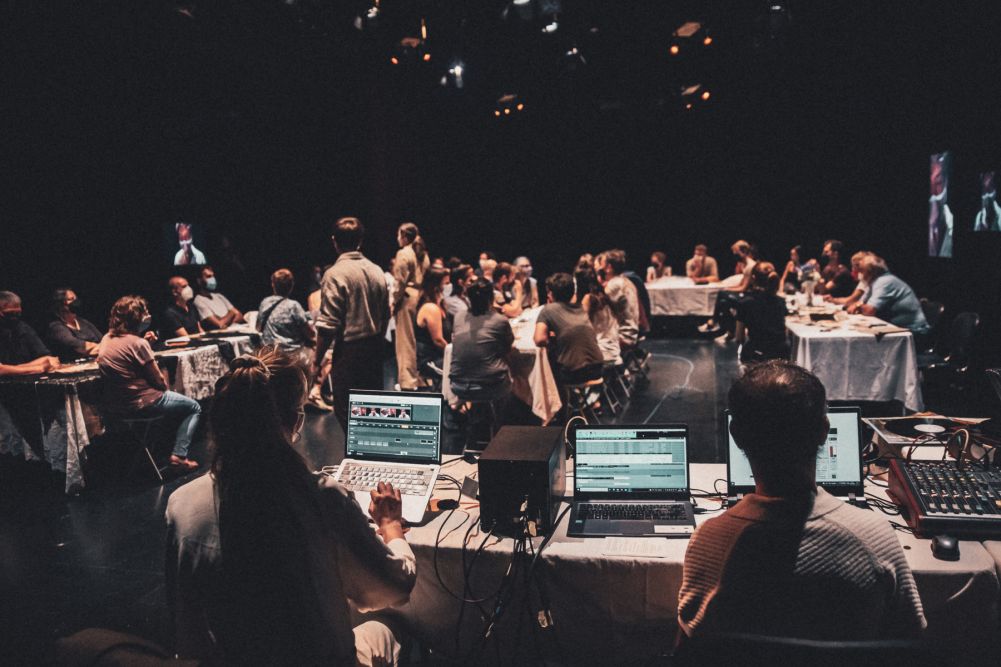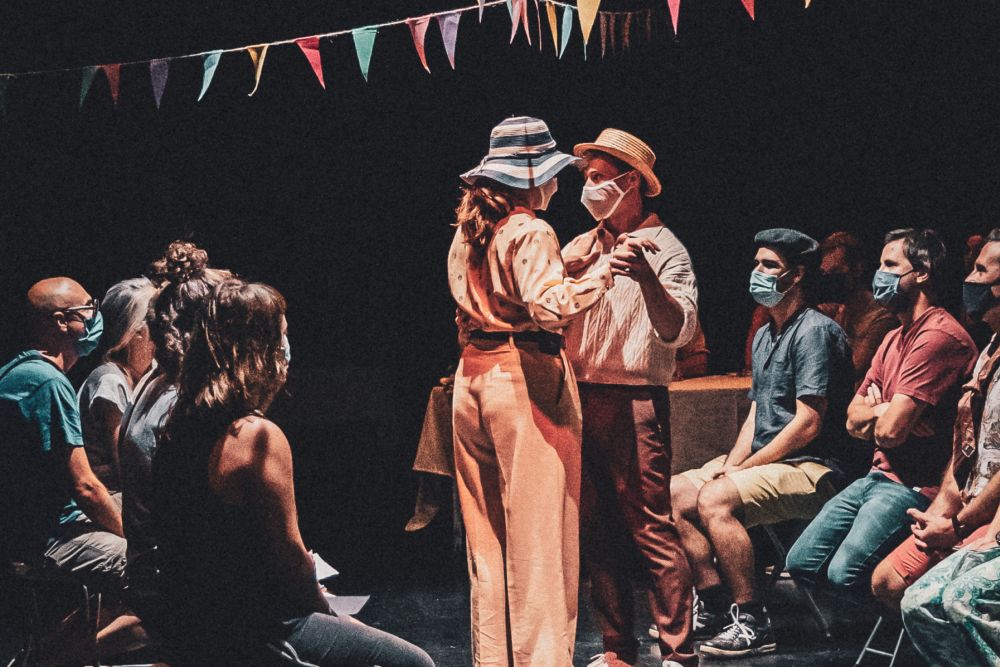 An immersive experience through real video call captured testimonies of different grandmas
'Iaia' (Grandma) is a multidisciplinary piece where the audience comes into grandma's house to reconstruct and bring back to live her memories.
It's a speaker to every grandma's life through several video call captured testimonies. A show where past and present coexist to make us understand our grandmas' story.
Credits
Direcció: Nina Solà Carbonell i Jordi Font Alonso
Dramatúrgia: Ferran Echegaray i Verònica Navas
Interpretació: Jordi Font Alonso, Mireia Illamola i Pino Steiner
Disseny sonor: Marc Naya
Il·luminació: Marió Andrés
Escenografia: Carlos Gallardo
Vestuari: Anna Ramon
Disseny audiovisual: Nina Solà Carbonell
Producció: Hèctor Boada
 
Amb el suport de: Teatres d'Osona (Teatre de Calldetenes, Cirvianum de Torelló i Atlàntida de Vic), Espai escènic d'Alella, Teatre Lluïsos de Gràcia, XTAC i Centre Moral d'Arenys de Munt
About the company
Mambo Project is a multidisciplinary theatre collective. The complementation between theatric and cinematographic languages are the drive of their creations with the objective of being a flagship of new dramaturgies related to immersive stages, where the audience's experience becomes participatory; and having documentary investigation as an axis of their proposals. Their first piece is 'La Festa', a co-production of FiraTàrrega and ICEC with the collaboration of Estruch, Roca Umbert and El Graner.