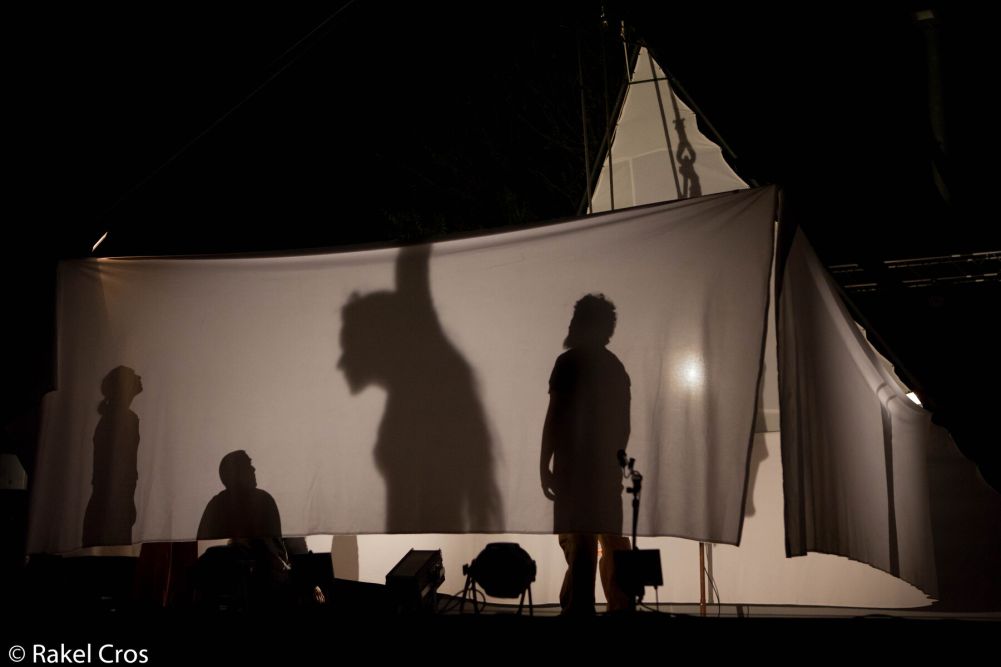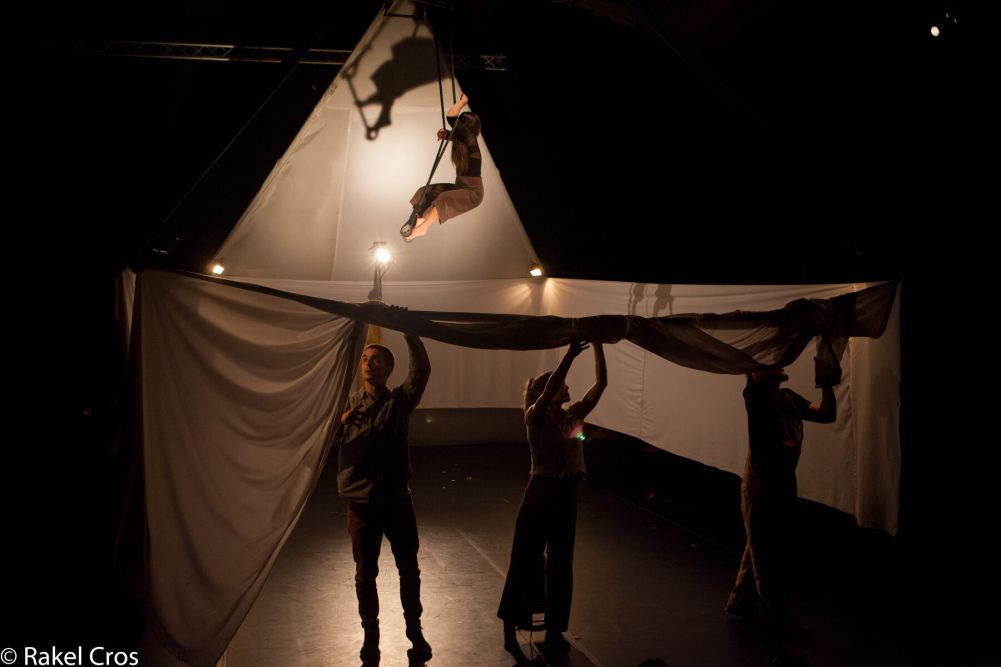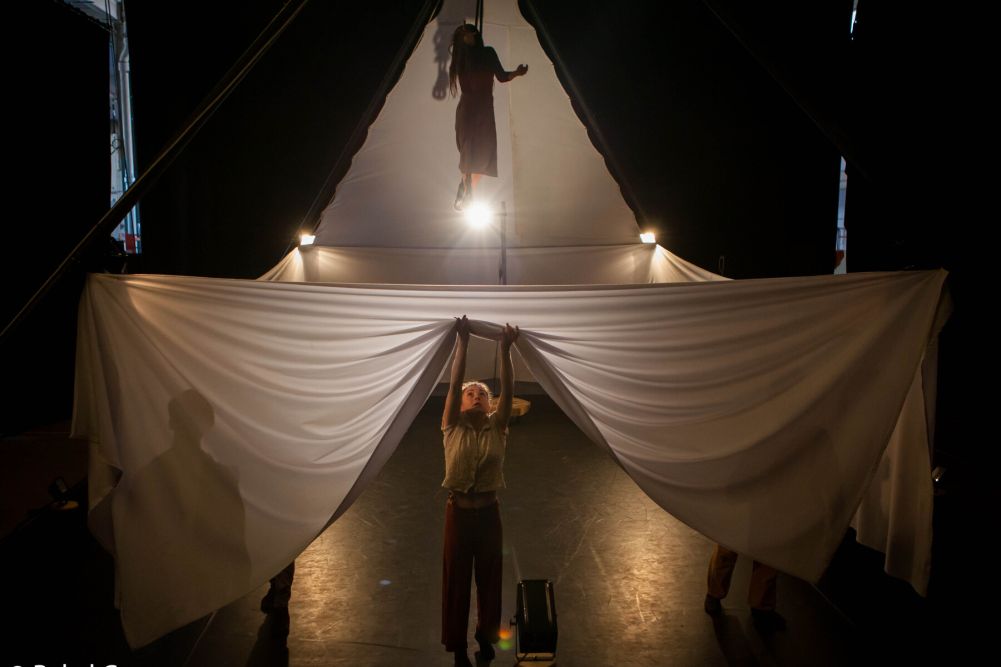 Sometimes white light is transformed and gives a glimpse of its own range of colors
Between fantasy and the earthly world, four antagonistic characters come into play and reveal their intimacy: a white space to explore, which changes shape and is complemented by lights, shadows, textures and colors.
Credits
Direcció artística: Celso i Frana (Compañía de Circo "eia")
Mirada externa: Antxón Ordoñez (Accidental Company)
Interpretació: Bàrbara Vidal, Odilo Fernández, Rocío Belén Reyes Patricio i Bernat Messeguer
Disseny de llums: Bernat Messeguer
Assistència disseny de llums: Iván Tomasevic
Tècnica de llums: Inka García
Fotografia: Raquel Cros
Distribució: Bernat Messeguer
Producció: Cia Du'K'tO
 
Amb la col·laboració de: Cronopis, Espai de Circ a Mataró
Amb el suport de: Oficina de Suport a la Iniciativa Cultural (OSIC)
About the company
Catalan-Balearic company dedicated to the creation and production of contemporary circus and dance shows. In 2015 the four founding members started their first show, 'In-Confort', followed by the acrobatic duet 'Cafuné' (2018) and with the last premiered production, 'Lume' (2021).