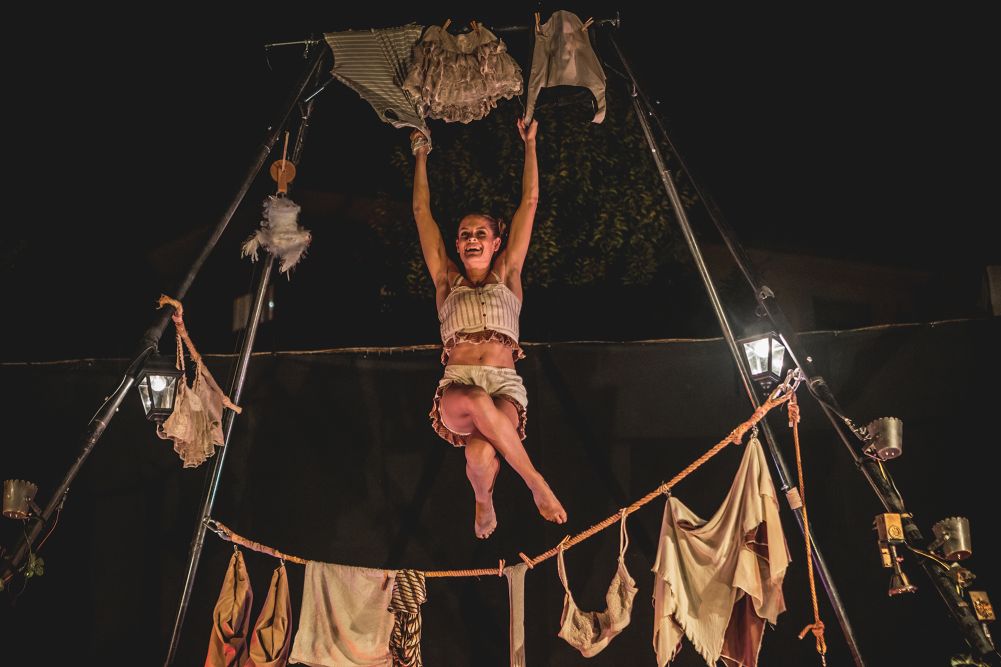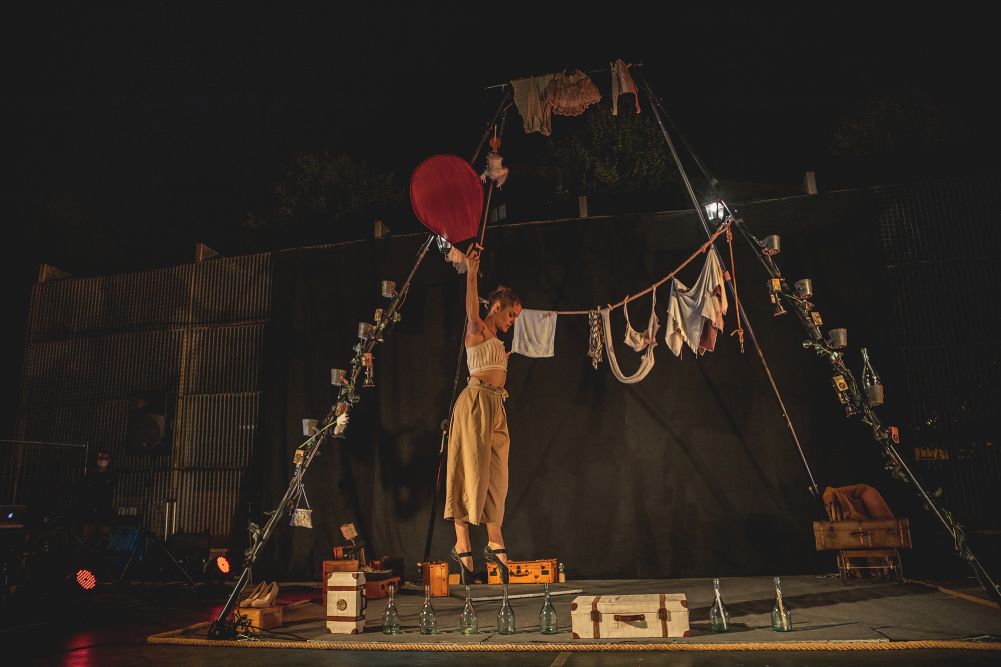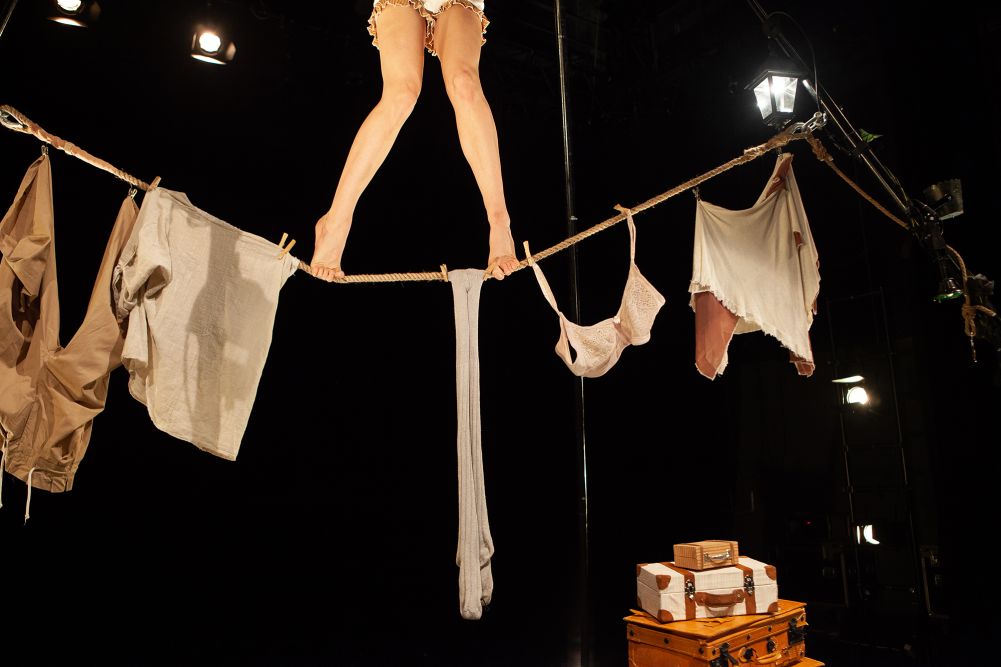 A traveler, messages and bottles. A home at last. Poetic and multidisciplinary circus. All public
Bowa travels the world guided by those messages that anonymous people throw into the sea in bottles. She tries to give them a destiny. Somehow, she connects people to her past, something she doesn't have. On one of her trips, she finds a place where she feels she can call home for the first time.

This one-person show, due to its compact format, has a place in a multitude of spaces. Poetic and multidisciplinary circus for all audiences with a careful staging.
Credits
Autora i intèrpret: Elena Vives Espejo-Saavedra
Direcció: Lucas Escobedo
Música original: Proyecto Voltaire
Escenografia i vestuari: La Gatera
About the company
The company La Gata Japonesa emerged in 2017 due to the need of its components, which come from the world of short technical numbers, to seek new forms of expression. Due to its origins, technique is one of its pillars. They have a poetic and timeless imaginary, a careful aesthetic full of details. Their shows are for all audiences, with close and endearing characters. They seek to connect on an emotional level more than through speech.