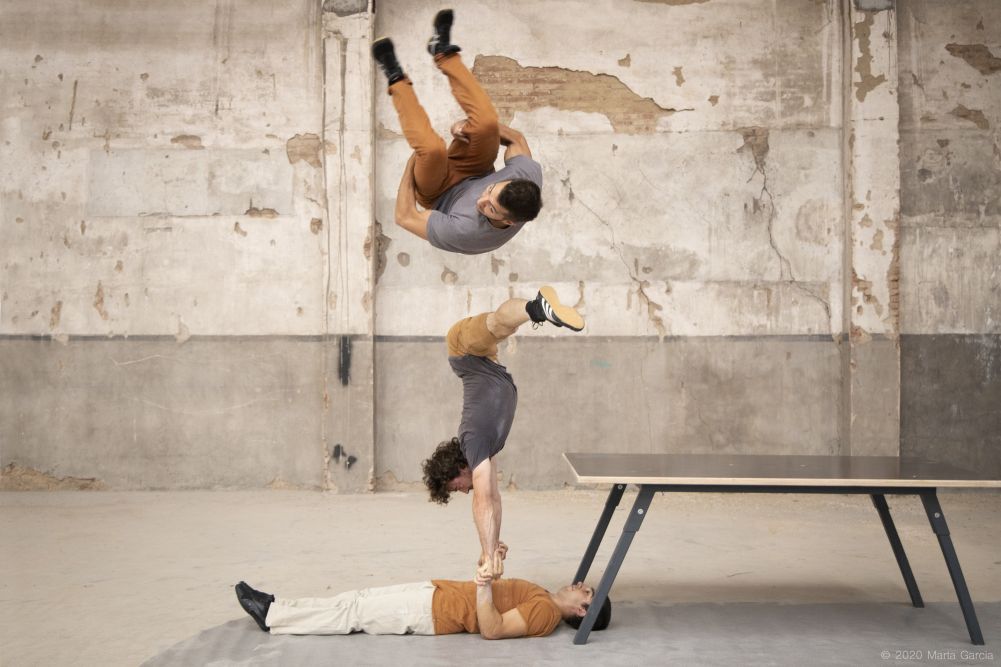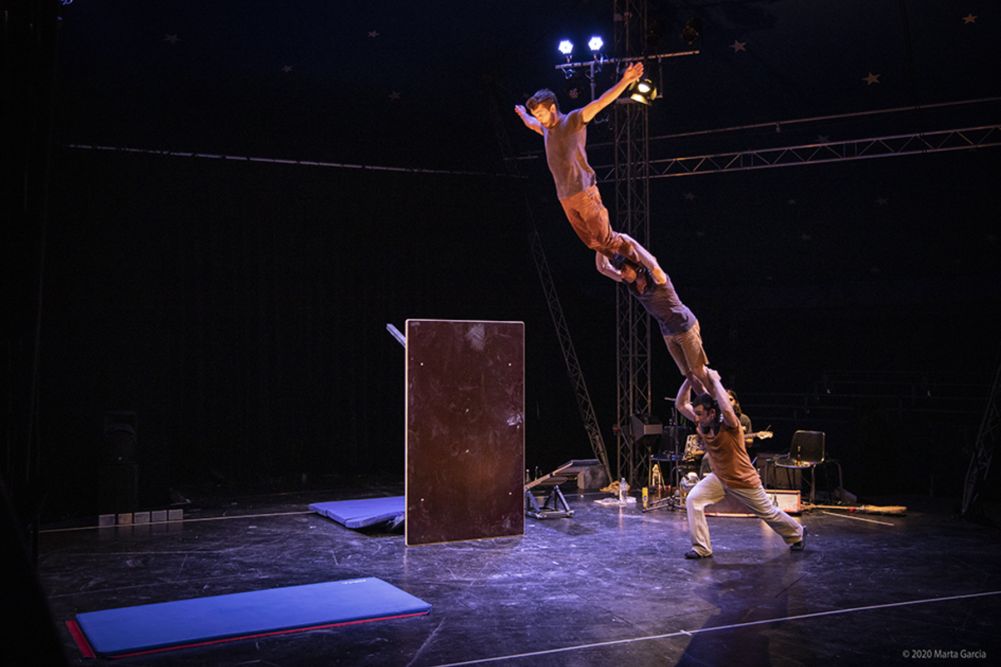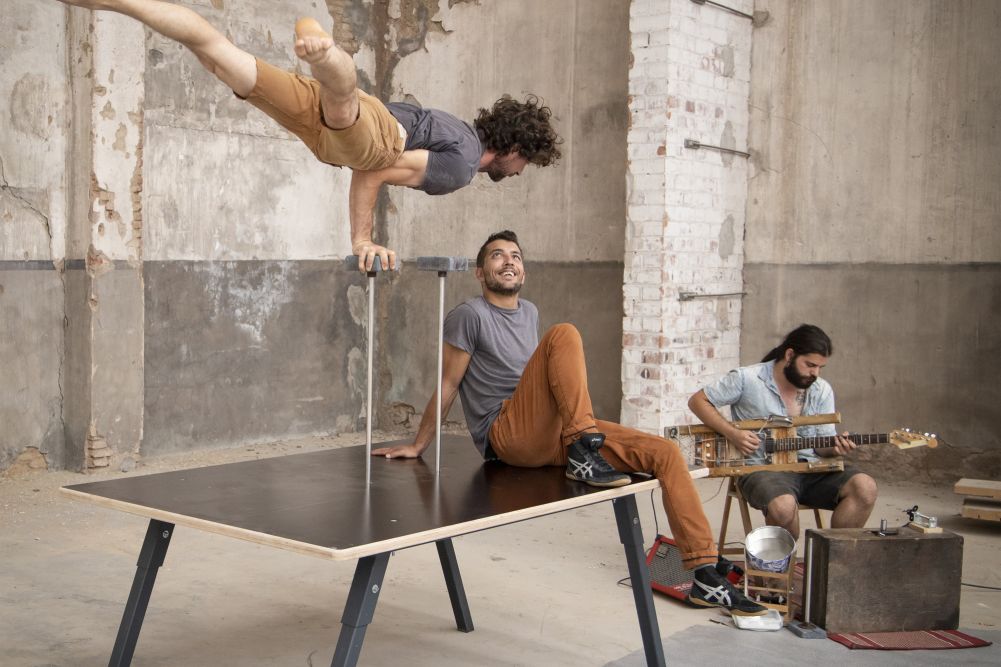 A show following the beat of rock and roll with acrobacies on the table, handstands, mini teeterboard, balancing and hand to hand in duo and trio!
A carrier bosses everyone around but no one pays him attention. A clumsy and playful flyer with a good sense of rhythm. A green acrobat with a low self-esteem. And a musician with delusions of grandeur.

What can come out of this divers and explosive cocktail? Will they agree on making the show? Will they be able to chain more than a figure without getting it wrong? Will this stupidity have an end?
Credits
Acròbates en pista: Tomàs Cardús, Marc Hidalgo i Enric Petit
Música en directe: Sergi Estella
Idea original: Circ Pistolet
Ull extern: Ramiro Vergaz
Ull còmplice: Mahmoud Louertani (Cie XY)
Construcció taula i bàscula: Boris Ordeix
Creació llums: Xavi Valls
Fotografia: Marta GC
Vídeo: Alan Fàbregas
Disseny: Dolma Studio
About the company
The company was created in 2008 by the duo Rat Serra and Enric Petit. Their show 'Sobre rodes' has been performed over 150 times. In 2009, Tomàs Cardús joined the Cie XY and took part in the collective creation of the show 'Le Grand C'. In 2010, Enric and Tomàs joined forces again, started training and sharing the knowledge they had gained along the way and Circ Pistolet became a group of 6 artists, starting with the show 'Incert'. In 2017, Enric and Tomàs created 'Quan no tocàvem de peus a terra', a show they took on tour across Europe. With 'Potser no hi ha final', the company has taken new artists on board: an acrobat and a musician.