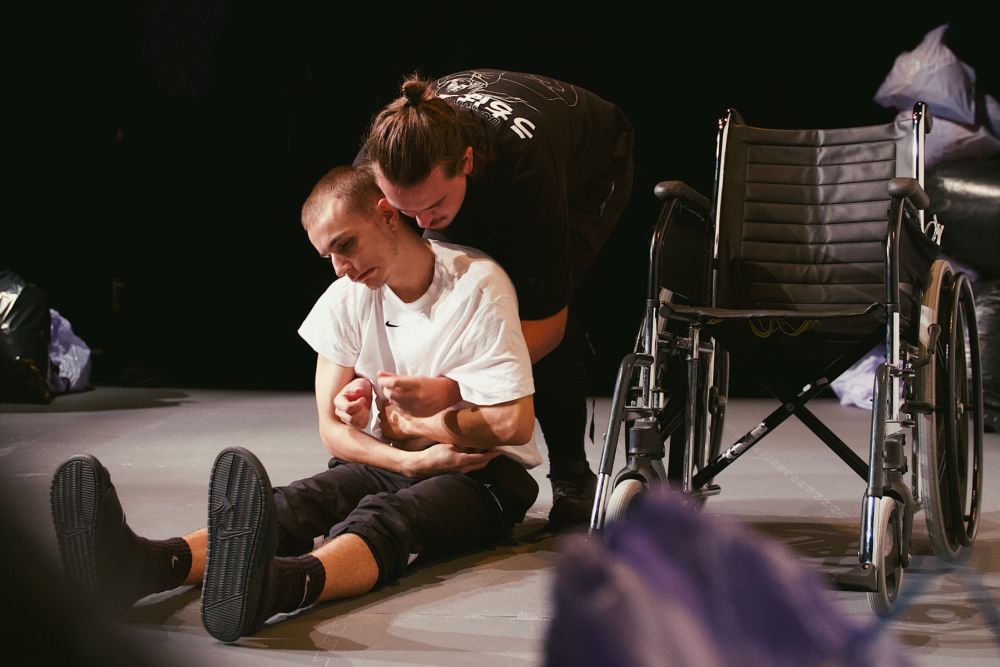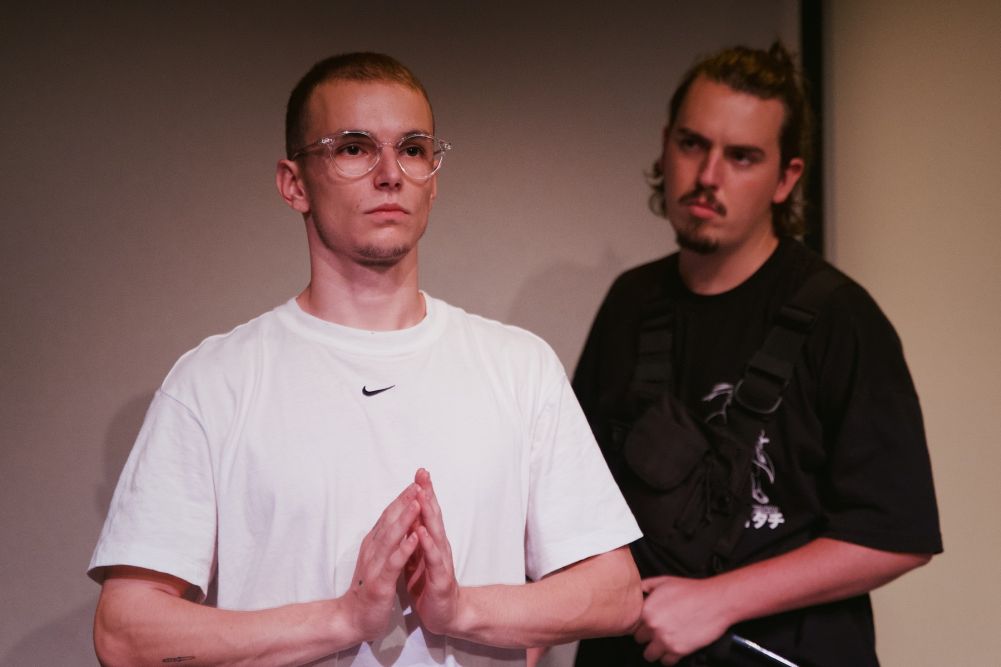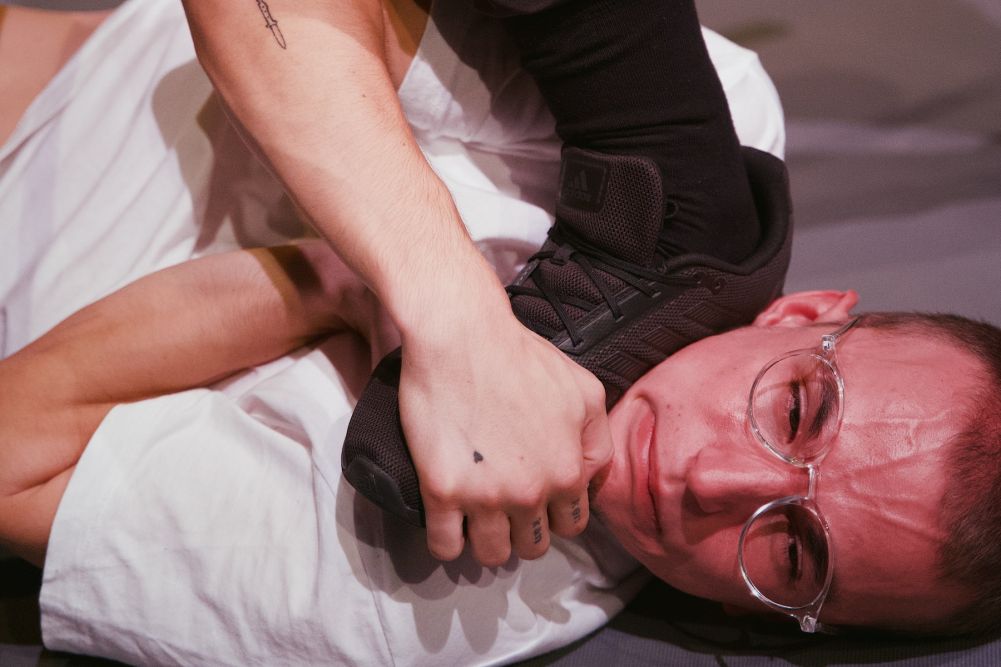 Mom, you've thrown my flowers away, so don't complain if I throw my money and youth out
Ángel hasn't had much luck in life, but that shouldn't have to stop him from getting where he wants. One has to sacrifice a lot to succeed, once you get it, it gets easier . You can only trust yourself.

Internet culture, urban culture and japanese culture combine to energize this free version of shakespeare's classic. Both musically and aesthetically, hanle uses trap to represent millennials and generation z.
Credits
Dramatúrgia i direcció: Roberto Hoyo
Intèrprets: L. Carlos Gómez i Roberto Hoyo
Assessoria de direcció i dramatúrgia: Adrián Novella
Disseny d'il·luminació: FJ Giménez
Creació musical: Omar de la Cruz
About the company
Leamok was founded in 2019 by Roberto Hoyo and Sofia Zaragoza along with their first show "Lázaro", which has been staged over a hundred times as well as it has achieved numerous recognitions.