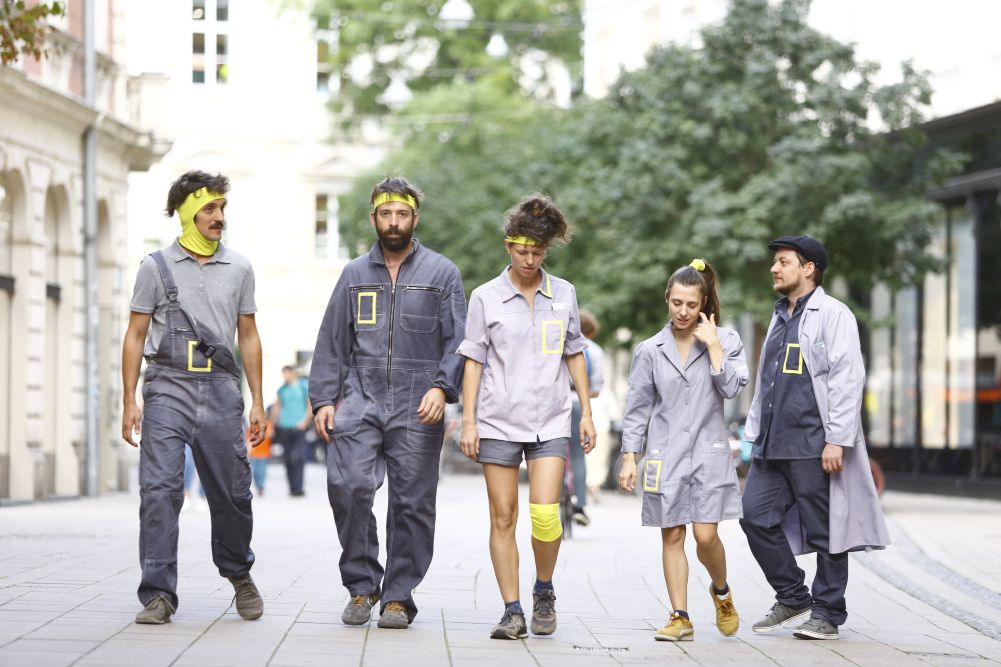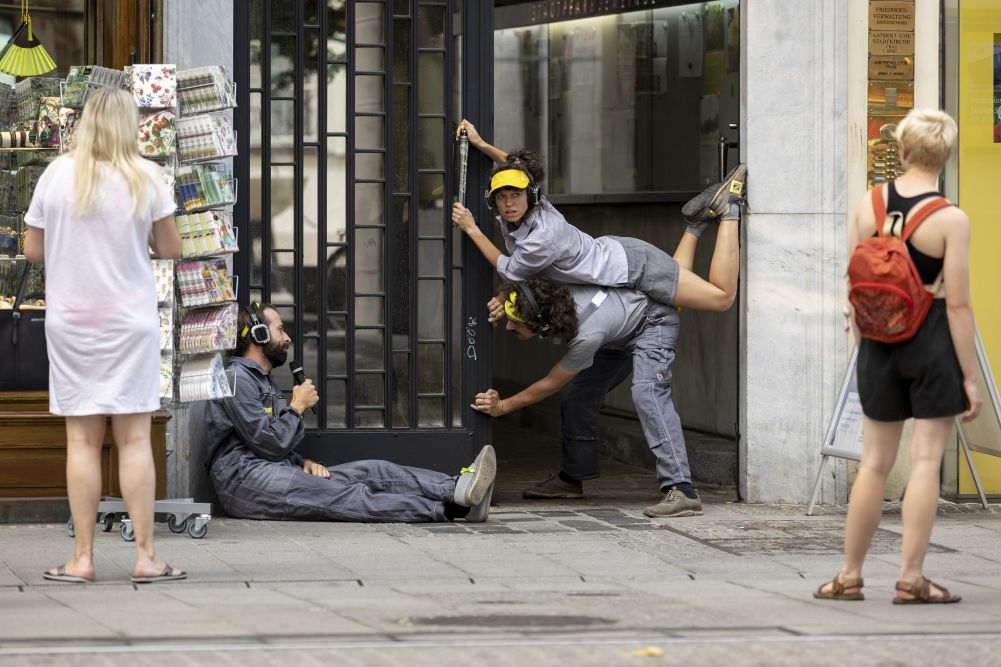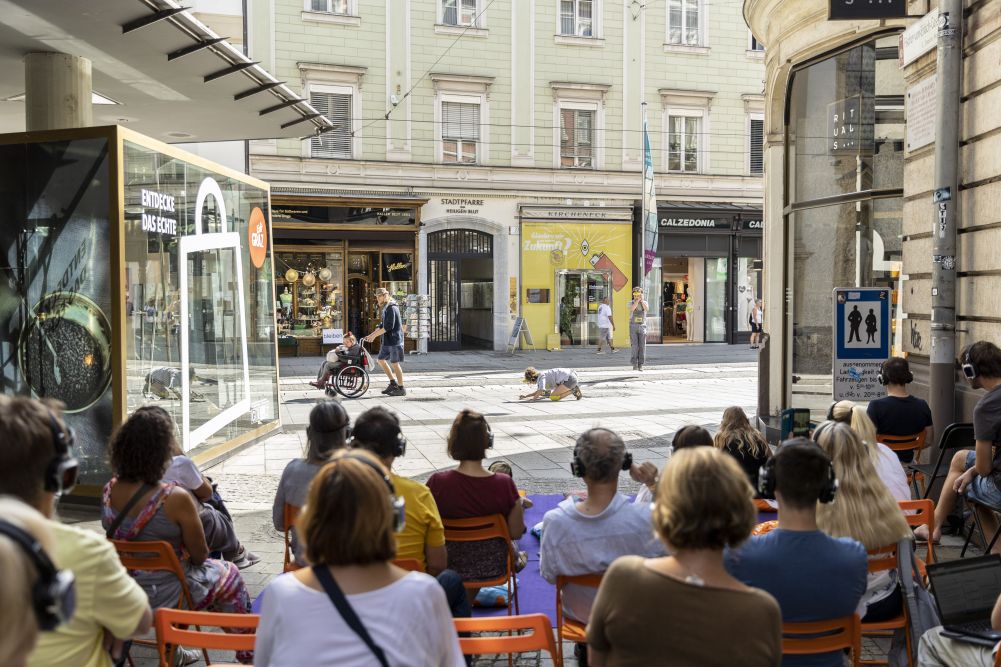 A drastic exercise in the street. We could talk about pens or forks, but we know there are many other things
[ The Frame ] proposes to stand in front of the urban city life to observe it. Four characters, trained in observing and arranging what happens in the street, submit themselves to the vertigo of live in a game to capture everything that happens and see it as a great theatrical work. The proposal works on the basis of risk, reaction and improvisation to turn what is apparently ordinary into something extraordinary. Eléctrico 28 seeks to remove labels in the theatre to live it as a crazy and eloquent excuse to express oneself freely in the public space.
Credits
Creació i intèrprets: Daniela Poch, Josep Cosials, Jordi Solé i Alina Stockinger
Mirada externa: Clàudia Mirambell i Sergi Estebanell
Producció: Eléctrico Express i Arnau Vinós
Música i so: Jakob Rüdisser
Vestuari: Sarah Sternat
Una coproducció de: Generalitat de Catalunya (Departament de Cultura) ICEC, FiraTàrrega i Theaterland Steiermark
Amb el suport de: INAEM, Institut Ramon Llull, Graz Kultur, Land Steiermark Kultur, Escena Poblenou, Can Allà, CC Can Felipa, Das andere Theater, FITCarrer Vila-Real i IN SITU Network
About the company
Eléctrico 28 is a collective which nurtures the ecosystem of the daily human (and animal) life displayed in open-air heart-and-humour-made immersive street performances. Eléctrico 28 imbues it with little actions ranging from daily to fantastic, that question preconceptions and conventions of theatre and public space. Since 2013, they have created site-specific performances, which have travelled all over Europe.