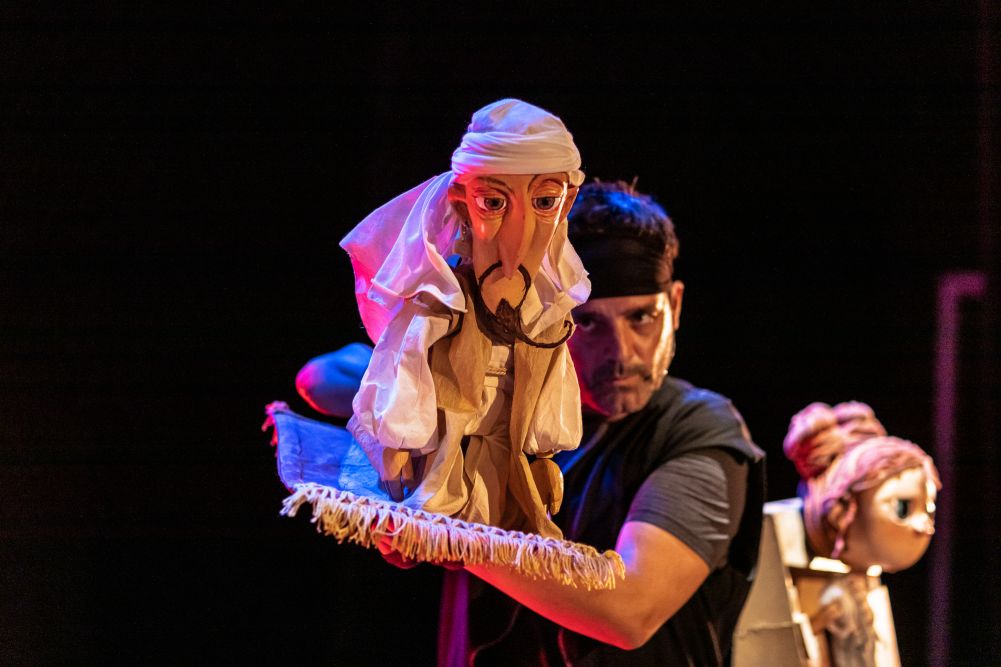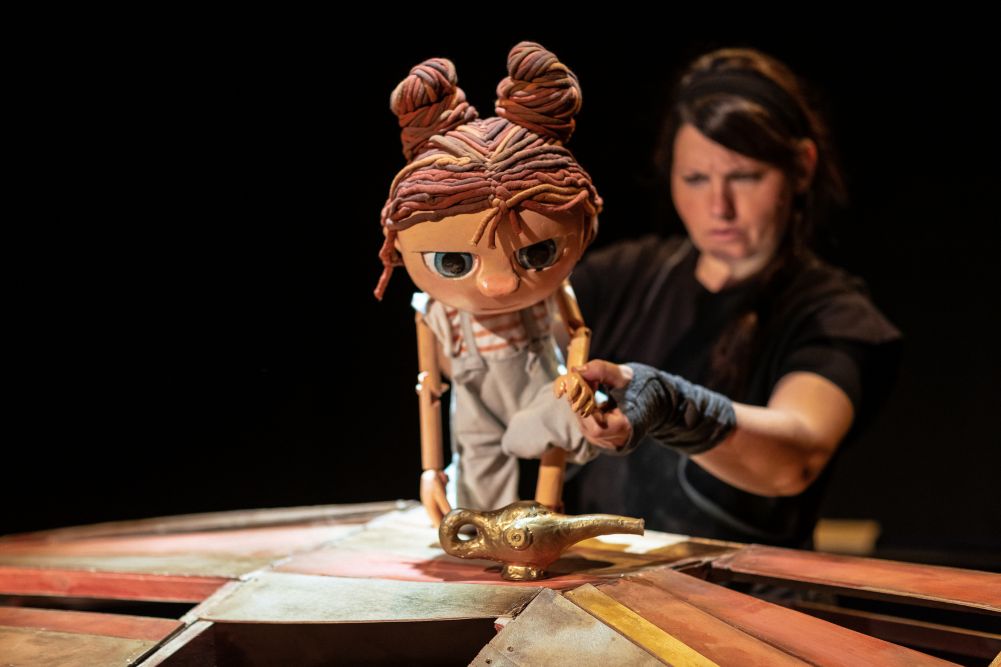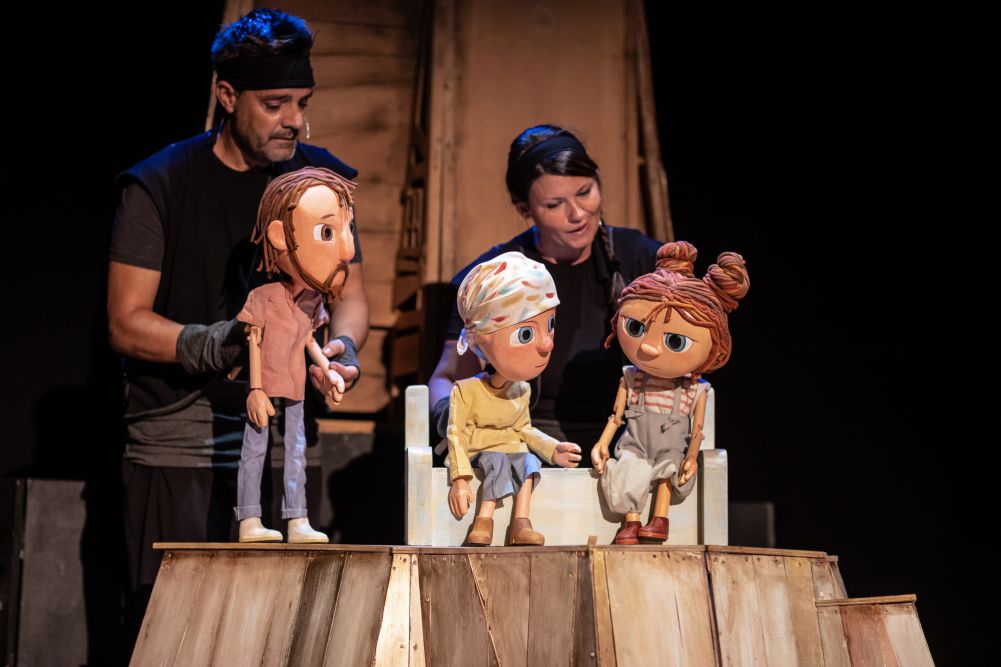 Love have the power to make you into the real wonderful lump genius
Have you ever dreamed to find a wonderful lamp with a genius inside able to concede you three wishes? This story is about a child and her desire to fulfill her only wish: that her mother be cured of her illness. A show of puppets and actors, which tells us about the desires, the acceptance and the love that is capable to overcoming the difficulties that sometimes happens in our lifes.
Credits
Direcció: Pere Pàmpols
Intèrprets: Ingrid Teixidó i Pere Pàmpols
Llum i so: Jordi Torras
Escenografia: Joan Pena i Elisabeth Pané (Escena Plàncton)
Música: Frank Moreno
Tema: "Per si demà no surt el sol" de Joan Dausà
Producció tècnica: Marc Espinosa – Show Disseny
Efectes: Albert Carrera – NouLed i Txema Muñoz
Vestuari: Olga Cuito
Complements estètics: Goretti Herrero
Perspectiva de gènere: Alba Teixidó i Cristina Vila
Fotografia: Xavi Rué
Producció executiva: Elisabet Satorra - Festuc Teatre
About the company
Festuc Teatre (Ingrid Teixidó and Pere Pàmpols, Lleida, 2003) was born with the proposit to create shows wich make enjoy the spectator, invite him to the reflection and assimilate the appearing emotions in each of his performances. The company has produced several shows and it's continuing working, together with other companies, to improve the arts sector performing.