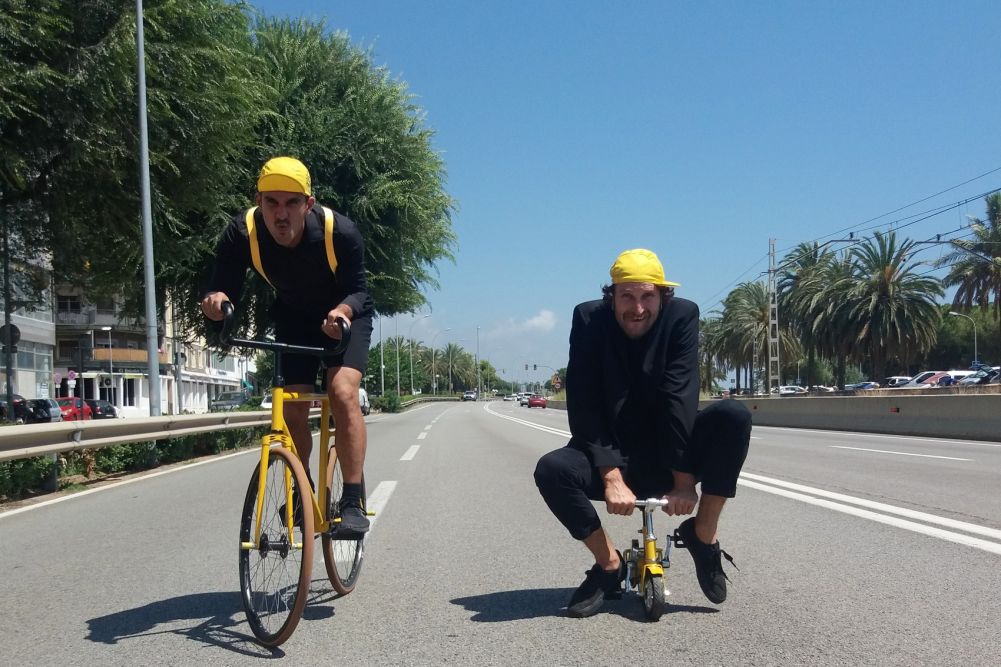 Crazy circus and absurd humor
Two characters, one circus ring, bicycles, popcorn, costumes, skates, brooms… Circus show with a lot of humor. Crazy circus and absurd Humor, designed and created so that both young and old can enjoy.
Fitxa artística
Original idea: Circ Vermut
Artistic direction: Miner Montell
Performers: David Candelich i Jordi Mas
Original music: Pol Jubany
Scenography design: Uli Ulrichs and Benedict Jofre
Costume: Imma Jordà i Montse Ciudad
Graphic design: Jordi Aliberas
Video: Julian Waisbord
Management: Marina Montserrat Bosch
Creation space: Espai de Circ Cronopis
Coneix la companyia
Circ Vermut was born in 2015, creating the first show 'Ni cap ni peus'( neither head nor feet, It means without sense) is premiered at Mostra d'Igualada in 2016. They have performed more than 120 times the first show, having done a season at the TNC, and performed on lots of festivals.
After 'Ni cap Ni peus' they co-produced 'Mur' working with Camaleonica productions, Nacho Flores, and Circ Bombeta ( social circus company). 'Mur' has toured in the best theaters in the state: Teatro-Circo Price in Madrid, Jovellanos de Gijón, Breton of Logroño, among others.
Absurd is the company's second show premiered at La Fira de Circ de la Bisbal in September 2020.