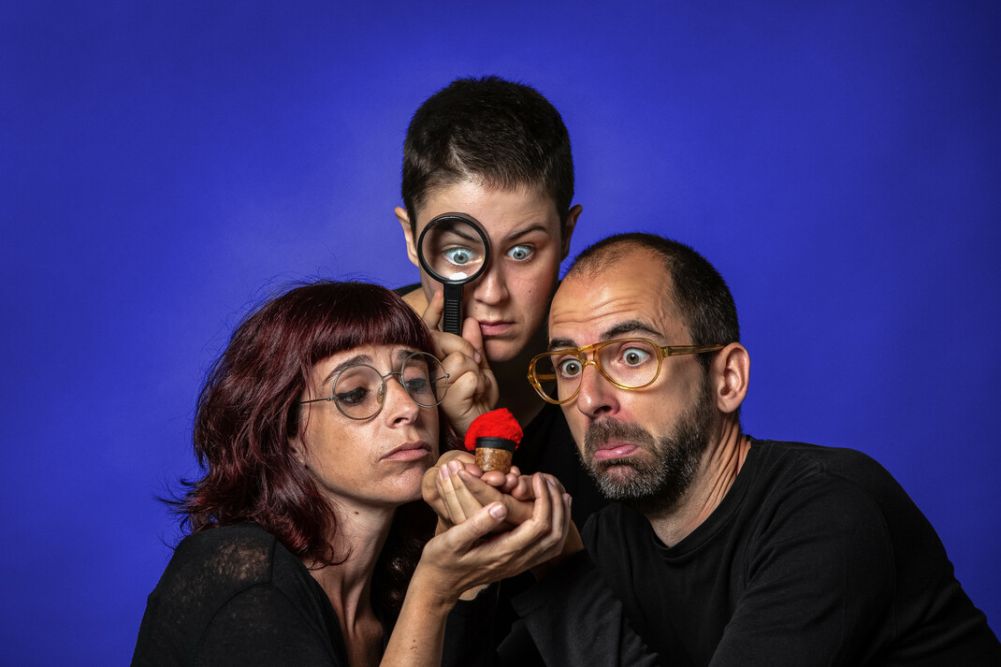 A show that connects with humor the traditional history with the obsessions of today
"Once upon a time there was a lovely couple who liked singing, he sang, she sang…" One day, this couple decided to enter to the world of maternity and paternity, and they did it with joy and enthusiasm. However, an unexpected fact immediately filled them with suffering: the child would be born very, very small.
Fitxa artística
Author and director:Víctor Borràs
Performers:Maria Berenguer, Francesc Mas and Montse Pelfort
Light designer: Paula Crespo
Scenography: Plancton Escena - Joan Pena
Costume:Maria Hervàs and Joan Pena
Music: Pep López
Choreography:Montse Colomé and Jordi Vidal
Production: Maria Hervàs
Production assistant: Mireia Arenós
Administration: Montse Valentí
Communication: Barbara Balcells
Press: Marta Nin
Coneix la companyia
It's a collective of performing arts professionals who create and tour performing their own work. In 20 years of history they have created 19 shows and they have made more than 2.000 perfomances. They see the theatre as a community art, in which the sum of individual talents make each new project grow. They are from Sant Martí de Tous, a little town in the Anoia region, from where they export their shows everywhere.