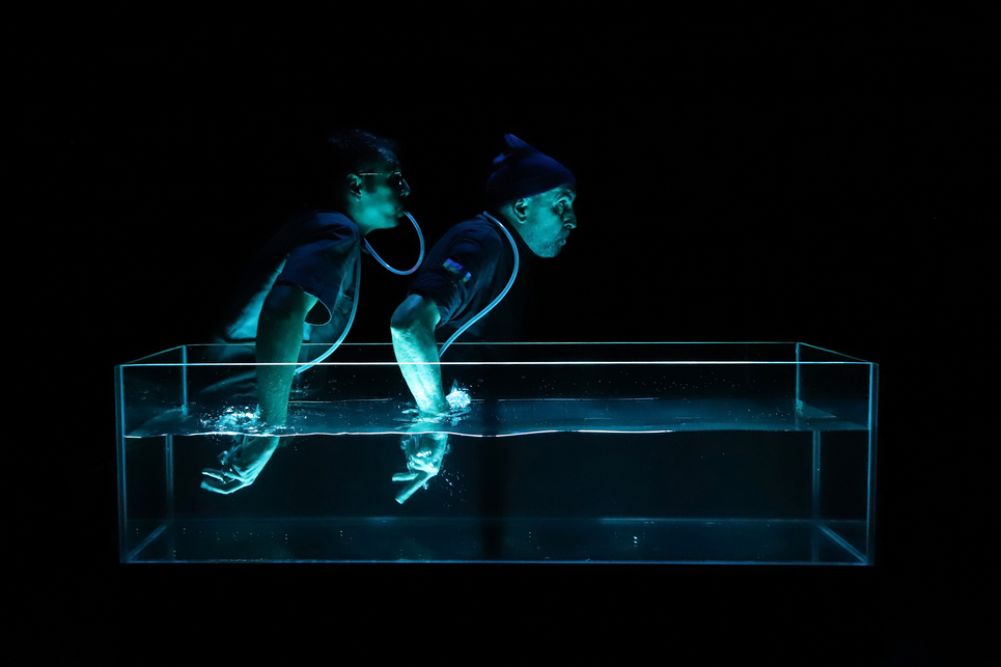 The story Jules Verne would tell today
Captain Nemo lives aboard the Nautilus, a secret submarine that travels the oceans around the world. But for some time now, the captain observes that coral banks have become mountains of garbage, fish in plastic bags, and posidonia meadows in aquatic landfills. Marine life is in danger and to avoid it, he recruits Professor Aronax.
'Nautilus' is a version of the classic adventure novel with a current reading. The story Jules Verne would tell today.
Fitxa artística
Performers: Julius Canton and Carlos Amador
Authorship: Diego Guill and Xavo Giménez
Artistic Direction: Xavo Giménez and Toni Agustí
Costumes: Carmen Arce
Musical composition: Damián Sánchez
Lighting: Marc Gonzalo
Photos: María Cárdenas
Production: La Negra
Direction object's manipulation: Merce Tienda and David Durán
Scenography: Los Reyes Del Mambo
Atrezzo: Laura Couto
Distribution: a+ soluciones culturales
Coneix la companyia
La Negra was born with the aim of creating shows for children that talk about the different, the lonely or the rejected, through a poetic and visual language. In short, a theater of light and colors on black sheep and cats.