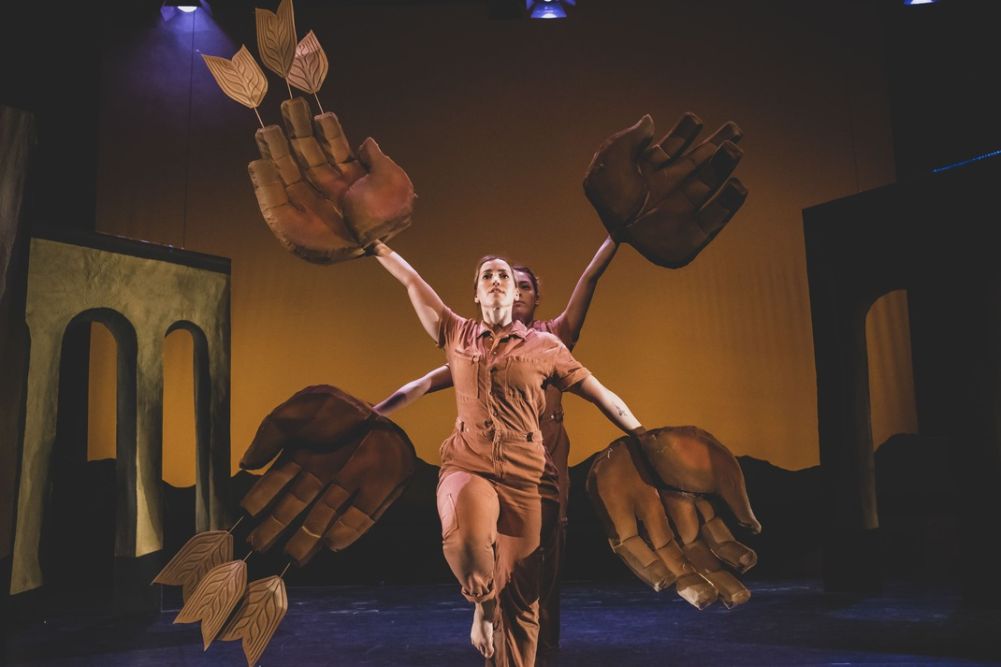 A poetic, creative and visual journey through the fascinating world of surrealist painter M. Mallo
Roberto G. Alonso brings you a journey that is both poetic and playful as we enter the fascinating world of the painter Maruja Mallo, part of the Generation del 27, an influential group of poets and artists of the 1920's. The variety of her work, full of surrealist symbols and false perspectives, is the ideal vehicle to connect with the imagination of girls and boys. What better than to transform these diverse images into the language of movement, creating a surprising and visual performance that will stimulate the creativity of children.
Fitxa artística
Authorship, direction and choreography: Roberto G. Alonso
Interpretation: Borja Fernández, Laura Marsal, Marta Serret and Laia Vancells
Authorship and musical direction: Jordi Cornudella
Scenography and lighting: Roberto G. Alonso and Tony Murchland
Costumes and props: Roberto G. Alonso and Víctor Peralta
Choreography assistant: Cristina Martí
Tailor: Elena Fusellas
Illustration: Laura Marsal
Executive production and pedagogical advice: Joan Solé
Recording and music editing studio: Jump Sound Studio
Musicians: Jordi Cornudella, Pere Cornudella, Guillermo Prats, Maria Roca y Àlex Ramírez
Production: Cia. Roberto G. Alonso and Dansa Quinzena Metropolitana
Technical residence: Teatre Plaza de Castelldefels
Photography: Jordi Renart
Collaboration: Ajuntament de Castelldefels and Sant Andreu Teatre (SAT!)
With the support Generalitat de Catalunya and Ajuntament de Barcelona
Coneix la companyia
With 26 years of experience, Roberto is a reference for dance in Catalonia and Spain. He is noted for his particular choreographic language, his attention to detail and for his bizarre and imaginative visual creations. The diversity of his work has led him to create shows for both adult and children's audiences. In both arenas he has achieved wide prestige and international recognition.