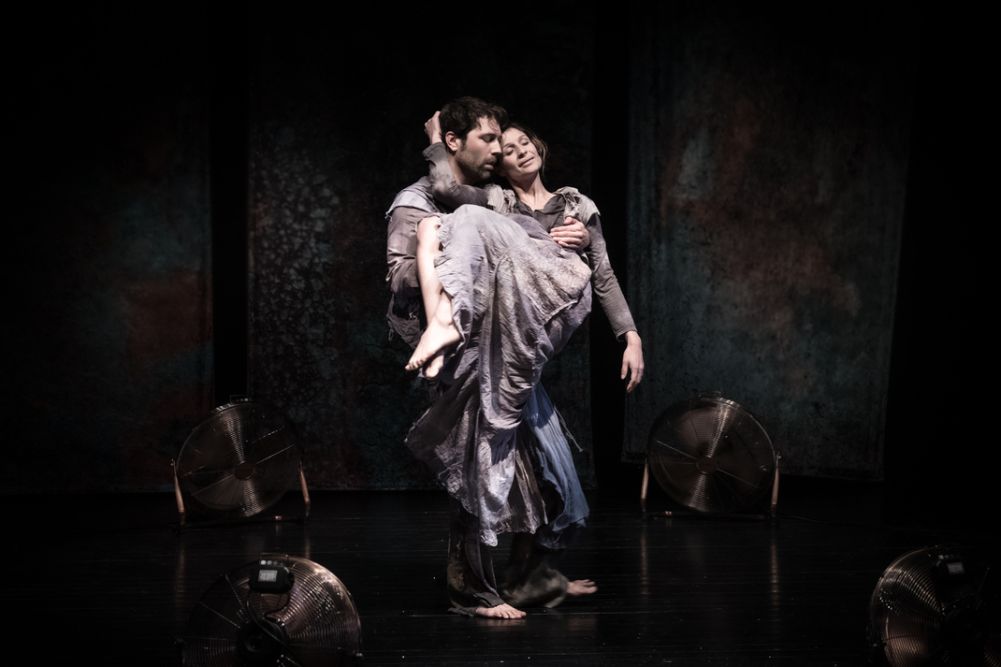 A delicate portrait of fragility
Fragility can also be beautiful and powerful. LaBú Theatre invites you to feel, get excited, get lost… Through movement, two actors create visual landscapes suspended in an undefined space that is also vulnerable. A reflection on human fragility from a poetic perspective. Where do we go when we fall off the tightrope of life? What form does this fragility take within us?
Fitxa artística
Original idea: Anna Ros
Creation and interpretation: Andreu Sans and Anna Ros
External look: Montse Bonet
Stage designer: LaBú Teatre and Claudia Vilà
Costumes design: Iztok Hgra
Puppets and objects: Martí Doy
Light design: Sergi Illa and Josep Badia
Machinery design: Josep Badia
Soundtrack: Marcel Fabregat i Joel Condal
Photography: Arian Botey
Video: Julian Waisbord
Coneix la companyia
LaBú Theatre is a contemporary performing arts creation and research project on the dramaturgy of the object, atmospheres and visual landscapes. LaBú's creative core is the result of 15 years of experience and the joint artistic efforts of co-creators Anna Ros and Andreu Sans in Barcelona, London and Paris. Both have developed several techniques such as body mime by French master Étienne Decroux with Theatre de L'Ange Fou and Philippe Genty.