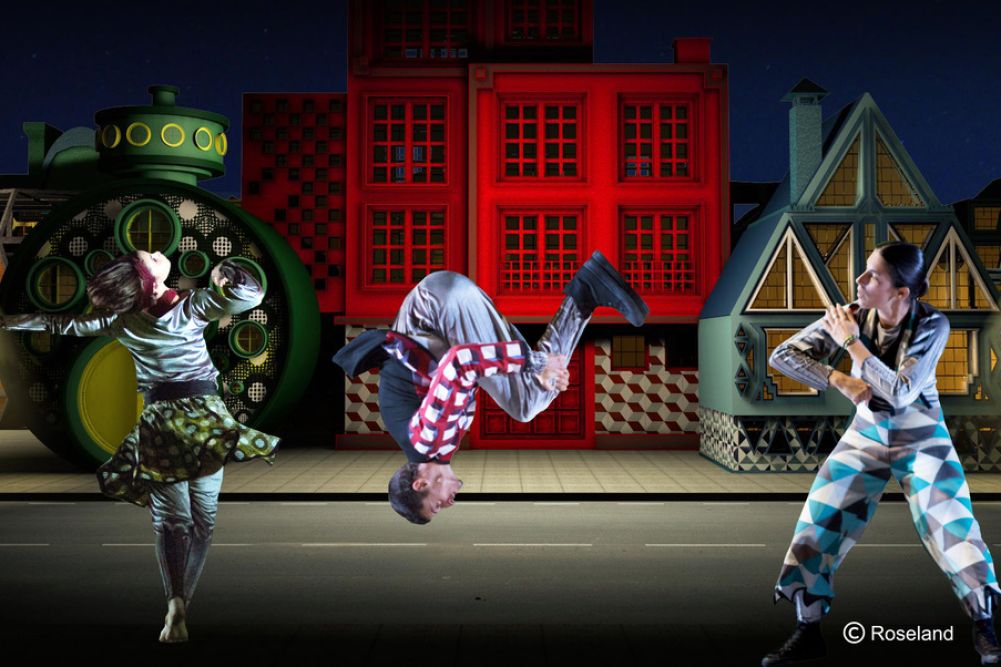 Music, poetry, image and contemporary dance in a fascinating geometric show
A circle, a square and a triangle are the three basic figures of the variable geometry that the dance movement transforms into dynamic and fleeting images, amplified with 3D video projections and public interaction. A visual experience to enjoy a fundamental principle present everywhere: original music and choreography, which evolve to the organic essence of the form.
Jordi Sora -Recomana.cat-
Fitxa artística
Artistic direction: Marta Almirall
Assistant director: Anna Planas
Script: Montserrat Ginesta
Choreography: Anna Planas, Aina Lanas and Arias Fernández
Dancers: Aina Lanas, Arias Fernández i Anna Sagrera
Audiovisual: Onionlab
Light designer: Andreu Fabregas
Musical composition: Xavier Oró
Costume designer: Montserrat Ginesta
Production: Roseland Musical
Technicians: Pau Farreny i Marcel Bagó
Artistic collaboration: La Sala Miguel Hernández Sabadell
With the support of: Departament de Cultura de la Generalitat de Catalunya, Ministeri de Cultura i Esports, Institut Ramon Llull i Diputació de Barcelona
Coneix la companyia
Roseland Musical, created in 1987, is one of the pioneer dance companies in the creation of shows for children and young audiences. Over the years, the company has been updating its artistic language to the new generations and always guaranteeing the quality productions, aware that audience is critical, demanding and eagle-eyed.