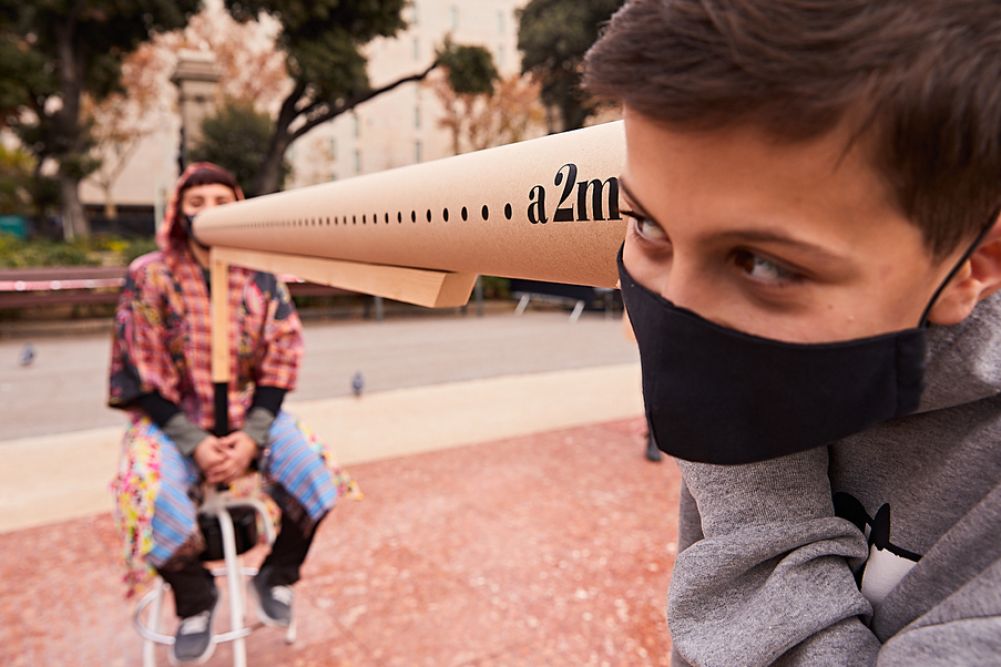 An inhabited installation brimming of oral culture that keeps COVID19 out!
Wisdom, humor, intimacy and the connection of live orality are presented in a great diversity of forms and nuances in 'Tales from 2 meters away'. The format is unique, created with prevention, intimacy and curiosity as fundamental pillars.
Up to 6 storytellers use rotating structures to communicate directly to the privacy of your ear a superb repertoire of stories, riddles and poetry directed just to you. A quiet, safe and exciting space that will awaken your senses if you come to listen…
This show lasts 10 minuts, and the public will have access every 15 minuts.
Fitxa artística
Authorship: Eulàlia Ribera and Magalí Homs
Costumes design: Esteve Tlayoltehuiani
Structures and set design: Tantagora
Production: Festival Internacional d'Arts per la Primera Infància El Més Petit and Tantàgora
Touring production: Imaginart and Tantagora
Coneix la companyia
El Més Petit Festival and Tantàgora association, organizer of FLIC Festival, come together in this creation to share all their experience with the younger audiences of the performing arts and literature.