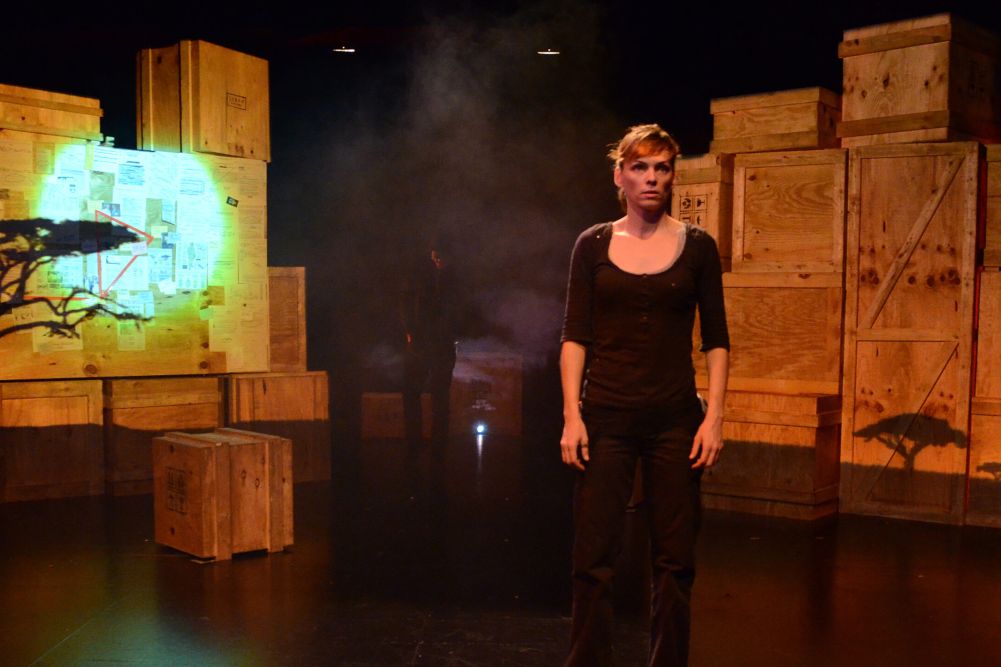 A theatrical and poetic thriller about armament trade
Cat is a journalist who asks too many questions. Fernando is the owner of an armament company without too many scruples. An interview will change their lives.
A theatrical thriller that exposes the contradictions of the legal trade of armament and makes us think about this market and the agents that drive it (banks, the state, etc.).
Fitxa artística
Address: Isis Martin and Aleix Fauró
Text and dramaturgy: Aleix Fauró and Isis Martin
Performers: Maria Garrido and Carles Gilabert
Graphic Design: Oscar Llobet
Executive production: Marina Fita
Distribution: Julia Ribera
Production: La Virgueria
Coneix la companyia
Since the premiere of 'Si avui és diumenge demà és dijous' ('If Today is Sunday Tomorrow is Thursday') at Sala Trono in Tarragona in autumn 2009, La Virgueria has not stopped growing. With 12 years of history and 10 shows behind their back, the company continues to bet on a theater committed not only to society, but also to language, culture, poetry, beauty, risk and provocation.