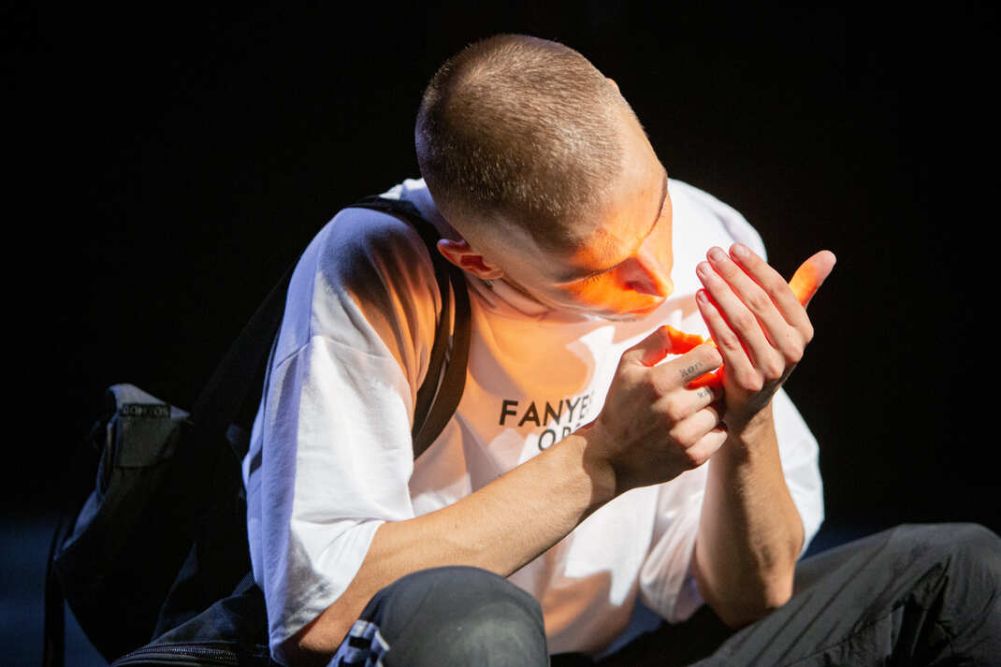 To let up serving masters to be the fucking master
Lázaro shares his story and his beer with the audience. He tells them how he has been going from serving one master and tother. But the masters of the 21st century are not the same as those of the 16th century. This savvy boy is joined by his friend Marco, who makes music, to tells us his sorrows at least with a bit flow.
A free adaptation of the Spanish classic 'El Lazarillo de Tormes', the same universal story that everybody knows, or almost.
Fitxa artística
Direction, dramaturgy and interpretation: Roberto Hoyo
Music producer and musician on stage: Marco Ferreira
Poster and audiovisual: Sofía Zaragoza
Coneix la companyia
Founded by Roberto Hoyo and Sofía Zaragoza at the end of 2019 in Aldaia (Valencia, Spain). Heavily influenced by the youngest cultural movements of today, its first show has been awarded by the SGAE Foundation at the Russafa Escénica Festival.