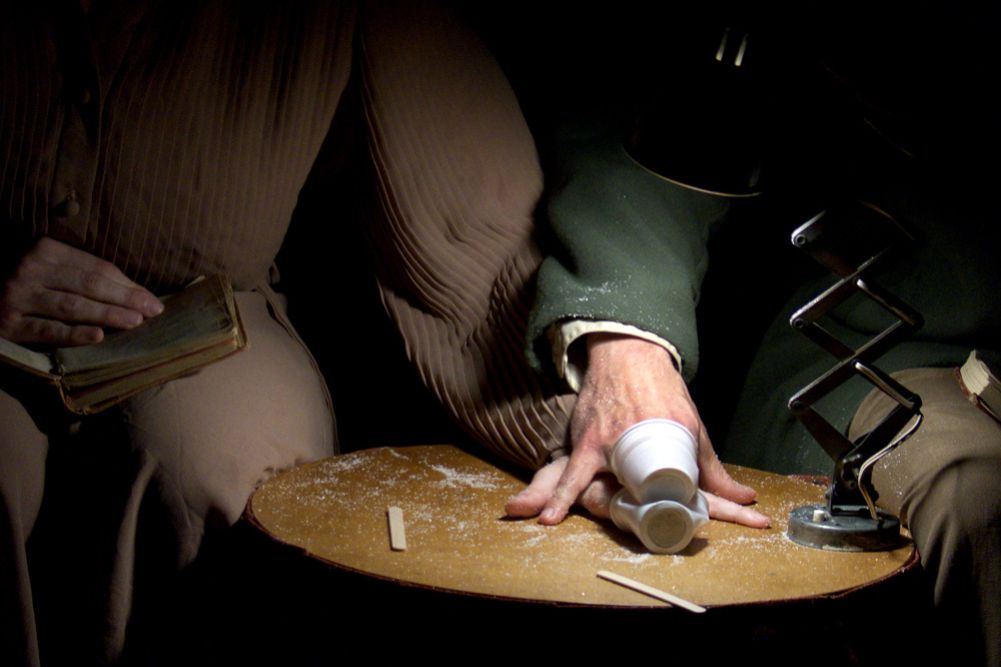 A delicate show to immerse ourselves fully in the inexhaustible world of the memory of objects
It is said we do not need to impose a story upon the objects, we need to let them tell us on their own. Objects have wider remembrance than humans. They are witness emotions, situations and acts from people who touched them one day, or many more, and are filling them with memories.
Fitxa artística
Original idea, scenography and direction: Giselle Stanzione and Amok Cor
Performers: Elena Lalucat and Amok Cor
Light technician: Marieta Rojo
Graphic design: Telmo Parreira
Audiovisual production: Mark Costa
Photography: Jesus Atienza
Coneix la companyia
'Normalmente o Viceversa' is the first show of Tercio Incluso. It officially premieres at Fira de Titelles in Lleida in 2019 and wins the Drac D'Or for the Best Child-Youth show. Since then it has toured several european festivals.
Company is currently working on its next show: 'Horologium'.