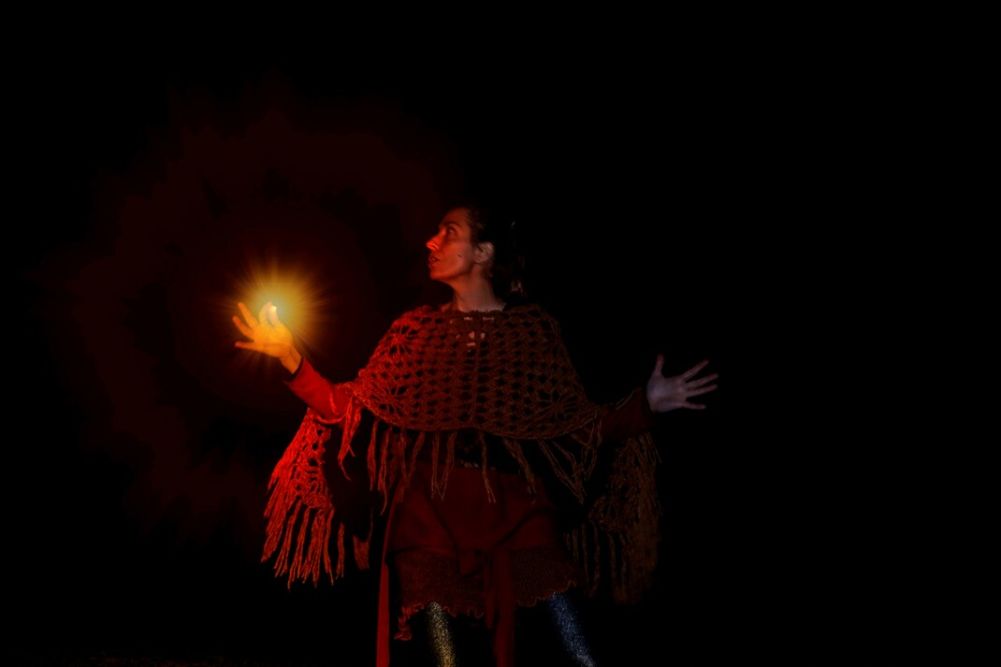 Have you ever been lost, at night, in the woods?
Dark night. The most ancient trees are the guardians of the stories that have been told through time. Everything that has been told in the forest has stayed in the forest. Those stories lie still, under the leaves and stones, between the moss and the sand, mixing with the roots and fungi of the forest floor.
We are always stuck to our mobile phones. What if, for once, they allow us to really connect with our surroundings? What if they allows us to see what can't be seen, to listen to the words that we never hear?
Attention!
Traveling show. Not accessible. We reccomend wearing comfortable shoes.
Fitxa artística
Authorship: Cia Pagans
Dramaturgy and direction: Núria Clemares
Mobile apps design: Marc Fernandez
Lighting design: Joana Serra
Sound space: Jordi Salvadó and Carles Pedragosa
Performance: Núria Clemares and Anna Miranda
Production of mobile apps: Marc Fernández and Gabriel Belvedere
Costume: Marta Pilgrim
This show has been awarded the "XXIII Premis de la crítica d'arts escèniques" in the category of street performing arts.
Coneix la companyia
Founded by Núria Clemares, scenic creator, narrator and actress and Marc Fernández, telecommunications engineer, technology and innovation consultant and playwright, Cia Pagans propose scenic experiences where technology is the key element and an essential part of its narrative.
'Paraules que trenquen ossos' (Words break bones) is their first show.