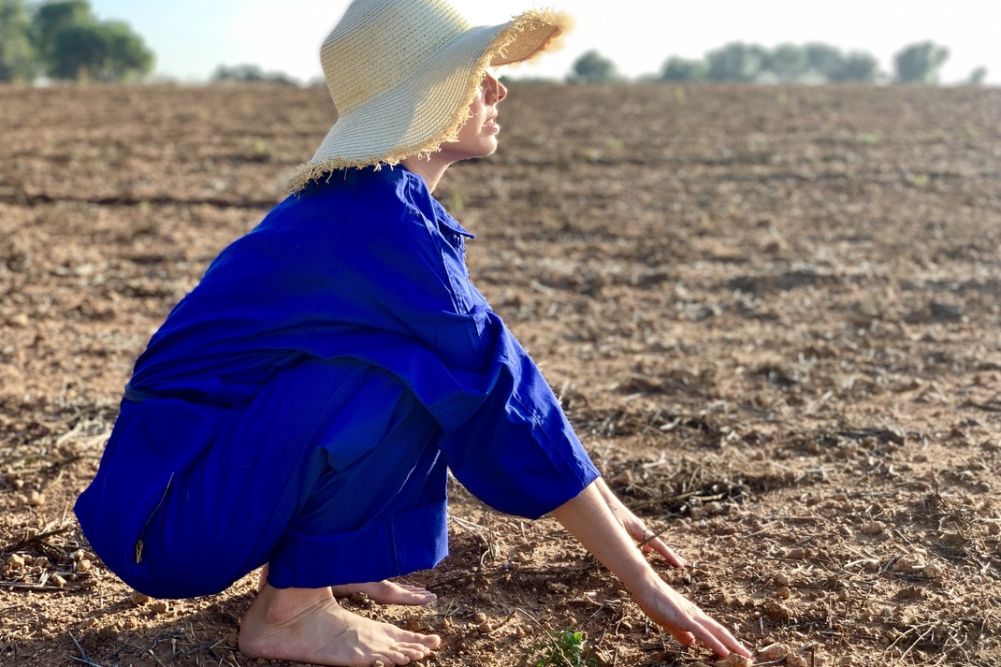 A stimulating language of movement for all audiences that will fascinate and give beauty to the lives of children
Starting from the basis roots, tradition and life, we will delve into scenarios and situations that will stimulate the imagination of children and also the adults that come with them.
A deep and sincere look at the earth to reflect on how this element allows us to live, both on a more real and symbolic level.
Starting from an exhaustive and careful analysis of movement in relation to the earth, the show becomes a very stimulating visual experiment.
Fitxa artística
A creation of Silver Drops Dansa
Original idea and choreography: Anna Macau
Direction and movement assistant: Alex Casteleiro and Mario García
Lighting and scenography: Ivan Rubio and Silver Drops Dansa
Original music: Alex Casteleiro and Silver Drops Dance
Dancers: Georgina Avilés, Aina Gargallo and Blanca Tolsà
Dancer cover: Naya Monzon
Distribution: Jaume Nieto / Imagin.art
Technical Head: Ivan Rubio
Sound and light technician: Jordi Llunell
Technical support: Anaïs Pedrosa
Thanks to Team of La SALA, Andrea Just, Menchero and Núria Martí.
Coneix la companyia
Silver Drops Dansa start in 2018 with the dance show for children 'Silver Drops', which already exceeds 50 performances and 10.000 spectators. It has participated in the schoolar programs of the AC Granollers and in "Anem al teatre" de la Diputació de Barcelona. In 2020 it was on tour with family shows in Catalonia and participated at Festival 'El Més Petit de Tots'.
Currently, the company is resident company in LaSala and present its second creation 'Terra' with, hoping to create new synergies to go even further.