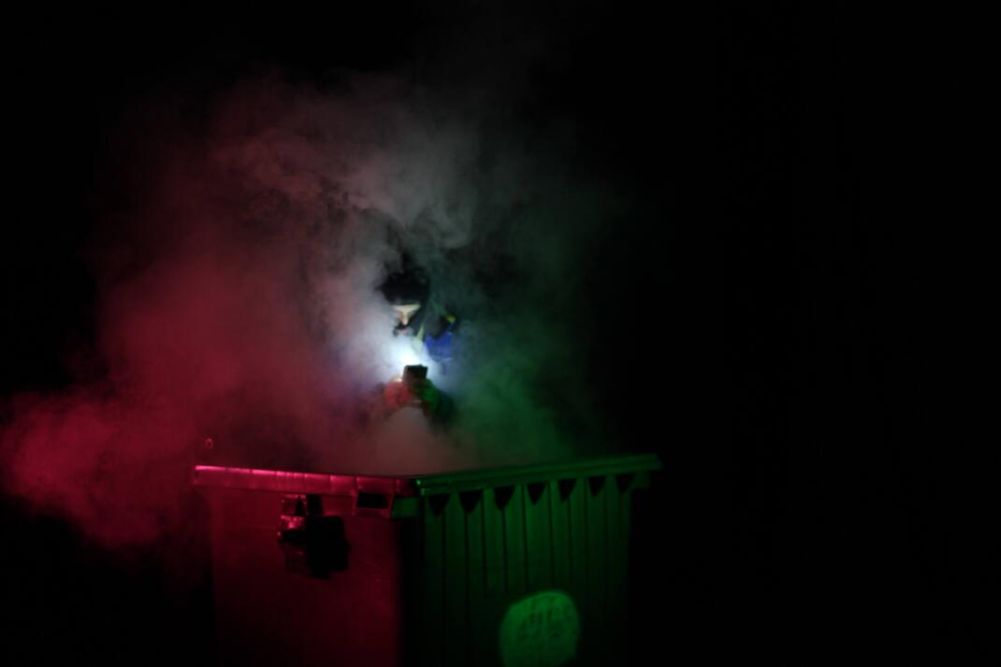 Riots in the digital public space
Moron. Piece of shit. Fool. Have you ever held yourself back from addressing these words to someone?
If you are young, Container is for you! A space of trust where an arsonist, a burning container, a voice assistant and your whatsapps, will be the necessary elements to express our hatred in a fun and fearless way.
An energetic and hooligan proposal that propose us transfering the hatred generated in social networks in the real public space. If hate is just as natural as love… what do you hate?
Fitxa artística
Creation: Emilia Gargot
Direction: Jon Arrizabalaga Castillo
Co-direction: Genís Farran Vall
Performer: Oriol Vázquez
Production: Guillem Fuster Fayos
Graphic design and costumes: Laura Barquets Garcia
Technical design: Gerard Feliu
Direction assistant: Farah Benhalima

Scenography construction: Enric Porta Sàrries

Coproduction: FiraTàrrega, Festicam Amposta , Festival GREC de Barcelona i RBLS Festival Teatre Jove

With the collaboration of: Mim Sueca i Mostra Igualada
Coneix la companyia
Emília Gargot was born from the participation of its members in the Postgraduate Course in Street Arts Creation at FiraTàrrega with the intention of investigating theatrical and corporal languages related to public space.
In 2018, the company launches its first project 'ZH or 36 million years at 120 km/h'. Shortly after, the team founded Cruma, the first theater school in Tàrrega.