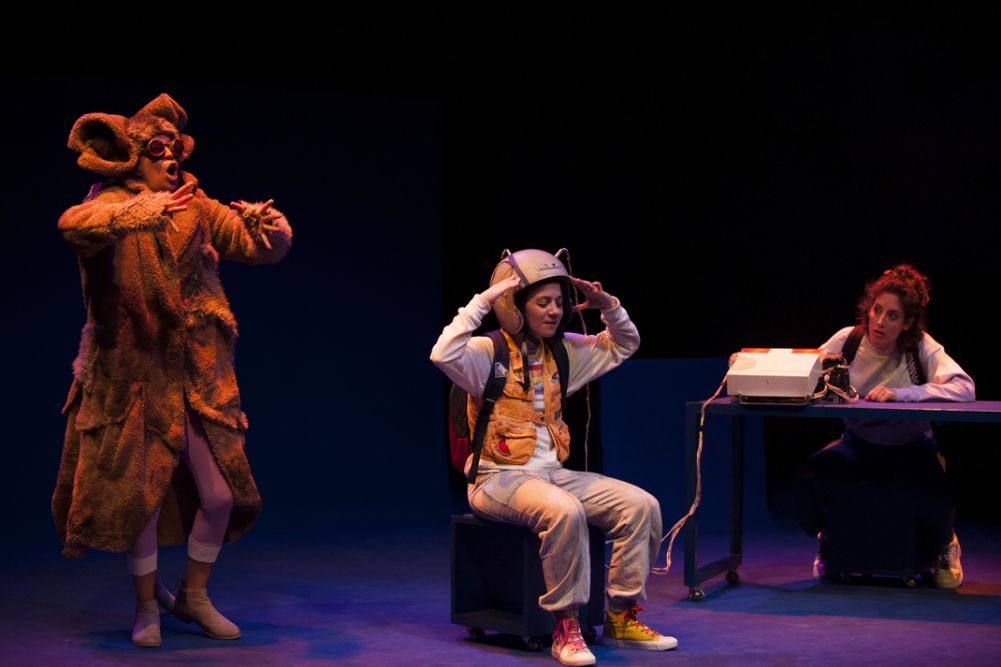 Grieving the loss of a grandmother, the flavour of a croquette, the loss of one's childhood… Is it ok to feel such things? Or should we tiptoe through these feelings?
Pepa is a lively girl with a huge imagination. She has just lost her grandmother and is trying to adapt to a new school, new friends and a new city. Always attached to a blanket that helps her sleep and angry at her two mums for not remembering grandma's croquette recipe, Pepa will take a trip to Xim Pum's Country, the magical place where forgotten things go.
Fitxa artística
Authorship: Claudia Cedó
Direction: Israel Solà
Performers: Queralt Casasayas, Bàrbara Roig and Magda Puig/Nuri Santaló
With the voices of: Dolors Reguant, Emma Polak, Arnau Puig, Aitor Galisteo-Rocher, Vanessa Segura and Anna Barrachina
Scenography and lighting: Adrià Pinar
Costumes:Nídia Tusal
Sound space: Corentin Sauvetre
Poster photography: Marc Puig
Executive production: Nuri Santaló
Coneix la companyia
Les Bianchis was founded at the end of 2012 by Queralt Casasayas, Bàrbara Roig and Magda Puig with the goal of bringing theatre closer to family audiences; a theatre for the whole family where parents do not just accompanny their children to the theater, but also they go enjoy.

At Mostra Igualada 2016 they won the Audience Award for The Best Show with 'Les Supertietes'.