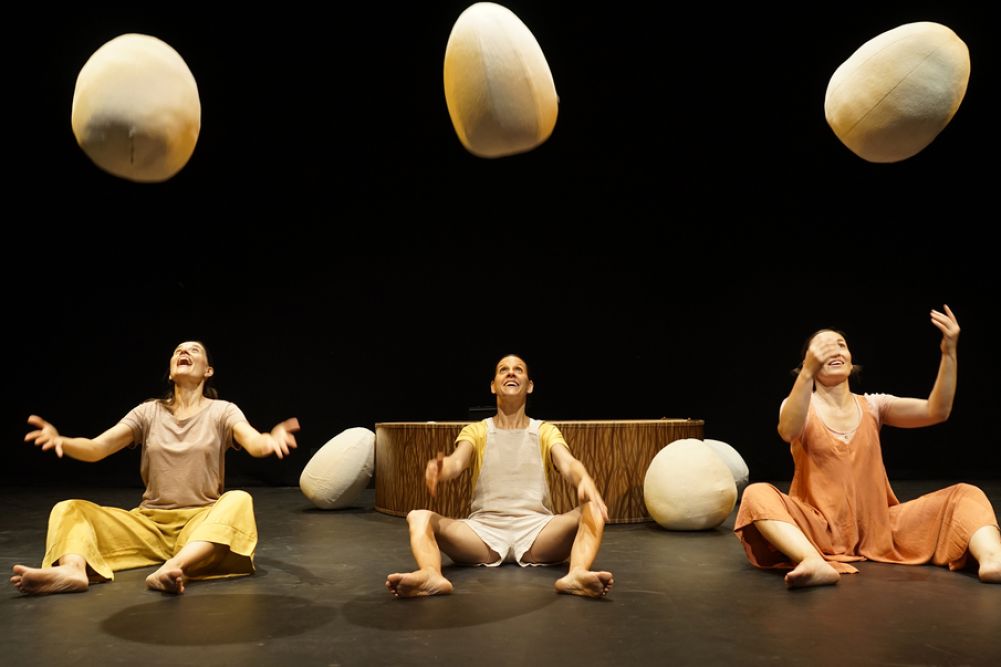 A musical journey to discover the world. A visual and sound experience through the voice and song
Slowly I leave the nest. Where am I? Who am I? With every sound and with each step I am building my inner self more and more, and then I can look at you and the others. With the compass of curiosity, I'm moving away from home to discover new places, new adventures and build my way, my song. The song that makes me who I am.
Fitxa artística
Performers: Laia Piró, Neus Umbert i Esther Westermeyer
Direction: Clàudia Moreso
Musical direction and composition: Viv Manning
Scheography: Martí Doy
Light design and technician Guillem Bonfill
Sound space: Àlex Cabrer
Graphical design: Laia Carrera i Xavi Serrahima
Photo: Martí Mira i Ana Zaragoza
Video: Ricardo Salas
Production: Inspira Teatre
Coneix la companyia
Inspira Teatre was created in 2011. They have been at different performing arts markets and festivals. Their shows are principally based on music, theatre and movement. The company has always sought to be close to children, to be at the service of their «grow up» trying to wake up and stimulate the dreaming citizen in them. "KL'AA" is the first show without text.