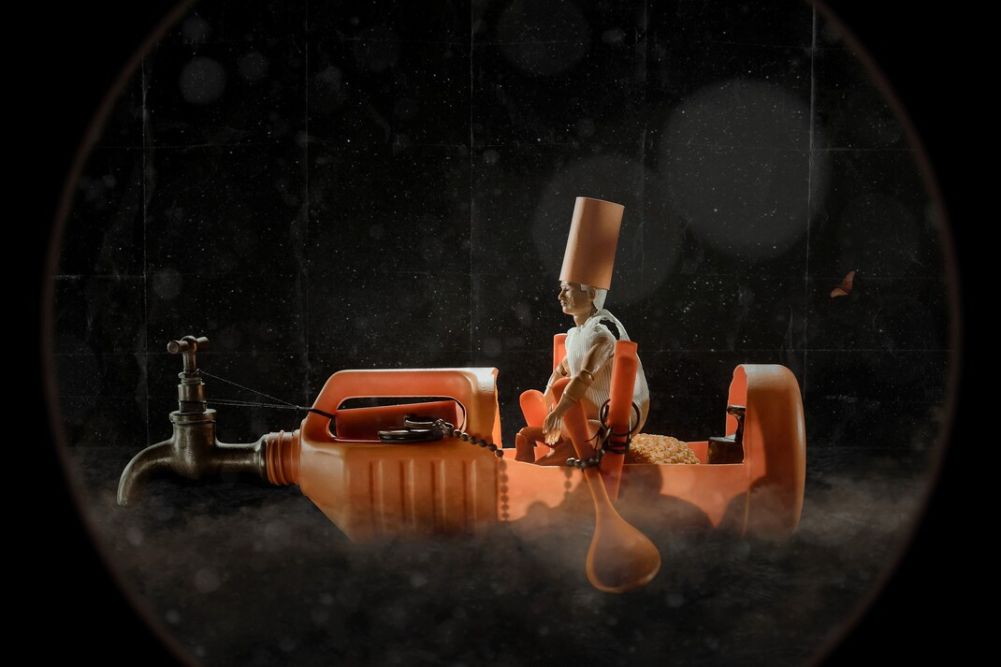 A scenic, poetic and parateatrical work with a great load of visual poetry.
"I went with the ship in search of the treasure, but I could not take it because the treasure was the island".
Are you going to travel?
Fitxa artística
Creation and direction: David Ymbernon
With: Xavi Lloses and David Ymbernon
Live music: Xavi Lloses
Lighting design: Elizabeth Augé
Stage assistant: Berta Garriga and Agustín Serrano
Distribution and tours: Imaginart
Producers: LaSala, El Més petit and David Ymbernón
Coneix la companyia
David Ymbernon is a multi-talented artist possessed by the orange colour. His whole world, his life, his work, revolve around this colour, and his work is a continuous line that starts from the begining, from his childhood.