La Llotja 2023
The Mostra Igualada Llotja is a meeting place, for the exchange of information and the establishment of contacts between professionals in the performing arts sector for all audiences.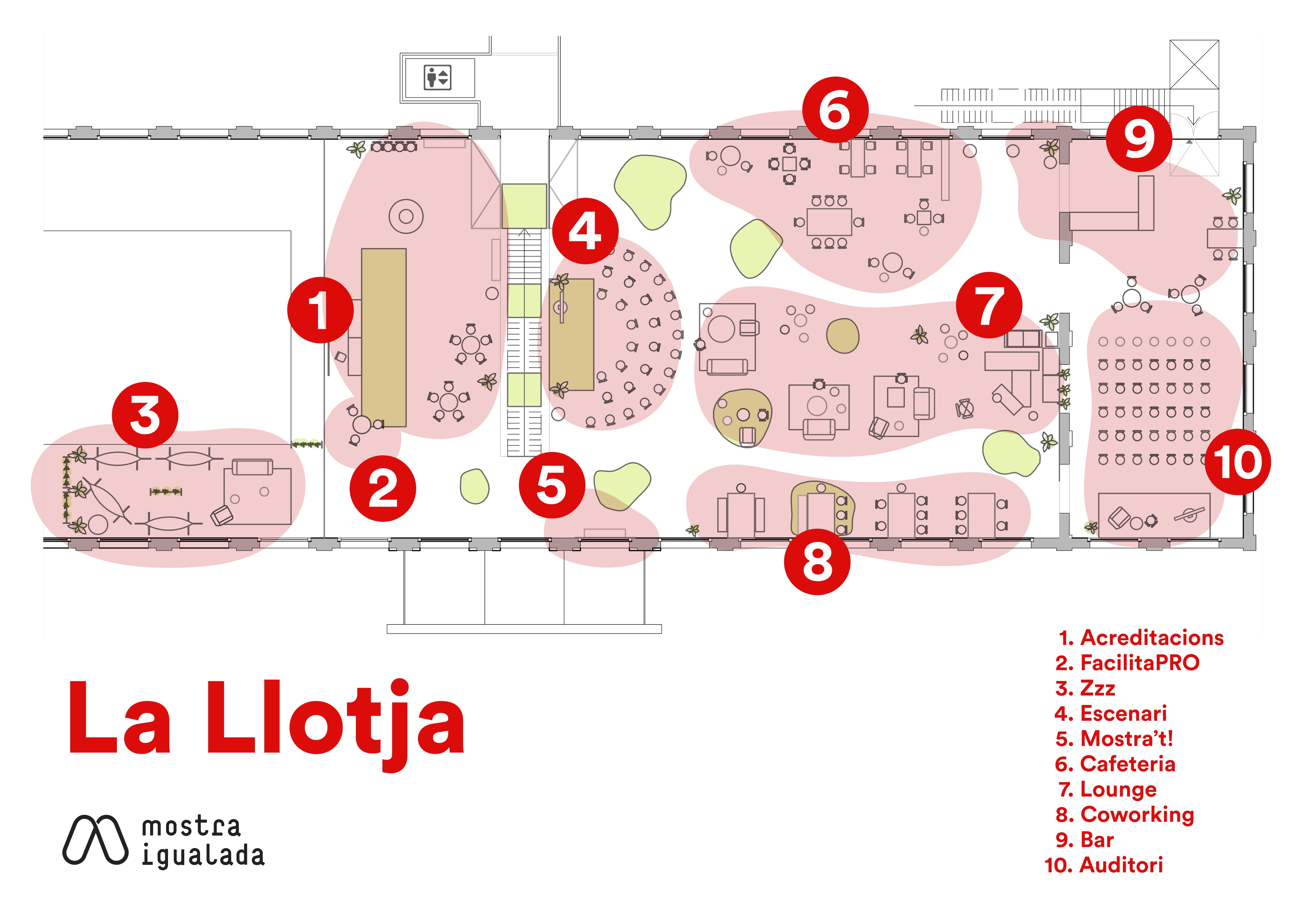 Opening hours and accreditations
Thursday March 30: 10am to 7pm
Friday March 31: 10am to 7pm
Saturday April 1: 10am to 7pm
Sunday, April 2: CLOSED
*To be accredited on Sunday, April 2, you can do so at the Information Point, from 9:30 a.m. to 1 p.m. and from 3 p.m. to 5 p.m.)
Location
Located on the trusses of the Leather Museum, the new Llotja/Business space eliminates the traditional stands to offer an open space that serves as a meeting point for professionals in the sector, with a space for presentations, activities, quick meetings, tables for informal meetings, and a bar.
The professional activities on Thursday and Friday will also take place in a time slot during which there will be no artistic programming in order to encourage the meeting point between programmers and companies.